2019 Feb 19
 Mike V.
Back in November, when I was visited by the Good Idea Fairy and decided to do 12+ events in 2019 (you can read about it here), I made sure I pushed my first event out a few months. So imagine my surprise when I found myself in front of a fountain in Charleston, SC around lunchtime for the Battle of the Bulge Light.
Well crap. That snuck up on me.
As an integrated Tough-Light event, I was interested to see how this was going to be managed. As the Light crew arrived and proactively set up formation and open rucks for gear inspection, we were met slightly past 1 pm by Cadre Belman and about two dozen Tough participants.
Cadre conducted the Light admin phase while the Tough crew had a chance to snack, hydrate, change socks, and reset.
For the weather, you could not have asked for anything more. Low 60s, partly cloudy, 5mph winds coming off the ocean. Basically as good as it gets. 20 minutes of that in the shade must have been a nice respite for the Tough folks after having rucked back to the Start Point to pick us up.
We received a brief history lesson about the Battle of the Bulge, and from there began the cursory PT session.
Newly integrated and split into three teams of a dozen people, we were to do bear crawls around the fountain, followed by pushups and flutter kicks.
After an interaction with the locals (read as: collectively yelled at by the mother of a toddler who couldn't play in the fountain while we did bear crawls), we opted for a change of venue and moved to a different park.
Now with a view of Fort Sumter, we got Phase II of the history of the Battle of the Bulge.
We broke into four groups and did relay races of various exercises (lunges, crab walks, high crawls). In classic GORUCK fashion, the "scoring" kept changing. I wasn't aware this was a contest. Wait we're competing teams? We get extra points for wearing a ruck while we crab walk? Wait now it's Best of Seven? He said Best of Three before.
False endings can be a soul-crusher, and I'd never seen them employed in a Light before. Bravo, Cadre.
Belman had made it clear early on that different people were going to arrive at different levels of conditioning. To their credit, the bulk of the team took this in stride. A few ROTC guys – obvious PT studs in their late teens – clearly wanted to push the pace, but it was a teachable moment: the team only move as fast as our slowest member.
While one of our battle buddies was fighting off heat exhaustion, vomiting and dragging his feet while refusing to quit, we all had to chip in. We moved a bit slower, helped with his pack, etc.
"Everyone fights. Nobody quits." Easily the best line from Starship Troopers. As a team, we made sure that 100% of the tough class and 100% of the Light class made it to the Endex.
Eventually, we got to our final park for our final PT session and history lesson. 900 total reps of ruck swings, rows, pushups, mountain climbers, and so forth. 1 rep for every 100 American casualties. Not long after, we moved the mile or so back to the start point for an Endex, and of course – the patch which will never be for sale.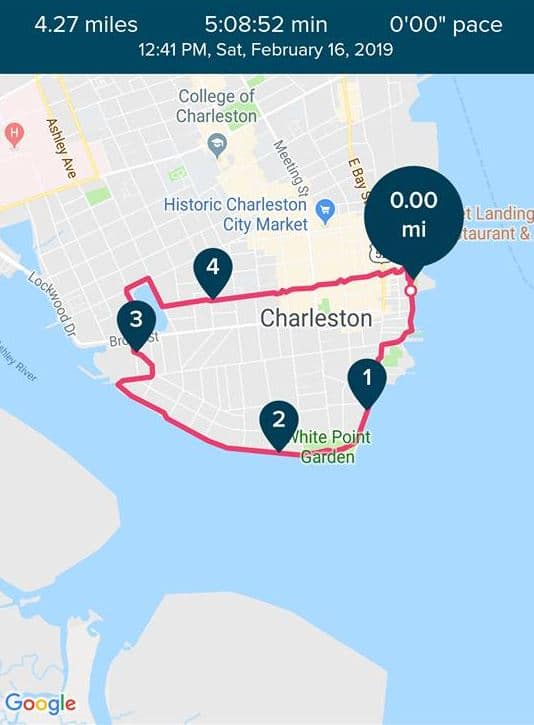 Gear
Some standard fare and some "aftermarket" stuff. I rocked the Rucker 2.0 with a 20lb Expert Plate, Source bladder, reflective bands…basically the Welcome to Rucking bundle with a different ruck, a plate, and a hip belt.
For clothes, I rocked my Solomon Pro3Ds and Injinji toe socks. Aside from some wrinkly skin, I had no issues. I can imagine it becoming one on longer events though, so I'll be stashing a few spare pairs and some Gold Bond inside the top flap of the Rucker for Toughs and Heavies.
A pair of Mechanix gloves, generic Adidas gym shorts and boxer briefs, as well as an Under Armour shirt, rounded out my costume.
As James Vreeland noted on his page back in 2014, "your primary goal [on Lights] is to have fun. Don't overthink it. If the weather's decent, just wear comfortable clothes which don't hold a lot of water."
Training
Unlike my event last summer, I decided to mix barbell work with GORUCK-specific training (namely the ruck.training Heavy plan and the GORUCK Star Course training plan). This made for some long mornings, but I showed up as one of the fittest folks there.
I had also quit smoking six weeks out, knowing that there's no chance I'll complete an HTL in the Fall if I'm hammering 30 Camels a day.
I debated showing up for the Tough and just trying to switch my registration, but decided against it the morning of. Call it cowardice, but the decision was as much financial as it was physical.
Lessons Learned
Diet leading up to the event. While my training regimen was on point, my diet the week prior was not. The plan was to cut and then do a seven day refeed, but quitting smoking made this a pipe dream.
I became the Reaper of Carbs and went into the event around 189 (compare to my D-Day event last year, when I was 178). In retrospect, a three-day refeed would have been more than sufficient, and I probably wouldn't have gone in with an extra 10lbs of gut.
Lack of Comfort Items was a big miss for me.
Bug Spray/Long Pants/Understanding of Local Flora/Fauna. I became a buffet for the No See Ums of South Carolina, and I was literally eaten alive by these little bastards. My arms look like I have a drug problem. My legs are somehow worse.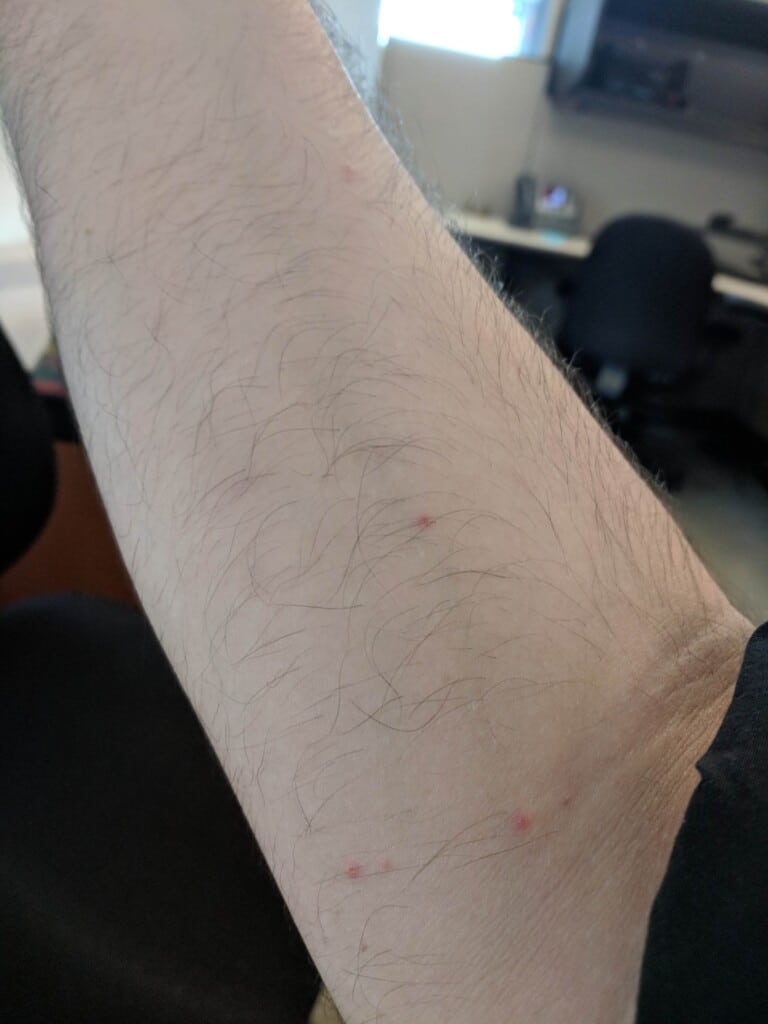 Sunscreen. I'm entirely too bald to be out in a park for hours on end. Last time I wore my ACU boonie hat, only to have it get so sweaty I literally couldn't tolerate it and tossed it, soggy and depressing, into my ruck anyway.
Baby wipes. Fortunately, the urban setting and short duration made this a non-issue, but next time I won't operate in the Danger Zone.
The GORUCK Hip Belt was worth every penny. I'm averaging about 25 cents per yard of bear crawls at this point, not counting training reps. Factor in things like Mountain Climbers, and you quickly realize it should at least be on your wish list. This was the first time I drove home without bruising around the base of my skull.
Year of the GORUCK
Be sure to stay up to date with Mike V as he rucks a ton of miles and works towards his goal of doing an HTL. Follow him at @YearOfTheGORUCK.