The GORUCK Heritage line is a collection of beautiful GR1 rucks built out of Duck Waxed Canvas and leather accents. While the line comes in several colors, the recent addition of Brush Brown caught my attention and I had to get my hands on it.
The ruck is primarily built of Duck Waxed Canvas. This means that the duck cloth has been infused with a wax, Martexin Wax to be specific. The result is a very smooth look and feel that makes it very tough and rain resistant.
The nature of waxed canvas is that over time the bag will begin to "change" as the wax more fully saturates the bag and creases, nicks, and folds begin to show on the bag. This weathered and worn look is something that will only make the bag more beautiful as time wears on. And, since this bag has a lifetime guarantee, like all GORUCK bags, that should be a long time.
In addition to the waxed canvas, the bag also has several whole grain leather accents. The first is on the grab handle which makes for an elegant design and great tactile feel when grabbing the ruck.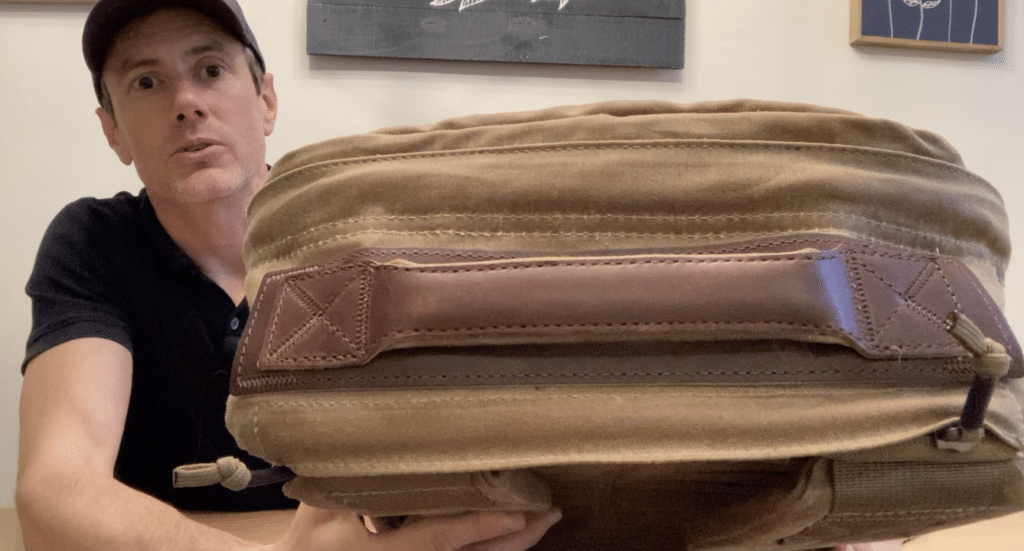 The second is the bottom of the bag. This ensures a very durable surface and like the canvas, this too will wear over time and develop a gorgeous character of its own.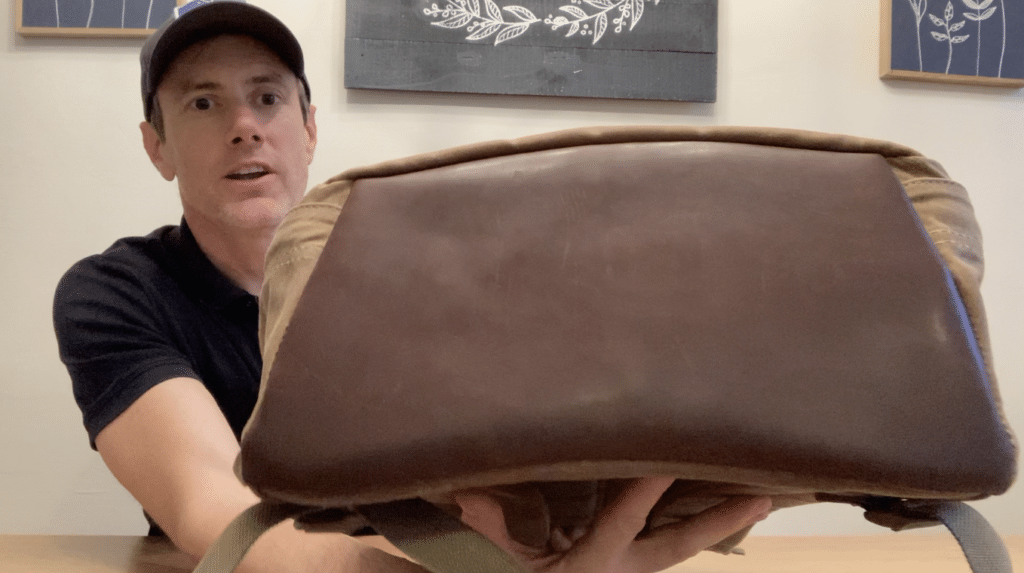 The final leather accent is the two strips on the back of the ruck.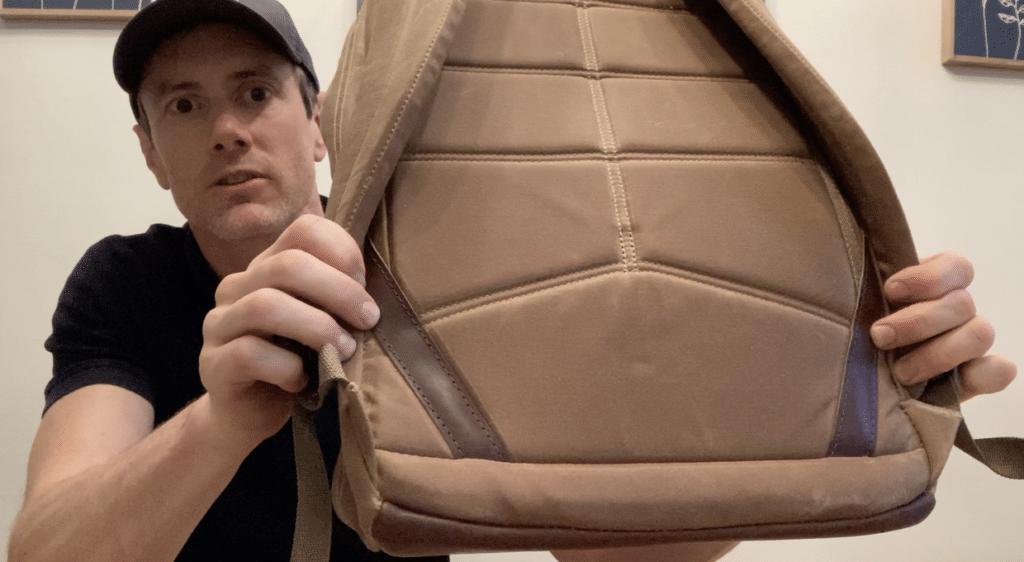 A great feature of the GORUCK Heritage GR1 is the addition of the quick grab pocket. This stash pocket is perfect for things you need quick access to. I usually toss my mints, laptop charger, and keys in this pocket. I LOVE this pocket.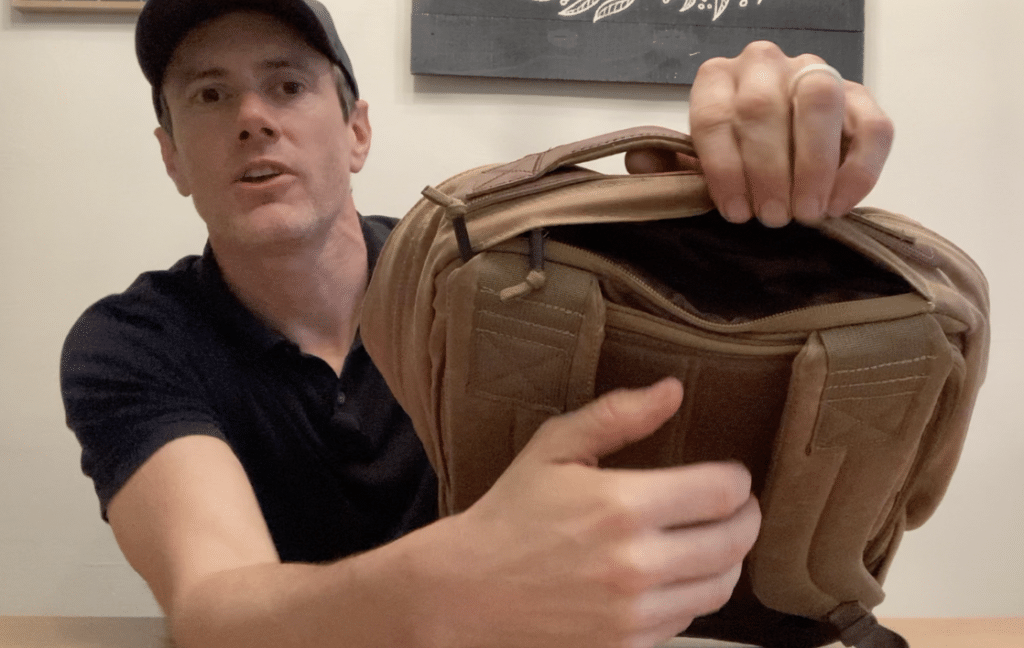 On the inside of the ruck you have a traditional GR1 setup including the fold flat zipper design.

You have some interior molle and storage pocket.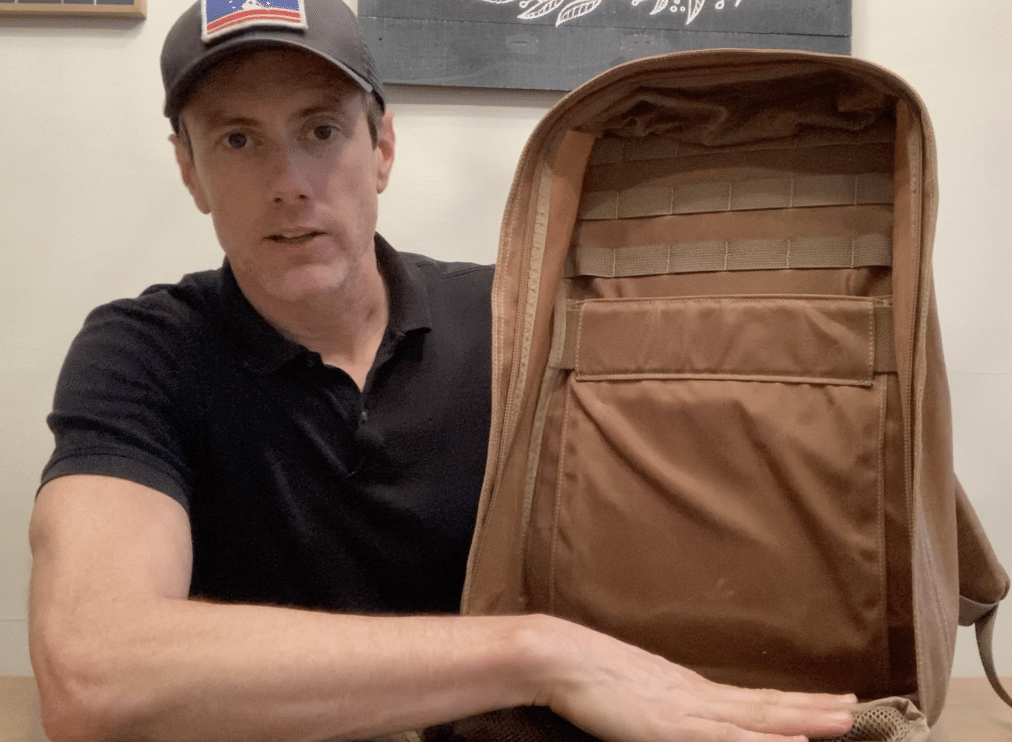 And, you have two pockets.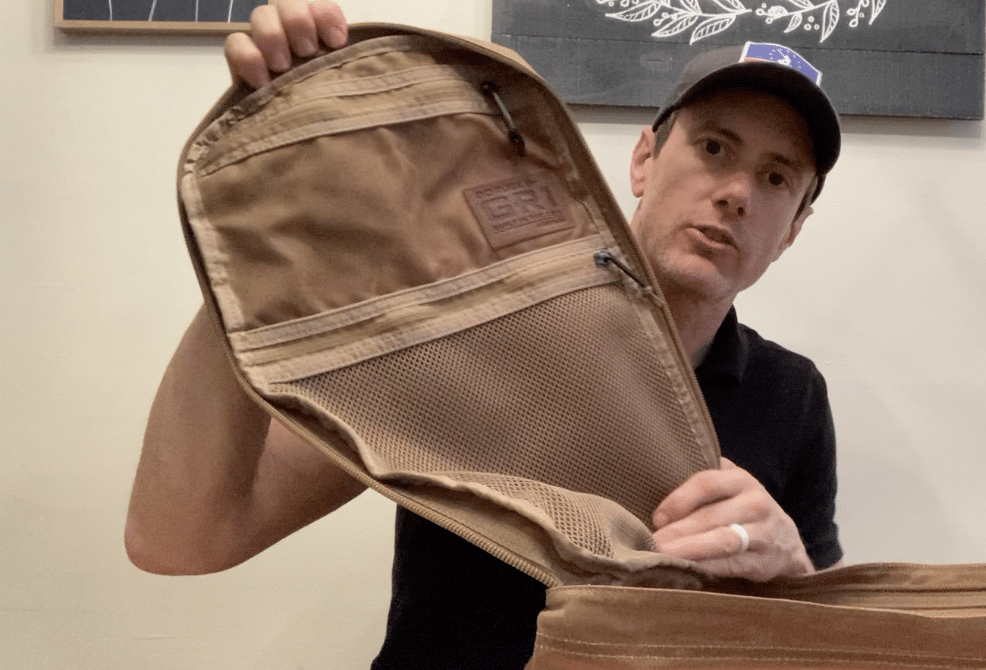 A slightly strange phenomena that I am not sure is limited to just the Brush Brown or other Heritage bags is that the front pocket appears slightly translucent. I'm not sure what to make of this. I don't use the front pocket very often, so I'm not worried about it. But, you at least know it is a thing now.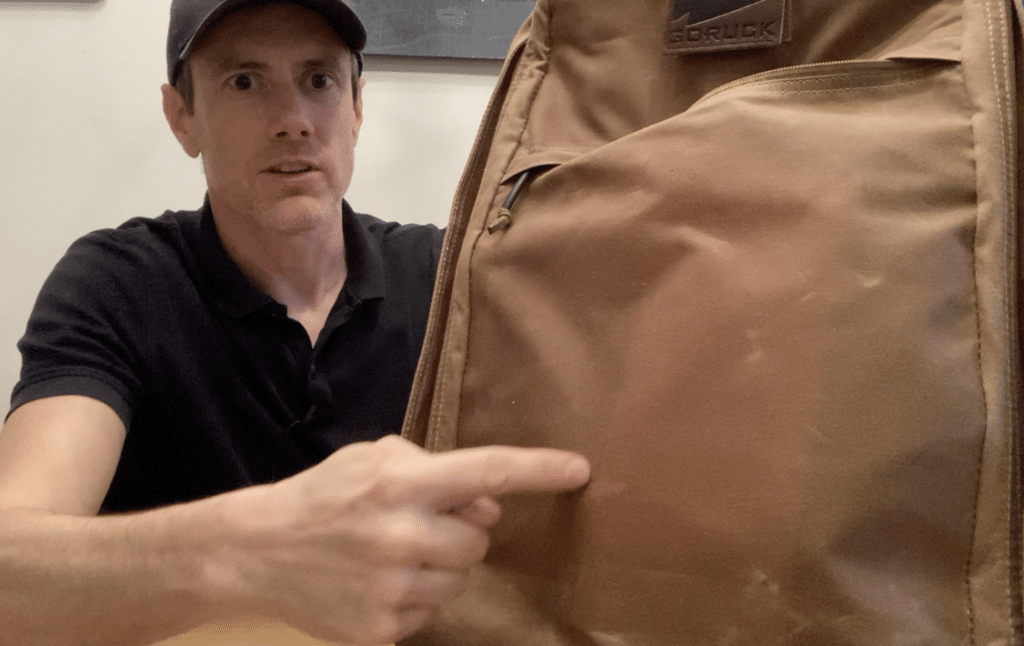 Conclusion
For me, 26L is a big bag. My EDC is a 15L Bullet and I usually have extra room in there. So, my use for this bag will mostly be weekend trips. The 26L is perfect for 2-3 days worth of clothes, books, and anything else I need for a get-away.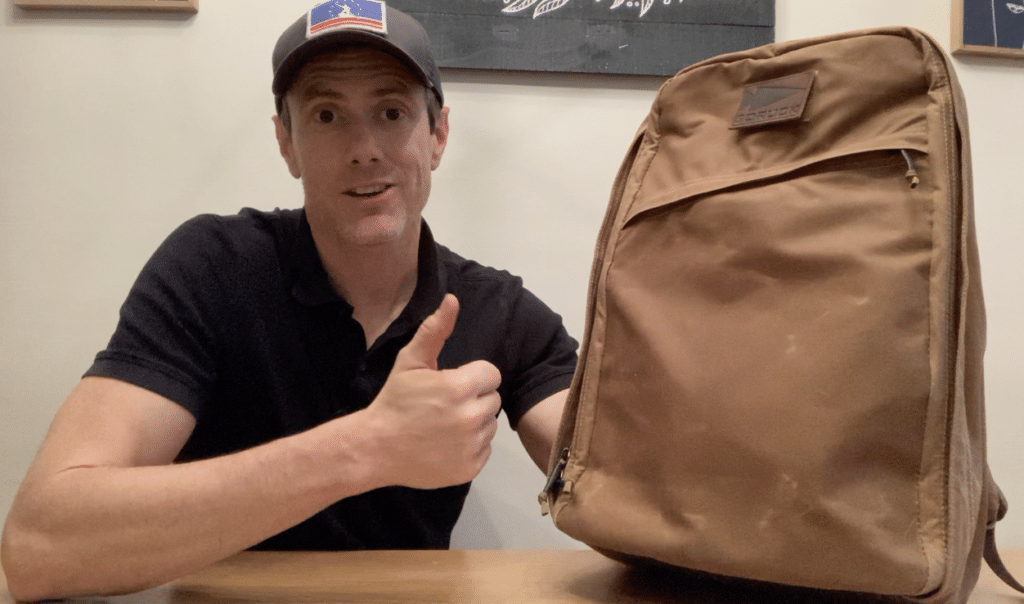 Whatever I end up using it for, it is a beautiful bag. If you're on the edge of picking up a Heritage ruck, I've got to say that I highly recommend them. I do love 1000D and 500D Cordura rucks, but this is something that really stands out in a crowd as a truly beautiful bag.
If you have any questions about the GORUCK GR1 Heritage, drop them in the comments below!