When will ____ be in stock? What about ___ color? We'll do our best to keep track of all the updates we see on social media and keep you up-to-date on when you can expect to drain your bank account once again.
OFFICIALLY on pre-sale. $325 until July 17. $425 after that.

Hoping to get it released in November 2017.
June 20 – Going to production in 2 weeks.

Women's line of GORUCK apparel is tentatively launching in 2018.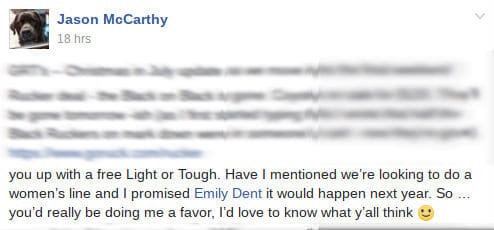 Back in stock sometime in 2018.
No plans to bring it back. Womp, womp 🙁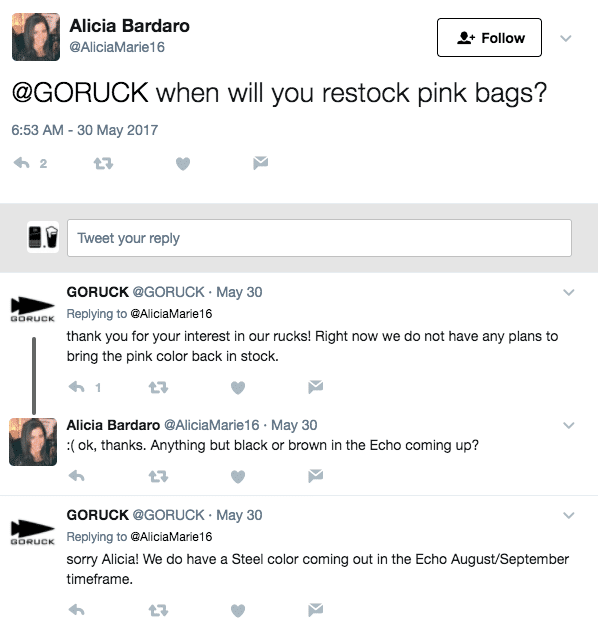 No plans for a re-release.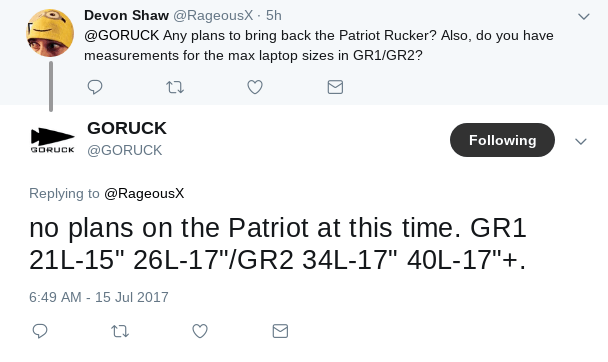 There may be a redesign of the Rucker and possibly multiple sizes.

GORUCK Man Tie
May never coming back.

Looks like a new color "steel" is coming in Aug/Sept 2017. See last reply below.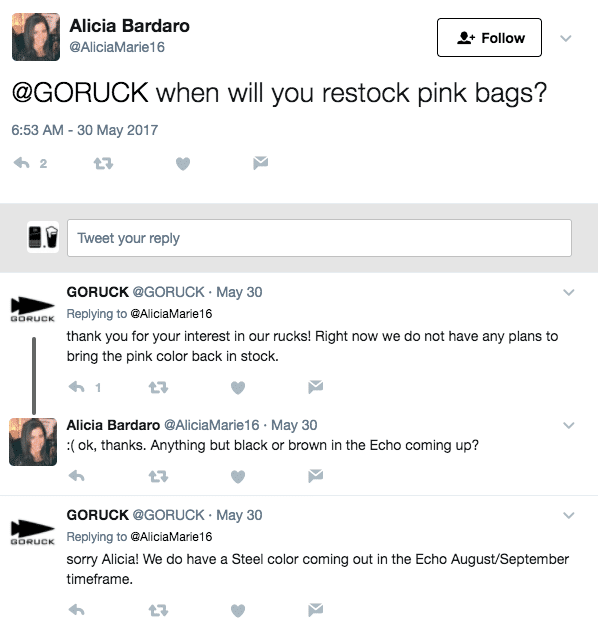 Also confirmed by Goad. (See minute 4:33 of video in Tigerstripe below.)
Jason says it is in the works.

Goad says there's a chance. No timeline.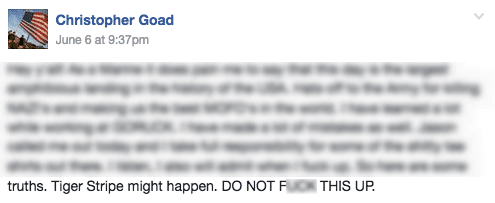 Goad says "as long as sample comes back good, there will be a pre-order with hopes for Christmas." (Minute 4:33) also, listen to minute 5:17 for the "ifs."
Woodland Rucks
Goad says Woodland is coming back (minute 4:33 in the video above.)
Goad "Lots of new stuff in apparel." (minute 4:33 in the video above.)
Challenge Shorts, 5.5″ Simple Shorts, and V2 of Simple and Challenge Pants. All coming soon.

Padded Hip Belts
The Padded Hip Belt is undergoing a few small design changes and will be back in stock in 2017/2018! Plz stay tuned for more updates!

— GORUCK (@GORUCK) August 11, 2017
Got any more info or leads on upcoming rucks and/or colors? Drop them in the comments with a link and I'll update the post.