Here is our second installment in Derek's "Meet the GRT" series, taking a look at the life and times of the ruckers in our community.
—
Meet Jennifer Lee.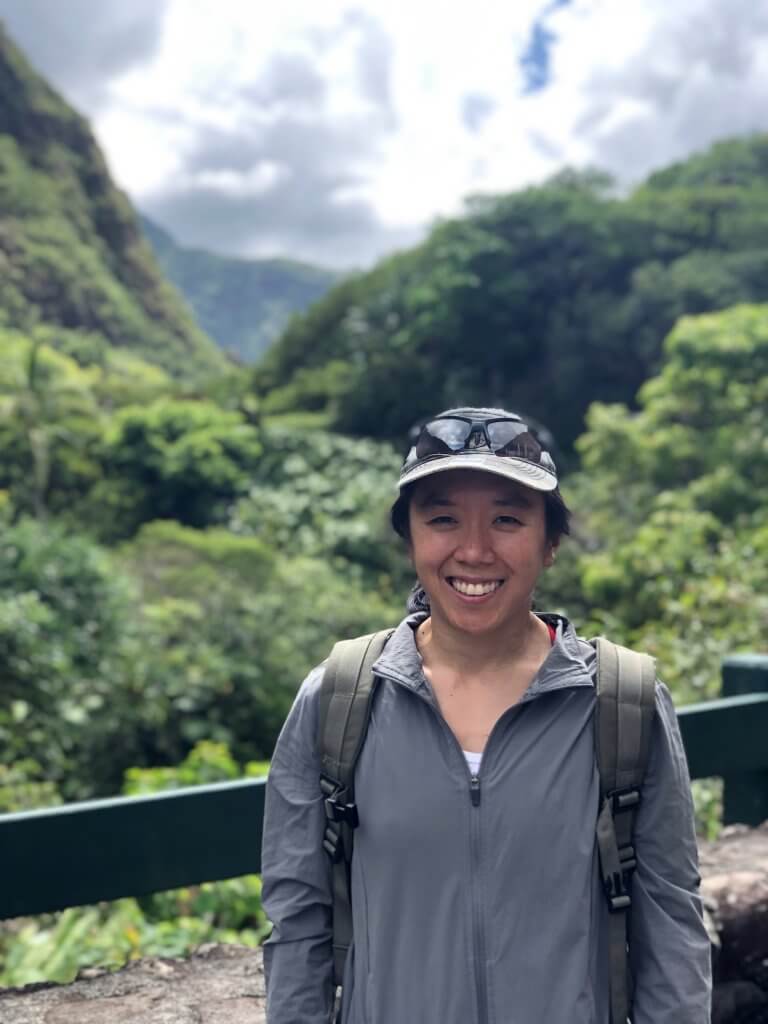 Tell us a little about yourself to get us started. (Name, Age, Location, Family, work, things you enjoy, whatever you want to tell the community)
My name is Jennifer, and I'm a GRT from Charlotte, NC, with roots in South Carolina. I'm 32, and I'm a Technical Product Manager working in IT.
Where did your GORUCK journey start? What was your first event? What stands out from that event?
After being a marathon runner for many years, I got into obstacle course racing, which eventually led me to GORUCK. I had purchased a GR1 for a Spartan 12 Hour Hurricane Heat, and it came with a free event code, so I found myself doing the Columbia, SC Veterans Day Tough in 2016 with Shredder, Montreal, and Chris.
I remember being terrified by the name "Shredder" prior to the event, but I felt much more at ease as soon as Montreal did the roll call, cracking jokes the whole time that he called out names. It was mostly sweat and pain the rest of the event, but I knew I was with good people.
We had a class of 44 people, with about 10 women. For the first few evolutions, only men in the group carried what Cadre Chris called "the Kraken", which consists of three logs tied together by heavy rope. Then, after a break, the Cadres told us that only the women could carry the Kraken from that point onwards. I thought there was no way we'd be able to do that. Then, I figured we'd do it for a block or so, just to show that we could. But no, we carried it for miles. Well… my teammates did, for the most part. I just did my best in spurts… even the rope felt heavy to me, haha.
I was so impressed by how the women moved those logs, working together and enduring the suffering like champs.
What was your most recent event or events? What would you like to tell us about it/them?
I'm coming off of a non rucking-related injury after being injury-free for the last 10 years, so that's been a challenge in itself. It has made me appreciate small victories, and learn to humbly accept help when I'm struggling.
I got to experience the joy of completing a GORUCK Light again at the Charleston Vietnam Light with Cadre L DB a few weeks ago, with the help of my teammates. I was thrilled to be able to make it through a Tough this weekend at the Asheville Horse Soldier Tough with Cadre Igor.
Most recently, I completed my first HTL at the Charlotte Mog Mile with Cadres Belman and Cleve, a goal that I had set about a year ago. I'm still not 100%, and it's not been easy to deal with, but I'm so grateful for the support and encouragement of my friends and the amazing rucking communities that I'm lucky to be a part of. They have helped me get this far, and they keep me motivated to continue doing what I can.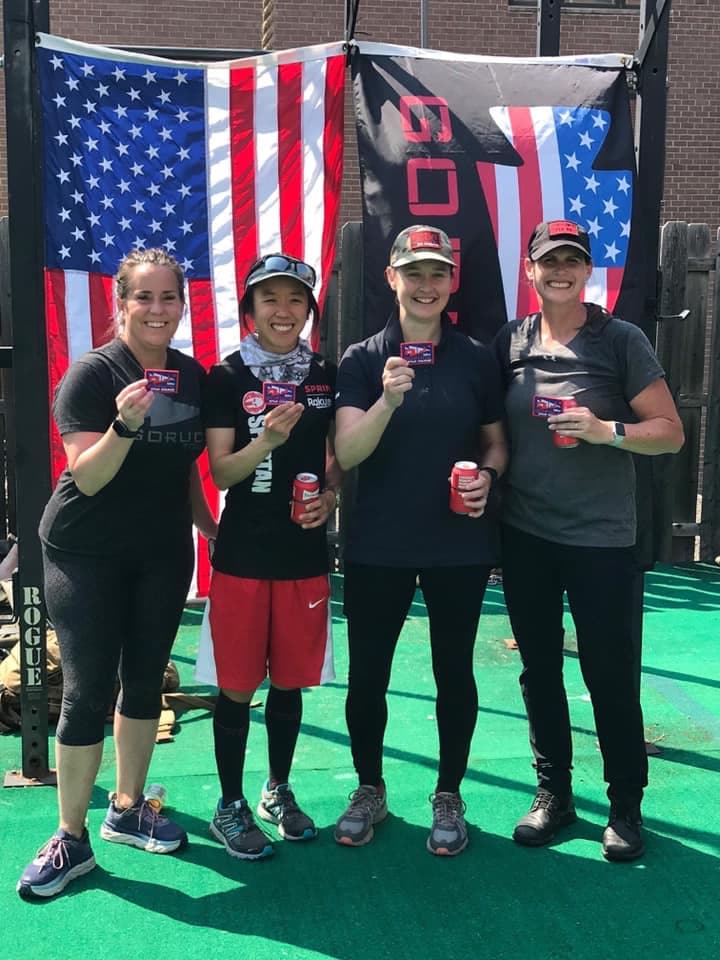 Proudest accomplishment as a GRT?
This is a tough one, but I'd say that finishing the 50 Mile Star Course in DC this year was my proudest accomplishment.
It's hard for me to even fathom rucking 50 miles sometimes, but completing it, and getting to do so with an incredible team of women (@sistersofsteeldc) was an amazing experience.
I love Star Courses because they test you in every possible way, on an amplified level – physically, mentally, and as a team. It's unlike normal challenges because you don't have a Cadre telling you what to do the whole time. It's up to you and your small team to train, plan, and execute the mission. You must find your own motivation, and you truly learn to work together as a team. It's the best feeling in the world to get to the ENDEX of a 50 with the teammates who got you there.
How many events have you done? What's your favorite event or type of event? Why?
I've done 34 events so far, with 11 Toughs, 12 Lights, 4 Survival, 2 FAD, 2 50 Star, 1 26.2 Star, 1 Heavy, and 1 Scav.
I always learn something new from each one, so it never gets old. It's hard to pick a favorite. Toughs and Heavies build teamwork on a macro level and push you physically with lots of weight.
Lights are fun but rewarding.
I love the skills that I learn and missions that I get to run in the Survival events.
I have the most room to grow in the FAD arena.
Star Courses appeal to my endurance background and love for adventure, and they are a blast with the great teammates that I've had at each one.
And Scavengers are wacky weirdo party time. You can't go wrong with any of them.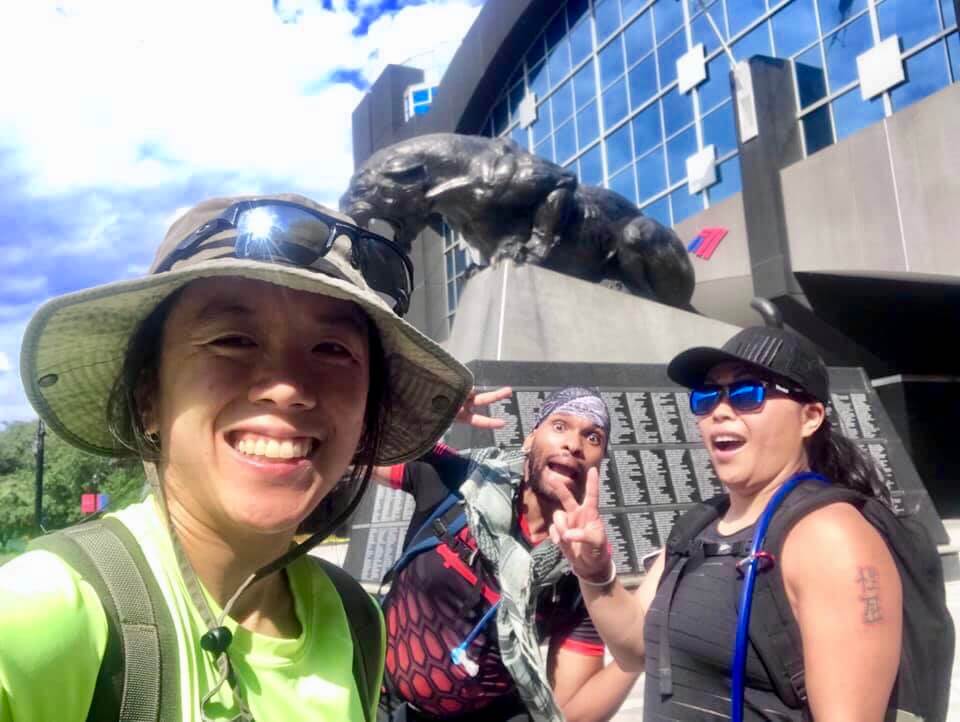 Why do you continue to do events? What keeps you coming back?
My number one reason for coming back time and time again is the community. The type of people who like to do these events are a special breed. I enjoy spending time with like-minded people who like to challenge themselves while giving everything they can to help their teammates. The bonds that you forge during these events are like nothing else.
I also appreciate the wisdom that the Cadres impart. There are many other sports and hobbies that offer physical beat-downs, but GORUCK is unique because of the perspectives the Cadres can share with us. Both the Cadres and my teammates inspire me and make me strive to be better each day than I was before.
How do you train for events?
PATHFINDER Ruck Training has been instrumental in preparing me for GORUCK events.
I've come a long way since my first Tough, thanks to the well-thought-out programs that Lyell and Amy offer in a very accessible way. It pushes you to hone various rucking-related skill sets, encouraging good breadth and depth with their program requirements. The Facebook community they offer is encouraging, and the Course Advisors who guide you along the way are second-to-none. If you want to thrive and not just survive at your next challenge, check out PATHFINDER. I've completed Endure to get me ready for Toughs, and I've completed their new Horizon program, which is specifically designed for the Star Course.
I also just completed my first round of Heavy Drop Training. I'm preparing for my first HTL, so I wanted to work on my biggest weakness, which is ruck PT. I chose the sandbag + ruck option, and I was pleasantly surprised by how much fun those sadistic workouts could be. Brian, the organizer keeps things fresh each week, devising new ways to challenge us, physically and mentally. It's motivating to sign up for an assigned battle buddy, too. Mine was fantastic, keeping me accountable and encouraging me throughout the 6-week program.
The GORUCK monthly challenges and RuckingChallenges.com also throw extra fun into the mix.
Best Rucking and / or GORUCK event advice you have gotten?
The official motto of PATHFINDER is "Choose The Harder Thing," and I think that that's the best thing that you can do for yourself as you prepare for your event. If you want to thrive at the event, don't cheat yourself during training. Put in the work, and don't just go through the motions. Push yourself, and make every rep count. GORUCK events have a way of exposing your weaknesses.
Other than packing list items, what is a must-have in your ruck for events?
I like gloves and arm sleeves, to keep my hands and arms from getting cut up during PT and low crawls. I want to be able to focus on carrying coupons and being an asset to my team, rather than on an annoying cut or scrape.
What other hobbies do you have?
I enjoy traveling. Being good at running and rucking allows me to make the most of those opportunities to explore the world, whether it's in an urban environment or in more rugged areas. I still compete in OCRs, and I do some geocaching on occasion.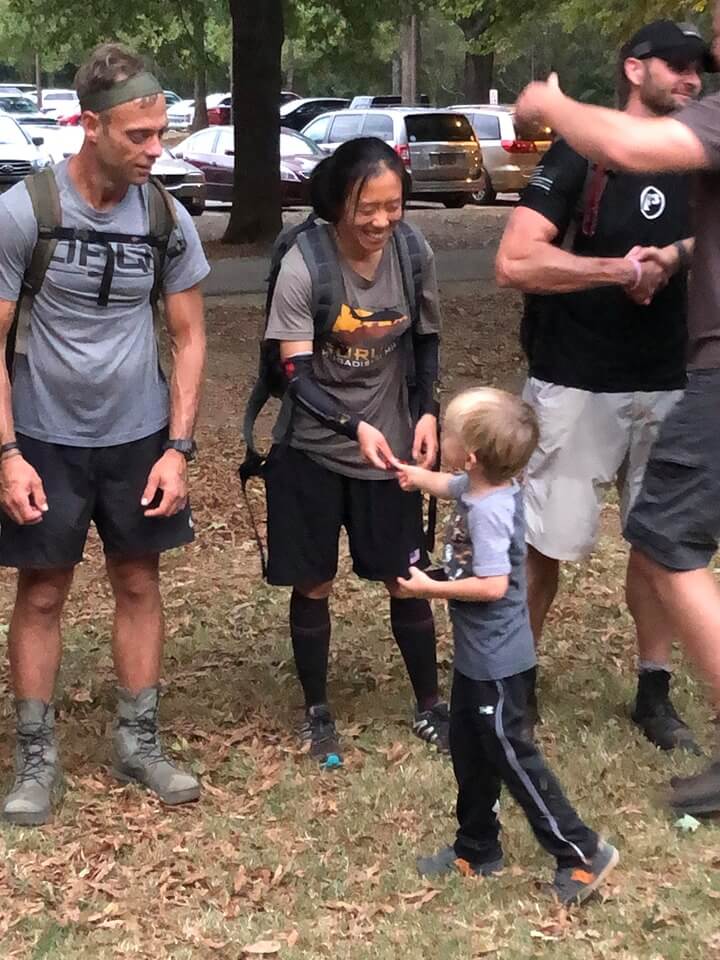 How do you recruit new people to ruck or do events with you?
I've recently started volunteering as one of the Course Advisors with PATHFINDER Ruck Training, specifically in the Horizon program focused on Star Course. I love helping others take on the challenge of the 50 Miler, by sharing from my experiences with the events and the things that I've learned from my endurance background. It makes me so happy to see participants make big improvements in their rucking paces, make gains in strength, stay injury-free through mobility work, learn what works for them through the program challenges, and crush their goals.
Best Beer to drink after a ruck?
I'm into craft beer, and sours are my favorites, especially on hot days. With that said, nothing tastes better than a macro lager after a Tough.
What's the next event or events on your calendar?
My next major goal is the Hard Hitter HTL in Greenville, SC. Beyond that I'm psyched about seeing more Star Courses next year. The new themed challenge events also look awesome. I like how GORUCK keeps things fresh.
Any parting shots? Things the community needs to know?
Put team before self, and you can't go wrong.
Be encouraging. Everyone starts somewhere, and everyone has room to grow. It may be in physical strength, mental strength, being a good teammate, being a good leader, etc.
Be gracious with each other.
Put in the training, and contribute whatever you can during the event. During the event, you'll find out that you can do more than you ever thought you could. I went from always avoiding the 80# sandbags, to trying it once for 100m out of necessity last year when nobody else on the team could take it, to taking it for a couple of miles cumulatively at a Light earlier this year.
I'm fun-sized, so if I can do it, you can do it too.
---
Meet the GRT is put together by Derek. Derek is an average joe who enjoys exercise as a hobby. He lives and rucks in Mayberry (really) with his wife and newborn son. He works for a national nonprofit in finance and coaches functioal fitness for 55+ year old folks. He writes at hilledit.com and you can find him at @dhill37. Reach out to him if you think you know a GRT he should feature next!