Here is our third installment in Derek's "Meet the GRT" series, taking a look at the life and times of the ruckers in our community.

---
Meet Matt Greiner.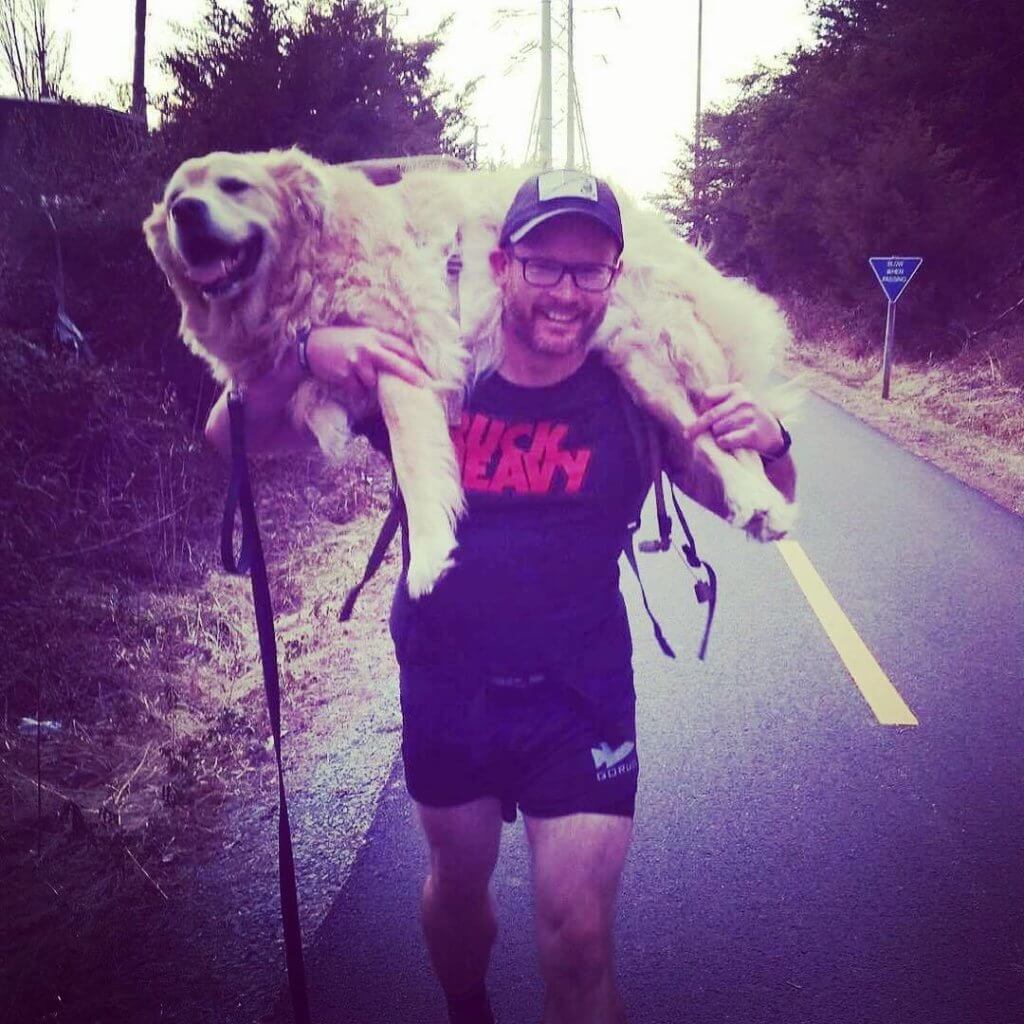 Tell us a little about yourself to get us started. (Name, Age, Location, Family, work, things you enjoy, whatever you want to tell the community)
My name is Matt. I'm 41 and live in Northern Virginia. I'm married to the incredible Christine Greiner and have been for 15 years. We have two dogs, Jackson – a 9-year-old Golden Retriever, and Oscar – a 9-year-old dachshund. I'm retired military. I did 4 years in the Navy and just shy of 15 in the Coast Guard. I was medically retired due to recurring pancreatitis and unfortunately, I still deal with it and therefore do not currently work (in the traditional sense).

Where did your GORUCK journey start? What was your first event? What stands out from that event?

I discovered rucking while watching the tv show The Selection on the History Channel. I started rucking around mid-August 2018 and my first event was the Veteran's Day Light in DC three months later.
It was a miserable experience. The PT wasn't bad, but I couldn't ruck as fast as everyone else and had to shuffle most of the time – all the while in shoes that were killing my feet, lol.
Also, the hydro-burpees in the Potomac River in 35 degree weather sucked, but was a fun experience, lol.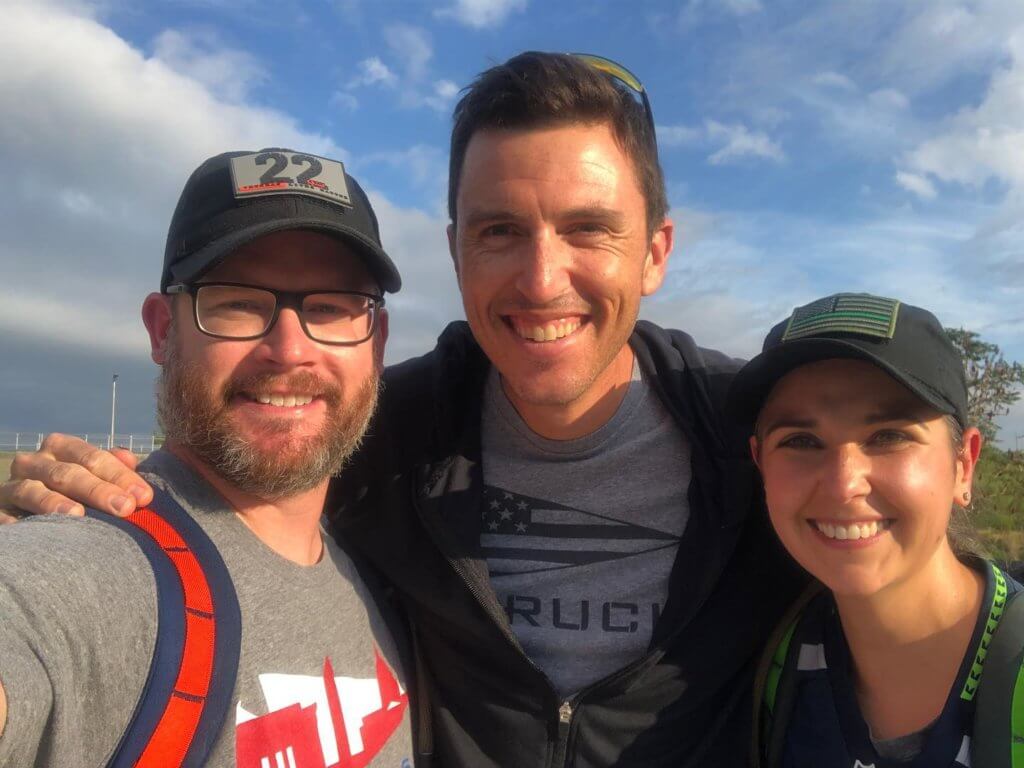 What was your most recent event or events. What would you like to tell us about it / them?

My most recent event was the 9/11 Tough/Light in DC.
Thankfully, I have been signed up and actively participating in PATHFINDER Ruck Training and it more than enabled me to crush the event (and all the ones I had done up to this point).
The Tough sucked. We had a near-five hour welcome party courtesy of Cadre Crazy Karl.
We did a full Robbie Miller WOD and then about two hours of plank ruck pull-throughs across a soccer field alternating with buddy carries in between sets.
It was actually my first ever Tough. I had signed up for four other Toughs but had to drop due to health problems. I was so thankful to finally be healthy enough to participate in one and get that proverbial monkey off my back.
Favorite Ruck?

I like the room in the 26L GR1, but I definitely like how the 20L Rucker fits on my back.

Proudest accomplishment as a GRT?

Finishing the 9/11 Tough which was my first Tough. I did the DC Star 50 and it was hard, but it didn't leave me smoked like the Tough did.

How many events have you done? What's your favorite event or type of event? Why?
8 Lights, 1 Tough (which was a T/L), 2 Star Course 26.2, and one Star Course 50.
I love Star Courses because you can create your own team and you just walk around a city for hours seeing all kinds of cool stuff and having fun (unless it's that stupid C&O Canal, lol). (Editors note: 100%, C&O is the worst.)
Why do you continue to do events? What keeps you coming back?

Here's a perfect example of why. I had been very sick in June through August and in the hospital a few times and my mind was getting ravaged from the lack of energy and strength.
I was signed up for the Extortion 17 Light in DC in August and wanted to drop because I was so weak, but I went anyway. Once I was there, I was around so many people with positive attitudes and many people were supportive and encouraging toward me.
It was exactly what my mind needed. After having my mind in such a bad place, the positive environment helped pull me out of the darkness and I started to get significantly better over the course of the following week.
How do you train for events?

PATHFINDER Ruck Training has been invaluable. It sets a blueprint for success that's easy to follow. It established the baseline of my training – xxx amount of miles and xxx amount of ruck WODs over a certain period of time, but completing the challenges gives me the most benefit. My favorite is the coupon ruck. I love taking something heavy and just carrying it around for a set distance.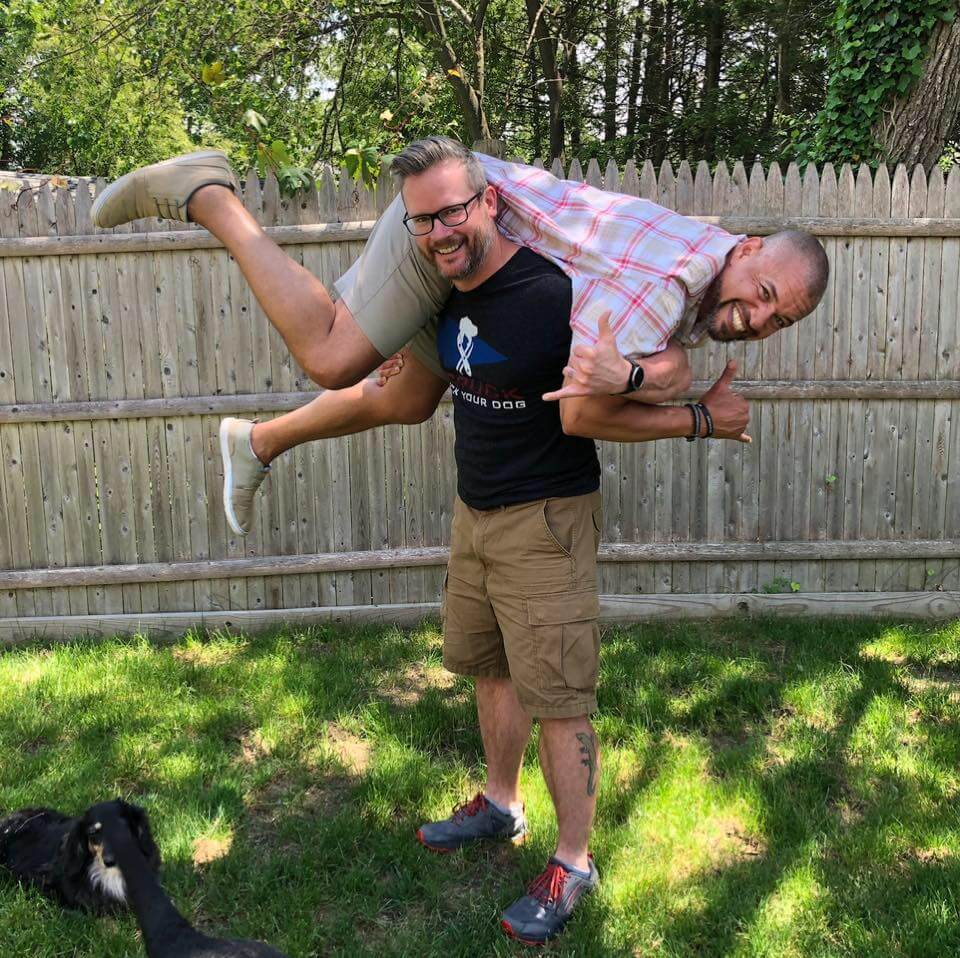 Best Rucking and / or GORUCK event advice you have gotten?
Team – teammate – self and always volunteer.
Other than packing list items, what is a must-have in your ruck for events?

I always have Vega protein bars and Honey Stingers. The protein bars are gross, but I have a dairy allergy so not a lot of options to get some decent carbs and protein. The Honey Stingers are an awesome glucose boost and don't taste too bad.
A book or a few that have impacted your life? Why?

I love reading. A few books that really resonate with me are Can't Hurt Me, by David Goggins and Living With a SEAL, by Jesse Itzler.
I love Goggin's mental toughness and approach to hardships and setbacks in life. I have my fair share of setbacks due to my health and I refuse to be a victim. I've been inspired and encouraged by David Goggins to make myself tougher and more resilient in the face of these hardships.
What other hobbies do you have?

I love fishing, reading, writing, traveling, camping, rucking, exercising, and playing xbox.
What's the best purchase under $100 you've made in the past 12 months.

The $24.99 I spent to join PATHFINDER Ruck Training Class 018.
My life significantly changed after that in many ways. I was old-school weightlifting for a few months before my first event last year and got much stronger – but in areas that didn't really count. PATHFINDER steered me in the right direction and I crushed my next event.
From there, I was asked to do a podcast with All Day Ruckoff, then I started a ruck club in Loudoun County, VA called LoCo Ruckers. Eventually, I became a Course Advisor for PATHFINDER, but BEST of all I have met many absolutely amazing human beings, many I call a friend, some I consider family.
Yeah, that was the best $24.99 ever.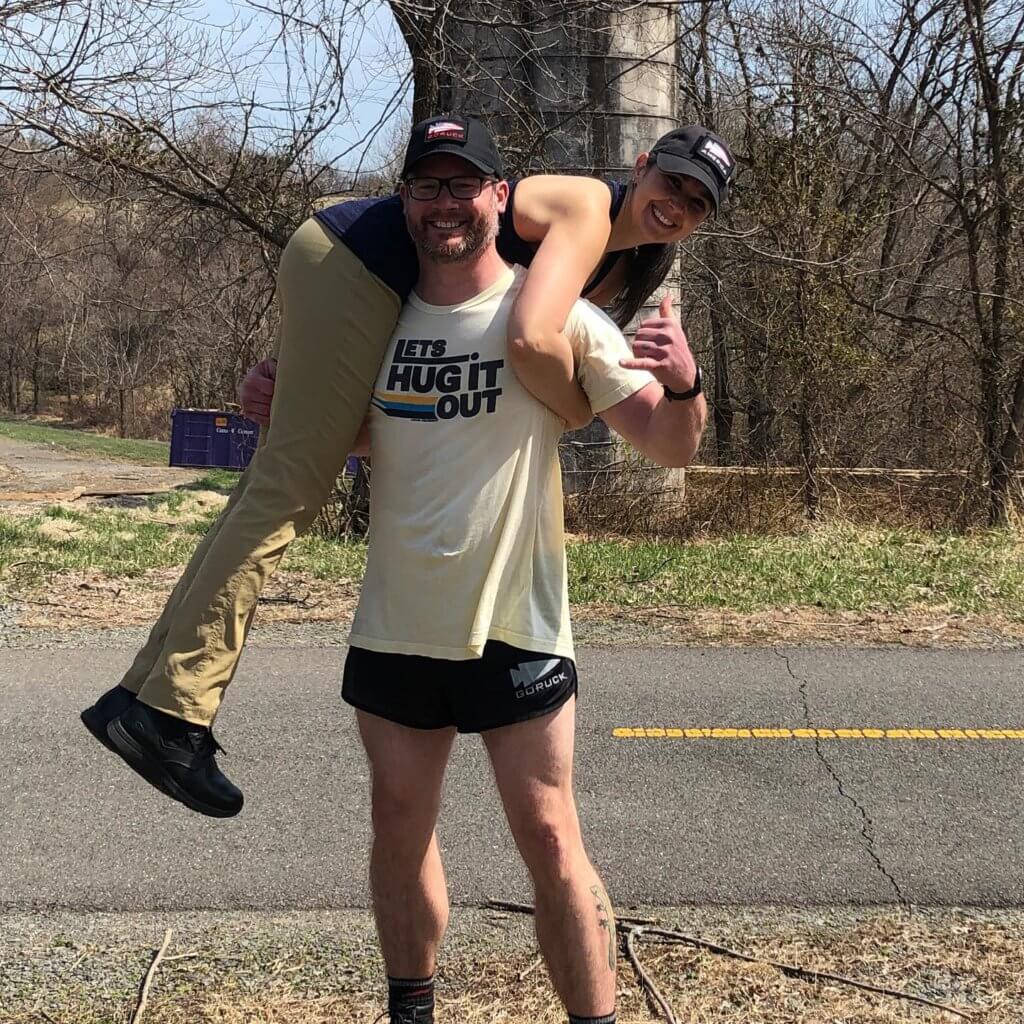 How has rucking changed or improved your life?

I've lost over 20 pounds and gained a lot of muscle. Unfortunately, it hasn't stopped the recurring pancreatitis, but my lab work is significantly better in key areas and have been able to eliminate or reduce certain medications.
I've met hundreds of amazing people. I started a ruck club. I was interviewed by ADR. I've raised thousands for the National Pancreas Foundation. I've become a CA for PATHFINDER.
Despite the health issues, I'm in the best overall shape of my life, and happy, too.
How do you recruit new people to ruck, or do events with you?

Most people don't ruck with me anymore, lol. I tend to get "adventurous" during training such as spontaneous bear crawls, log carries, and other exercises, but I like to sometimes "go an extra mile" that leads to another, and another, lol.
I do get a lot of people that want to do events with me. I try to convince them that they can do it if I am certain that they can. I always remind them that I have their back no matter what happens.
Advice you would give to someone before their 1st Light?
DO. NOT. QUIT. It's Light, but not easy, but it has a 100% completion rate for a reason. I've been smoked in a few Lights, but they were 100% able to be completed. I try to remind people of that and that they just need to sign up and go.
If you get overwhelmed during an event how do you refocus on the task at hand?

The mind can be a black hole sometimes and it can just suck us into straight darkness. The key is to try to take a deep breath and snap back to reality and just focus on either the next 60 seconds, the next set, the next mile – WHATEVER WORKS.
During the 9/11 Tough, I couldn't catch my breath and get my heart rate down during the Robbie Miller WOD. My teammates were vital, but I looked at my little rubber bracelet that says NO EXCUSES and NEVER QUIT and remembered that many ordinary people have done harder things than this.
I took an extra couple minutes to just focus on breathing and then tried to stay in the moment and grind it out.
What's the next event or events on your calendar?
I'm tentative for the Nashville Star 50 and aside from that, I think only the Santa Ruck in DC this year. I do have my mind set for doing the Heavy we have coming our way in April.
Any parting shots? Things the community needs to know?

Don't take life too seriously because you could die tonight.
Editors Note: You can read more about Matt on the GORUCK Blog where he shared about Rucking Through Pancreatitis.
---
Meet the GRT is put together by Derek. Derek is an average joe who enjoys exercise as a hobby. He lives and rucks in Mayberry (really) with his wife and newborn son. He works for a national nonprofit in finance and coaches functioal fitness for 55+ year old folks. He writes at hilledit.com and you can find him at @dhill37. Reach out to him if you think you know a GRT he should feature next!