I know we previously missed it when we thought GORUCK was going to be making women's dresses, but the word has been floating around for a while that there was a "new line" of women's gear coming and we've been on the lookout.
Today, Emily McCarthy, head of Women's Division at GORUCK, posted two Instagram stories where she explicitly highlighted two pieces of women's gear that are "coming soon."
The first item is the Women's Training Shorts. These appear (at least from what I can see in the picture) to be a similar material to the wildly popular American Training Shorts.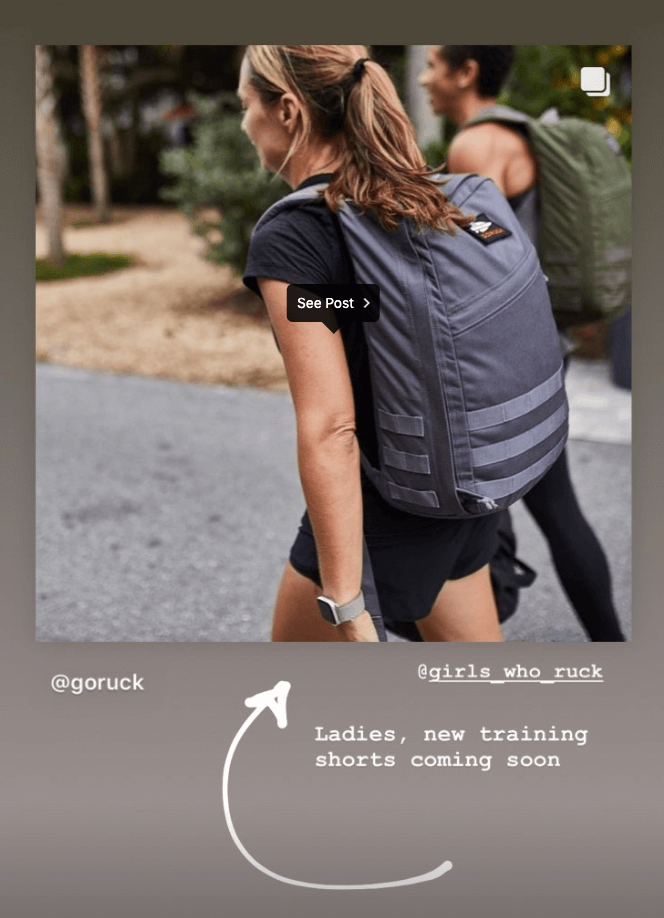 The second item is "Tough Leggings." While they will no doubt be popular, the SCARS lifetime guarantee on leggings will be interesting. I assume the material will be similar to things like the Tough Half Zip (which I happen to be wearing right now), but I wonder how that will handle something like bear crawls and various other Event shenanigans.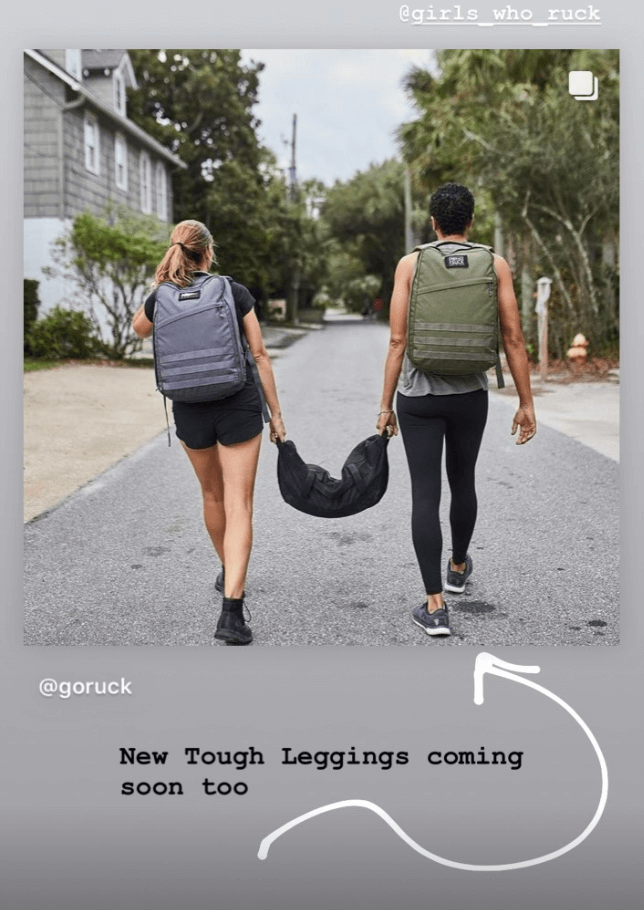 Either way, these two items are "coming soon" so just keep refreshing the Women's Apparel Page.
Any thoughts? Sound off in the comments below.