GORUCK launched a Veterans Day Sale today. Here are the discounts you can grab.
[table id=6 /]
Our favorites from the sale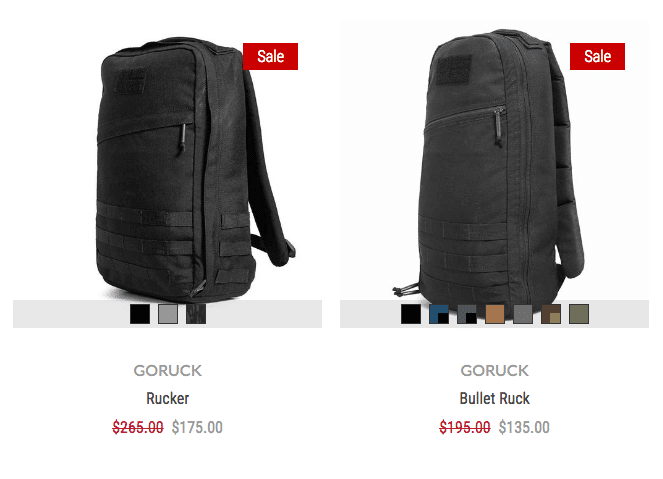 In particular, we like the price point on the Rucker and Bullet. It seems like this is a really good time to grab these bags if they are on your Christmas shopping list. They "may" go (stay) on sale before Christmas, but who knows for sure. If you're on the fence, this seems like a good time to buy.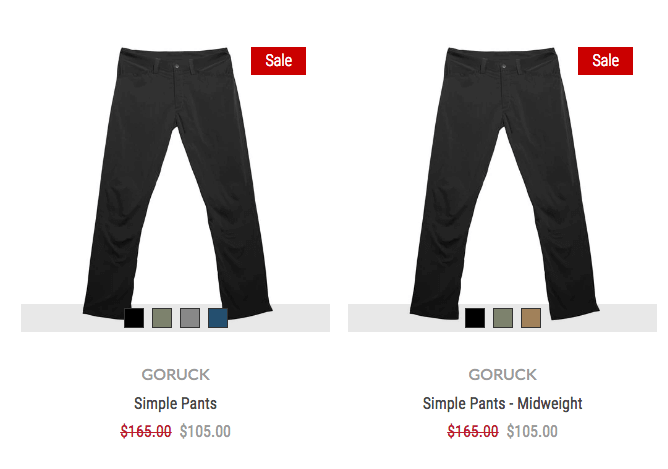 The apparel deals are also pretty hot. Grabbing a pair of Simple Pants at $105 is a no-brainer for me. While I loved them before, with the new SCARS lifetime guarantee, this is a very solid purchase.
Of course, all the apparel is a great deal right now.
For Posterity
For future reference, or if you're seriously too lazy to go to the actual sale page, here are screenshots of the entire sale.