Scarcity has always been a part of GORUCK. Whether it is colorways, one-off items, preorders, or just waiting on inventory to restock, the adage "get while the gettin' is good" is appropriate for the GORUCK customer.
While some like to debate if the scarcity is intentional or not, I don't really care. It is the nature of the beast with GORUCK and the beast is only more amplified in our current global supply chain crunch.
With that said, Jason announced yesterday that inventory on a number of products is low and the likelihood of a restock before the end of the year is almost certainly not going to happen.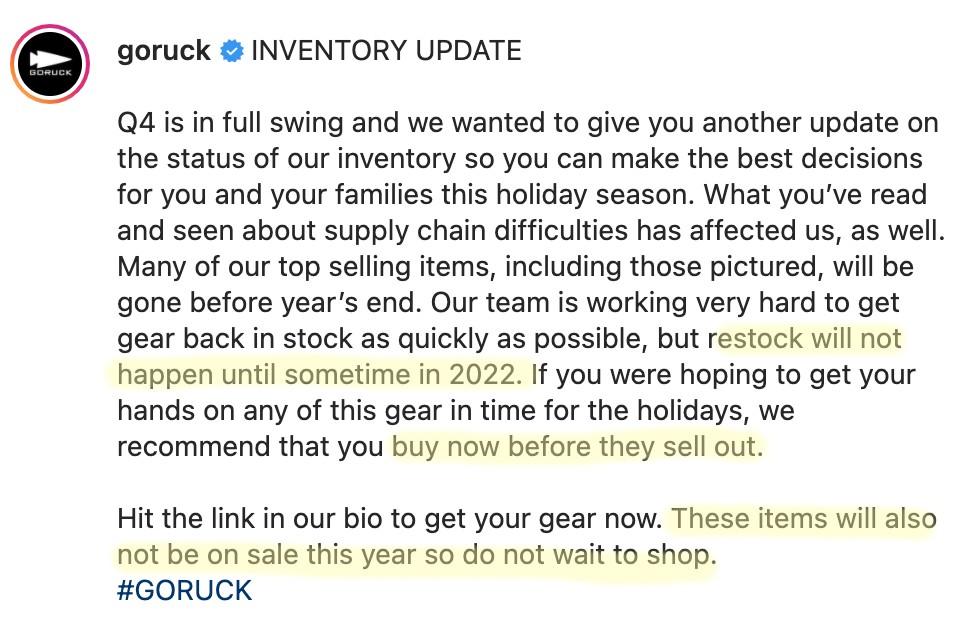 What Does The Low Inventory Mean?
Pretty simple: if you want it this year (like, as a gift for an upcoming major holiday) then now is the time to purchase. Here is a link to a page with all the low inventory products.
Now, for those (like me) that are always on the hunt for a deal and wait for annual sales to buy gear, Jason was clear that all of the low inventory items will not be included on any sales this year. So, if the gear you want is on this page, then the price you see is the best you're gonna get this year.
What Items Have Low Inventory?
Looks like the following inventory is low: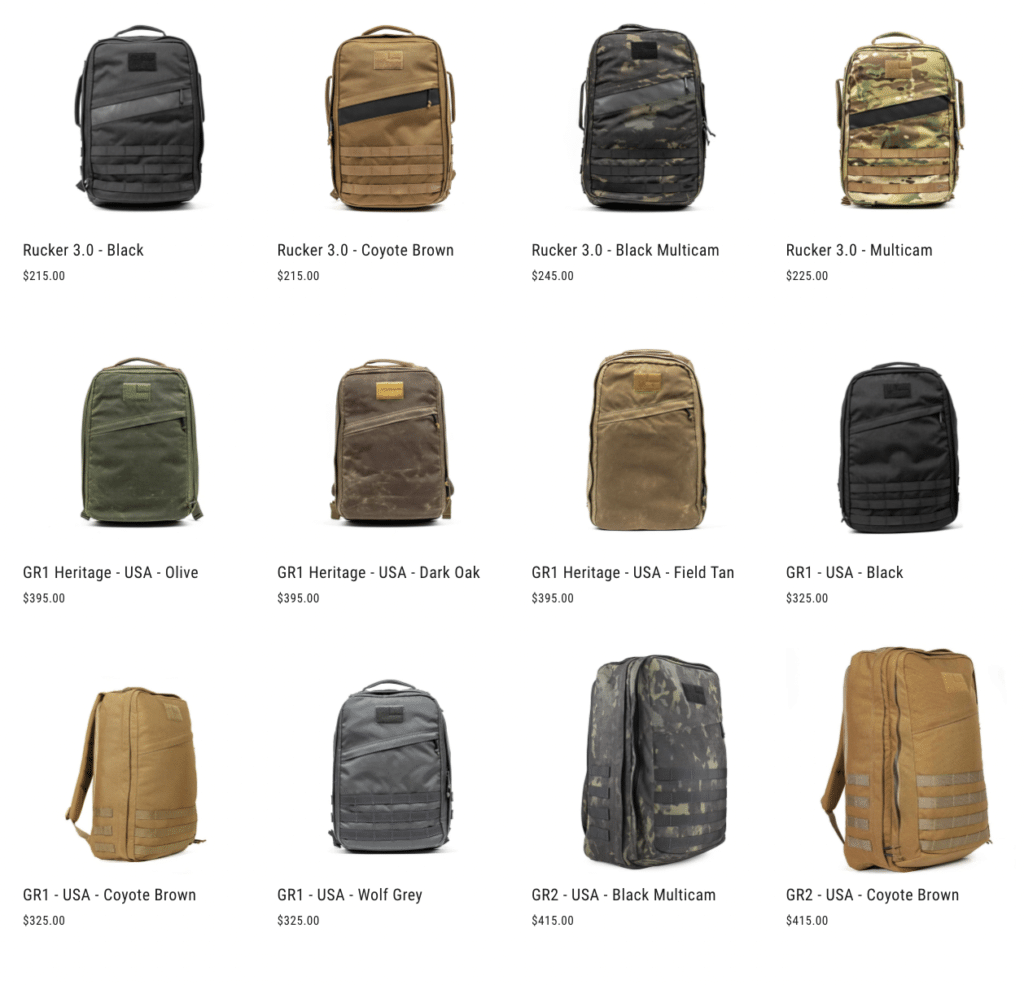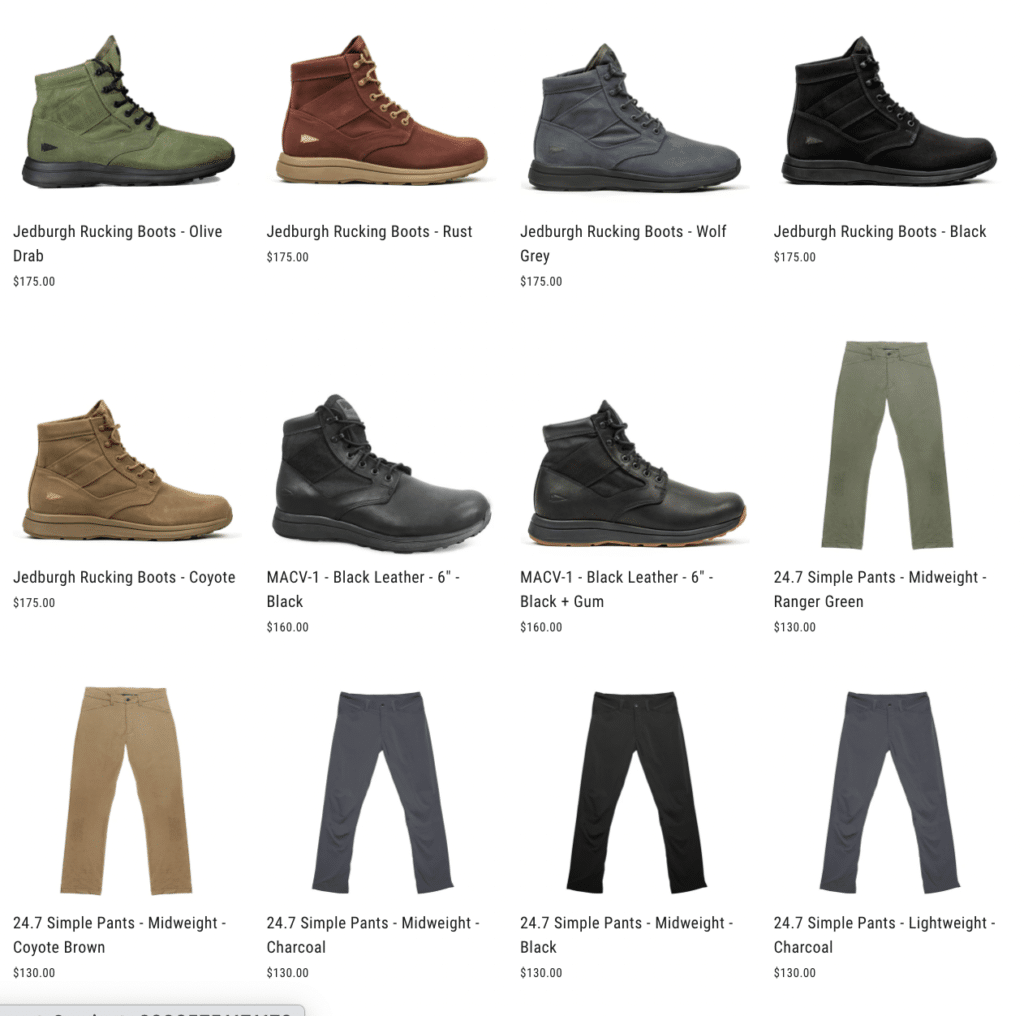 ---
Got any thoughts about the announcement? Any gear you're gonna grab now that you were holding out on? Drop us a line in the comment section below.
---