There has been little attempt to hide some of the new gear in the queue over at GORUCK. Here's what we see in development at this time.
GORUCK Sand Jerry Can
It appears that these sand bags are longer in size and have handles on the top (basically a tall, thin sand kettlebell). As if water cans didn't suck enough… now you have one that doesn't even have water.
GORUCK Med Balls
I'm assuming these are gonna be filled with sand. I love a good heavy med ball for a workout. If these show up at GORUCK events… SUCK CITY!
GORUCK Húsafell Stone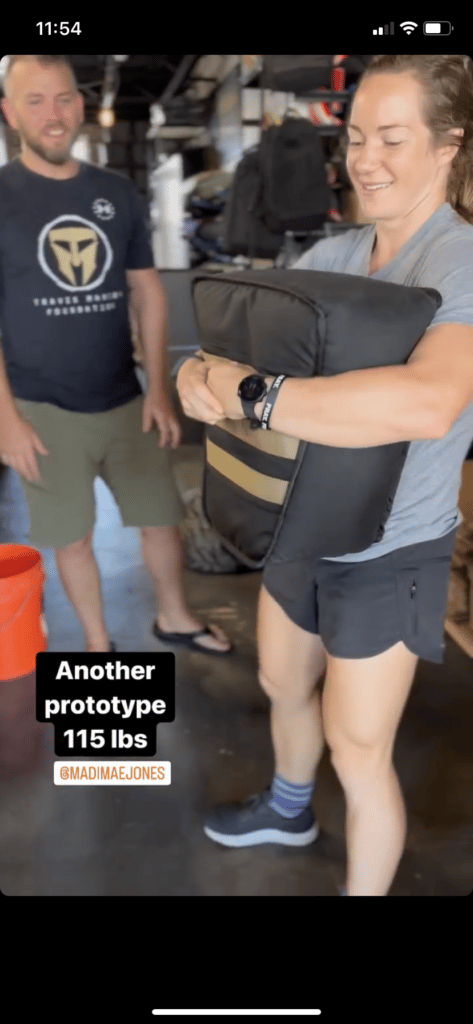 That's my best guess on this one. A classic strongman instrument, the sandbag twist will make it interesting.
GORUCK Kaidan 2.0 Bullet Ruck – Carryology Collaboration
Last year we saw the Kaidan drop as a GR2, Bullet, and Field Pocket. Taylor has been teasing this one and it looks like we're getting bullets in 4 colors (digging that olive) and the stash pocket on the back. This one will be dropping some time the week of the 27th and will sell out in like 3 minutes. Is what it is y'all.
---
What do you think? Excited about any of these? Hate them already? Sound off in the comments below.
---