This is a recap of my experience at the 2019 Veterans Day GORUCK HTL… Well, at least the H & the T, but more on that later.
(All photos by Dan Sell. Check him out.)
A note for friends and family
While many of the readers of this site know all about GORUCK, I often share a link to my AARs on my personal social media and those friends and family often have no clue what it is that I'm doing.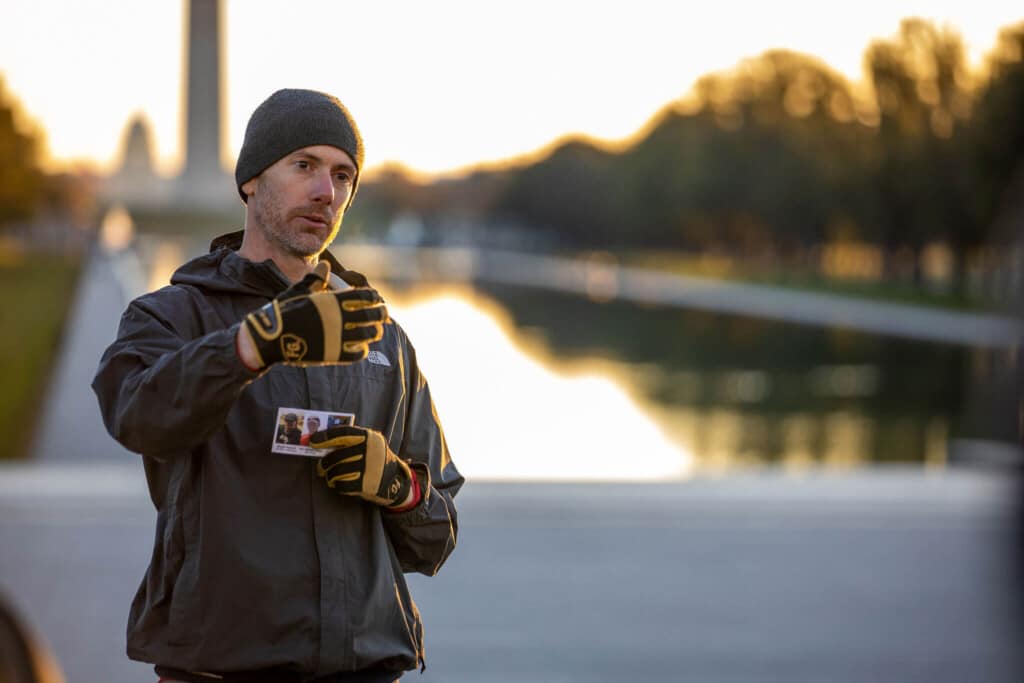 So, for context, if you're not familiar with GORUCK, over the weekend I participate in two endurance events. One is a GORUCK Heavy (24 hours) and one was a GORUCK Tough (12 hours).
Essentially, the way a GORUCK event works is that you show up at the designated start point and everyone that is there is now your "team." The event is lead by a current or former special forces cadre.
Throughout the event, your team will be given a number of objectives that you will have to complete as a team. During the event, you will wear a backpack (ruck) that weighs a minimum of 30#.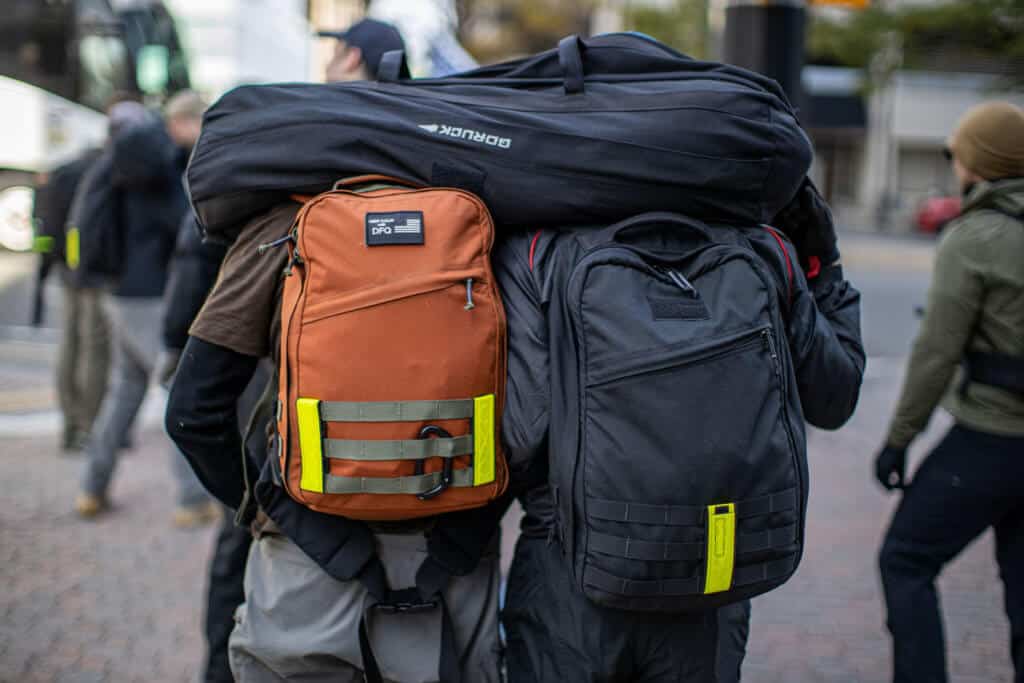 Depending on the event you will cover a LOT of miles, often carrying very heavy things and/or people. There is often a lot of physical exercises (pushups and stuff like that).
I wrote an article that answers some more questions. It is worth reading if you want to better understand what GORUCK is all about.
I do these events because they push me physically and mentally and I always learn valuable lessons about myself and others.
Context
A few months ago GORUCK announced that they were going to change the HTL format starting in 2020. That meant that if you wanted to earn your HTL bolts under the "old" system, it needed to be done by the end of the year.
Now, I have already earned my bolts for completing the GOREV HTL in Philly a couple of years ago. But, hearing that the format was changing, there was something in me that wanted to give it another try. To see if I really had another HTL in me. So, I signed up.
Sustain: Don't shy away from doing hard things just because you've done them before.
Improve: N/A
Training 
I'm going to be honest. I don't do a lot of rucking miles anymore as part of my training. I mostly ruck when friends ask me to join them or when I'm doing a Monthly Rucking Challenge.
Over the years I've learned that I can go out and put in miles and everything is going to be ok. Granted, I did learn that doing a 50-mile Star Course without prepping was maybe not a great idea. But, I was able to make it.
So, my training mostly consisted of CrossFit (shout out to my new gym), weightlifting, and occasional rucking.
Sustain: Training seems to be good. Didn't feel like I had issues on the events due to poor training.
Improve: N/A
Gear
To begin with, I bought a 20L GORUCK Rucker for this event. Previously I have done all my events with my GR1, but I wanted to get something a little smaller and I wanted to check out the hype around the Rucker.
I got the ruck a few days before the event and only had one ruck with it prior to the event.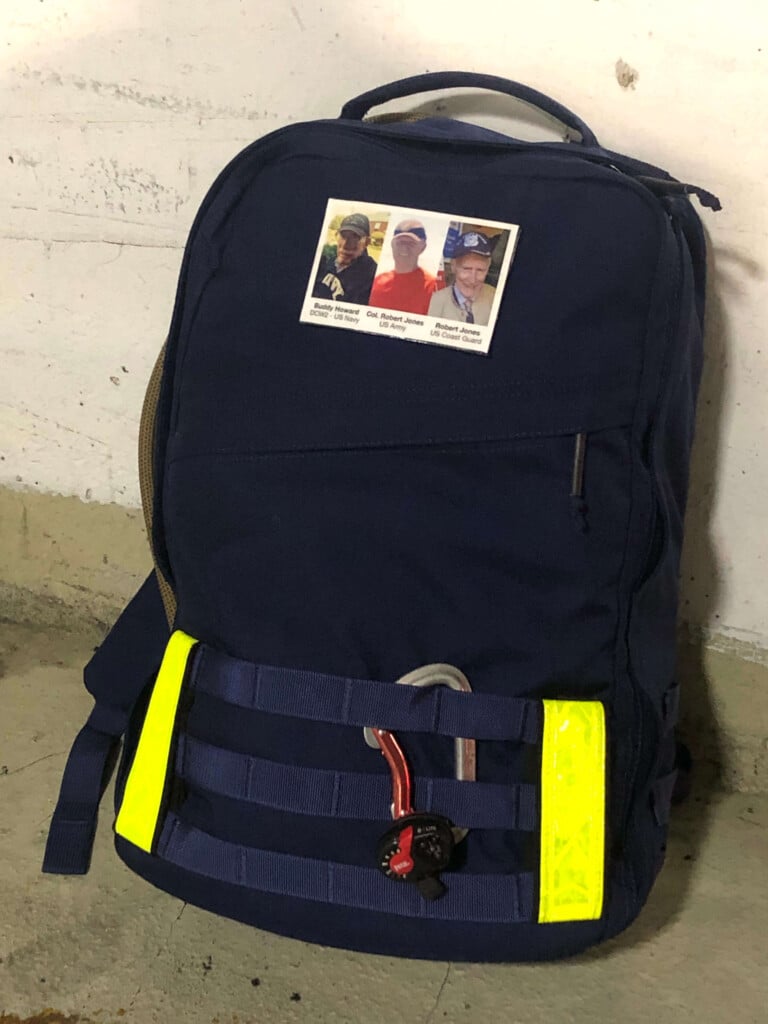 I have a lot to say about the Rucker, but I will save it for a full review on another day.
While I think the Rucker has some issues, it served me well enough and I had no major issues with it during the event.
The forecast for the event was cold (lows around 30+/-).
I wore:
While I survived, this was not enough. I was uncomfortably cold much of the night, especially when we stopped. When I transitioned to the Tough Event, I added a layer using the GORUCK Rucking Hoodie. That was a good addition. It was light and easy to pack when I didn't need it.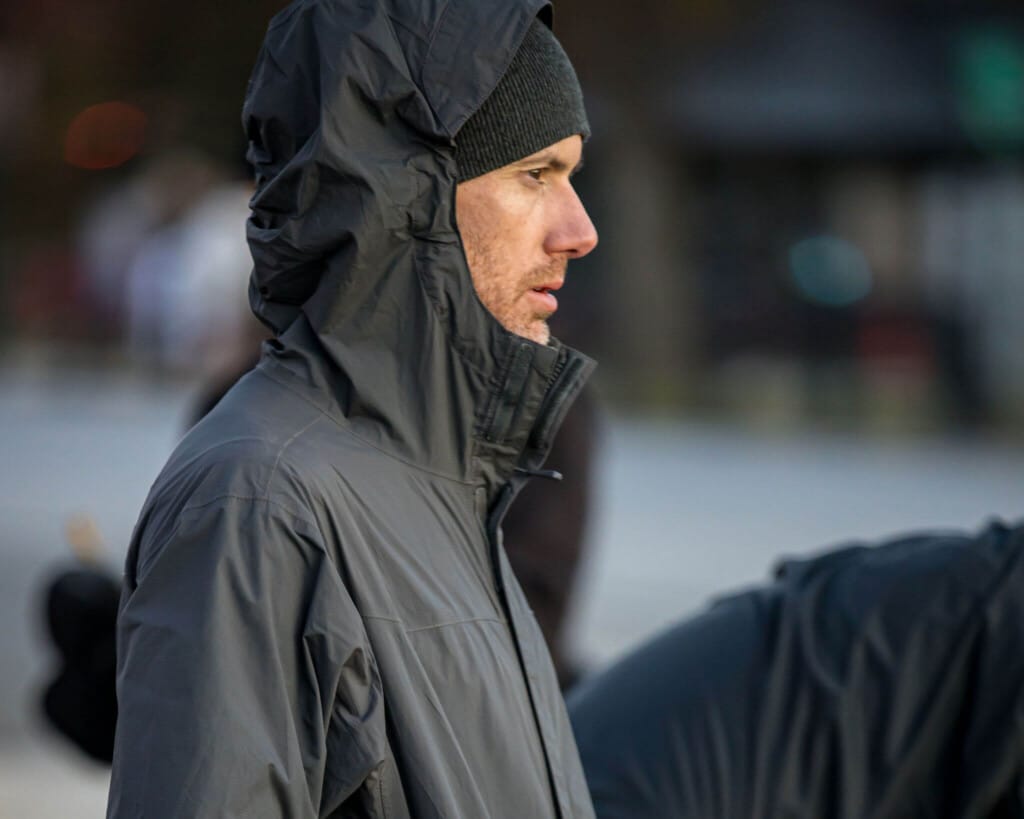 Sustain: Everything here was adequate. Sometimes adequate is enough.
Improve: When temps are in low 30's, add an extra layer.
Food, Hydration, and Stuff
2 Cliff Bars
Mustard packets (to help with cramping)
1 pound of bacon to share with my team
Small ziplock with your $20 and ID
Small ziplock with extra socks
1 weight-bearing carabiner.
All my gear was stored in a 5L drybag in my ruck.
Sustain: Bringing a surprise snack for the team is a good practice. Everything else was good.
Improve: Pack a chicken biscuit. You'll thank me later.
Pre-Event
I drove up to DC in the afternoon and find a parking deck that was open on the weekends and was near the start point. I parked and walked down the street to grab a bit a Chipotle. Pre-event I like to get rice, beans, chicken, and corn. It is a very plain meal but gives me some nice carbs and protein before the event.
As I grabbed my food I saw a guy with a GORUCK bag. Asked if he was doing the Heavy and he said yes. I joined his table and we chatted. It was his second event and his first Heavy. He asked a lot of questions. He was nervous but determined. I assured him that he could do it and that the feeling he'd have the next day was going to be worth the pain.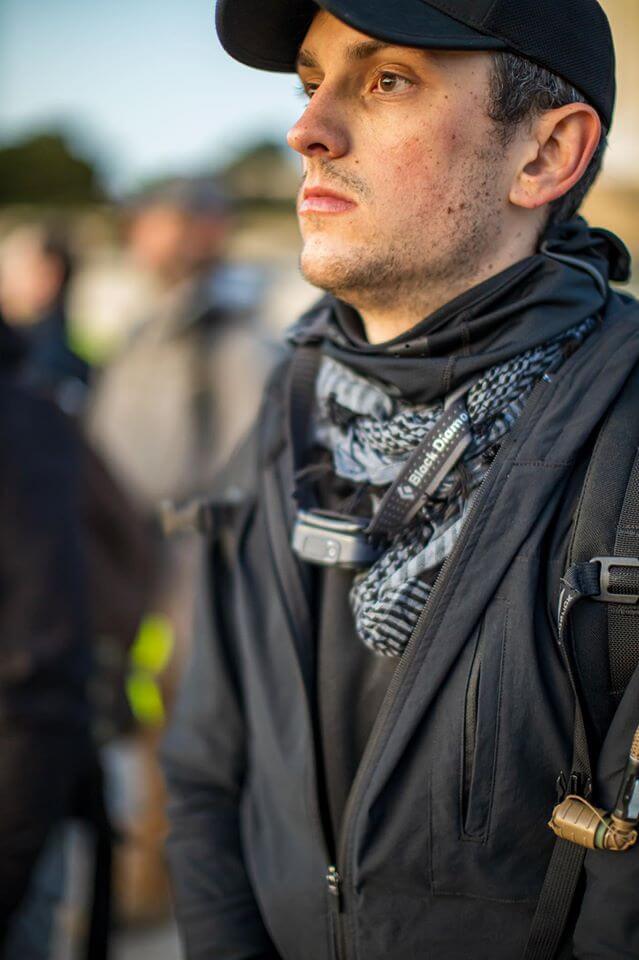 We parted ways and I headed back to the car to change and head to the start point.
Sustain: Arrive early and leave a buffer. Eat what you know and don't overdo it. Make connections with your teammates.
Improve: N/A
GORUCK Heavy
The group at the start was 29, I think. It was a mix of people, a number of them indicating it was their very first GORUCK event.
The cadre were Belman and Brad. I had never had them before and I was excited to see how they run their events.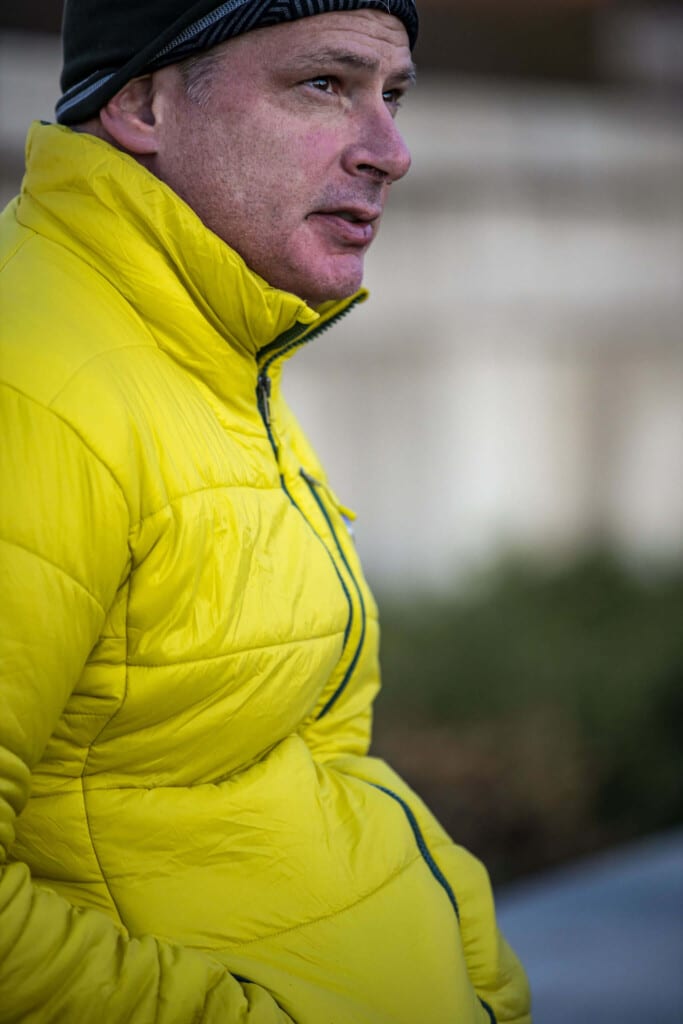 After the usual admin stuff, Cadre Brad had different team members come up and lead us through a number of exercises, usually in the 50-100 rep variety.
To be honest, it was one of the most chill "welcome parties" I've been to. We were warmed up and ready to go.
Our first stop was the Lincoln Memorial.
(I "think" we may have had some drops after the welcome party.)
The 12-Miler
At the Lincoln Memorial, we were told that we would be conducting our 12-mile timed ruck. We would have 3.5 hours to complete 12 laps around the reflecting pool (which is actually just under 1 mile).
We set out.
It was boring.
12 laps later, we were done.
Then, 3 fellas walked up to cadre and, as kind as could be said, "Thank you so much for this. We really enjoyed it. However, we're going to head home."
It was weird. They all looked good to go and handled the welcome party and 12-miler with no issues.
At this point, the team was down to 21, I think. We lost one more later in the night, putting the total finishing number at 20.
Sustain: Don't try and win the 12-miler. Get a good pace and just walk.
Improve: N/A
Coupon Time
From here we headed to a local volleyball court. Brad and Bellman let us know that we had a number of sandbags we'd be filling up. As best I remember, there were 2-120#, 4-80#, 2-60#. Half of the sandbags had fillers, the other half we just dumped the sand right into the bag.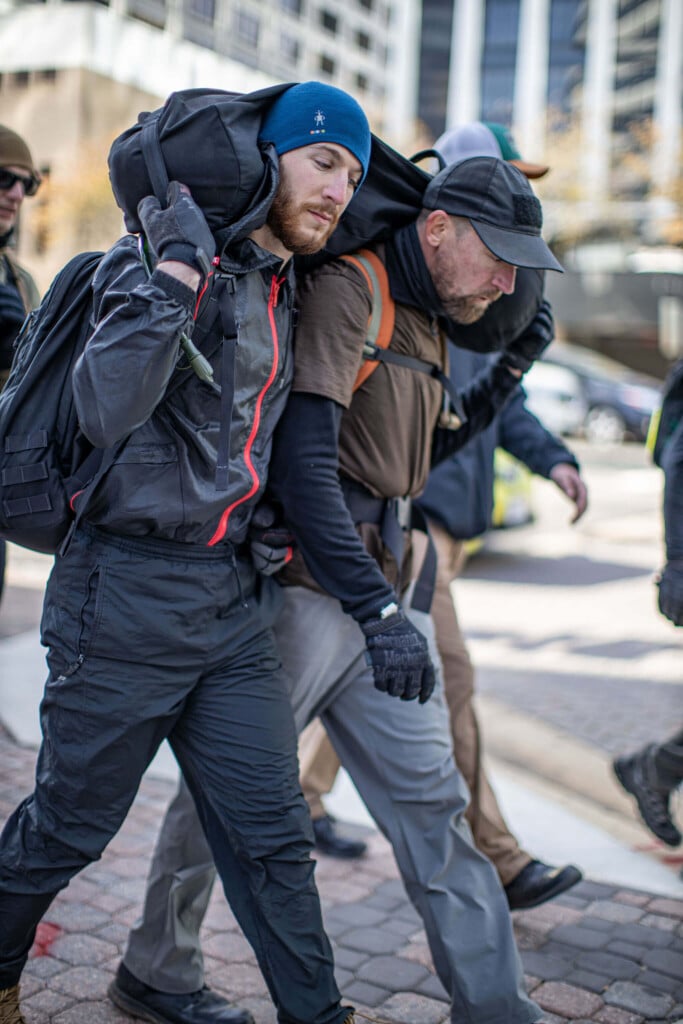 We would carry these weights for the entirety of the event. In addition, we had a 50# sandbag as our team weight.
The Pattern
The general pattern for the night would be rucking to a memorial. Once at the memorial we would "pay" to enter. Payment usually consisted of a high number of repetitions of several PT movements.
Once payment was made, Belman would take some time to talk about the particular war and give others the opportunity to share and/or ask questions. After that, we'd be given a few minutes to take in the memorial on our own before heading out to the next stop.
This pattern repeated itself through a lot of both the Heavy and the Tough.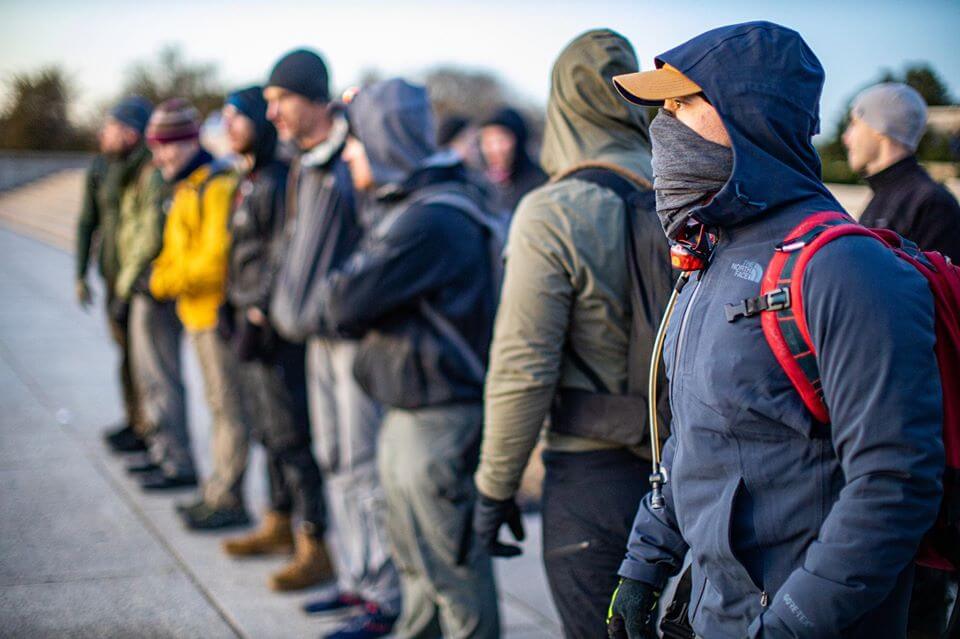 Movements, Teamwork, and Into the Night
Since the team had been whittled down to such a small number, breaks off the sandbags were usually short-lived. The team got into a pretty good rhythm of calling out anytime someone needed a switch on the sandbags and people in the back would run up and take them.
What was really cool is that, on the Heavy team, there really weren't any people that weren't pulling weight. Everyone responded to the call for a switch and we just kept moving.
For the first half of the Heavy, people often teamed up on the 120# sandbags, throwing it over both their shoulders. However, at some point in the night, going solo on the 120# became the norm. By Saturday morning, I don't think anyone partner carried the 120#. More on that beast later.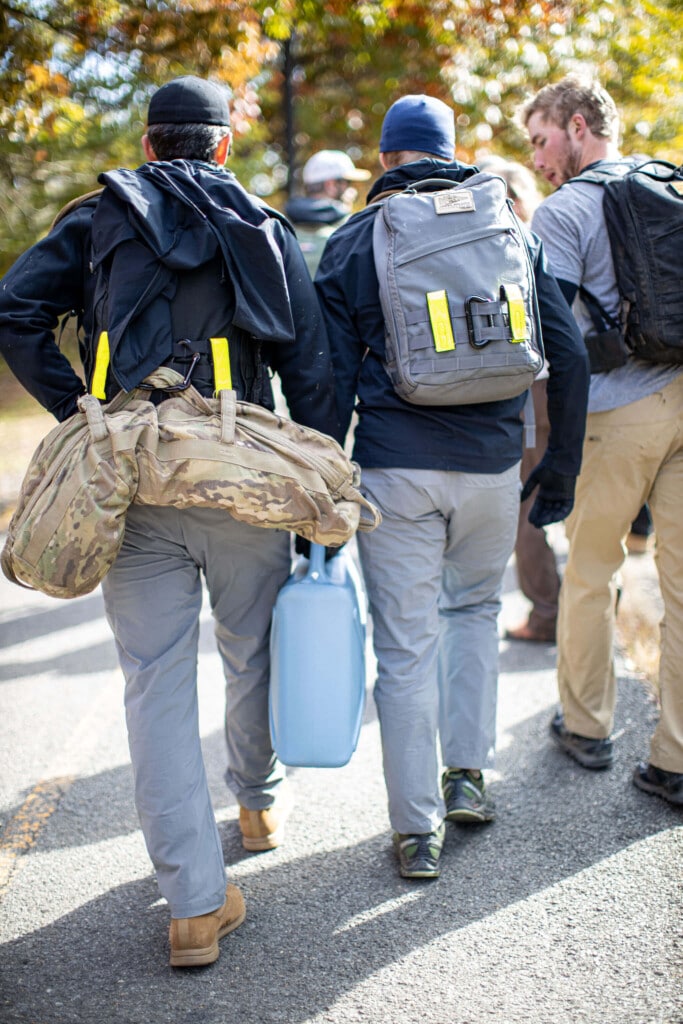 As the night went on, it got really cold. I think it hit like 28 at one point. Of course, you sweat when you're moving and working, but once you stop that moisture makes you so cold. As mentioned earlier, I really needed one more layer. I survived, but it was uncomfortable for much of the night.
Sustain: Control what you can control (namely, yourself). Trust that the team will do what it needs to do.
Improve: As mentioned before, add extra layer for really cold nights.
Water In, Water Out, Chicken Biscuit
After several memorials, PT sessions, and carrying lots of sandbags, we were up near the capital. A number of people needed water and a bathroom. Since we didn't have any extra water with us and peeing in the city is discouraged, Belman looked on his phone and found a 7-11 and we headed off.
Of course, the 7-11 was under construction or closed. We tried a hotel down the street, but that didn't work. Finally, we found another 7-11. Belman went in and bought the class a ton of water. But, we still had a bathroom situation.
Here is where I experienced one of my greatest GORUCK experiences, ever. We were cold, tired, and a little beat down. It had been about 10 hours of cold and dark. By the 7-11 was a McDonalds that had bathrooms. However, in order to use them, we had to be customers and buy some food. As the team slowly entered to use the restroom, I walked up and ordered a chicken biscuit. I wasn't 100% sure I was allowed to, though I saw a couple of others grabbing some food. I went for it.
As I walked out, eating my warm, buttery, chicken biscuit, I just laughed. "Am I really eating a chicken biscuit right now?" It was a huge pick-me-up and just what I needed to get to daybreak.
Oh, and when we started to move out, one of the 120# sandbags broke! It lost some sand and we were forced to carry it broken and not spill any sand.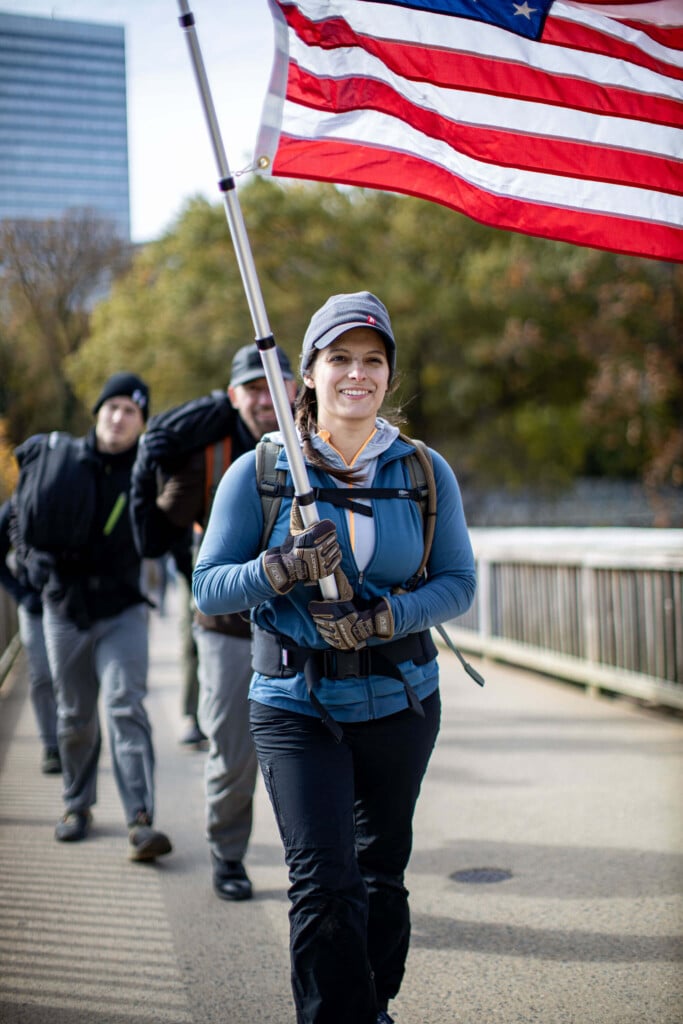 Shortly around daybreak, we met up with a shadow that brought us the gift of 2 jerry cans for water. Oh, how I hate jerry cans. The worst thing to carry. Heavy, awkward, and sloshing water… ugh.
Sustain: Chicken biscuits. Also, learned that having two people carry the water can is actually pretty effective. Both grab handle and it is not too bad. This was a new discovery for me.
Improve: N/A
Rooney WOD
As night turned to day we were back at the Lincoln Memorial. Bellman told us that we would be doing the Cadre Rooney WOD. This is a workout designed to honor Cadre Rooney who passed away a year ago to pancreatic cancer.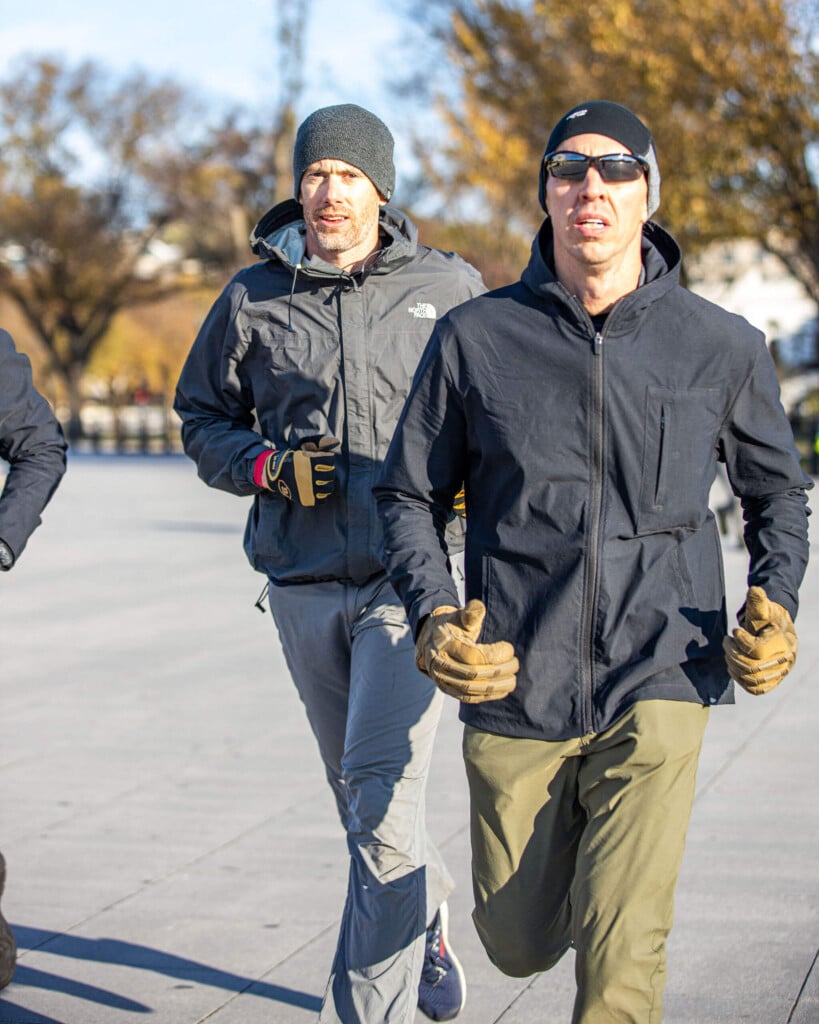 Our version consisted of
Start: 800M Run
5 Rounds (with ruck on):
75 Flutter Kicks (4 count)
75 Mountain Climbers (4 count)
200M Run
75 Overhead Arm Claps (4 count)
75 Squats
200M Run
Finish: 800M Run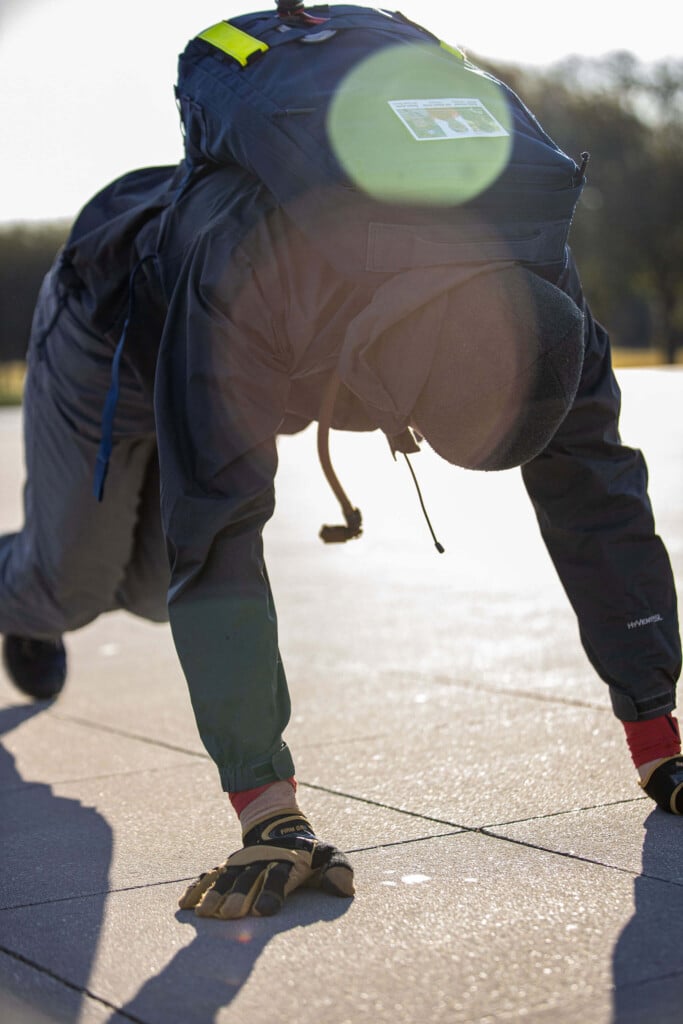 At this point Cadre Brad took over.
Sustain: Take time to appreciate memorial WOD and those they honor. Put in the work, but appreciate the break from rucking miles.
Improve: N/A
Around Town
The day with Brad consisted of covering a lot fo mile, often with time-hacks. There were more memorial, more stories, and a fair amount of PT.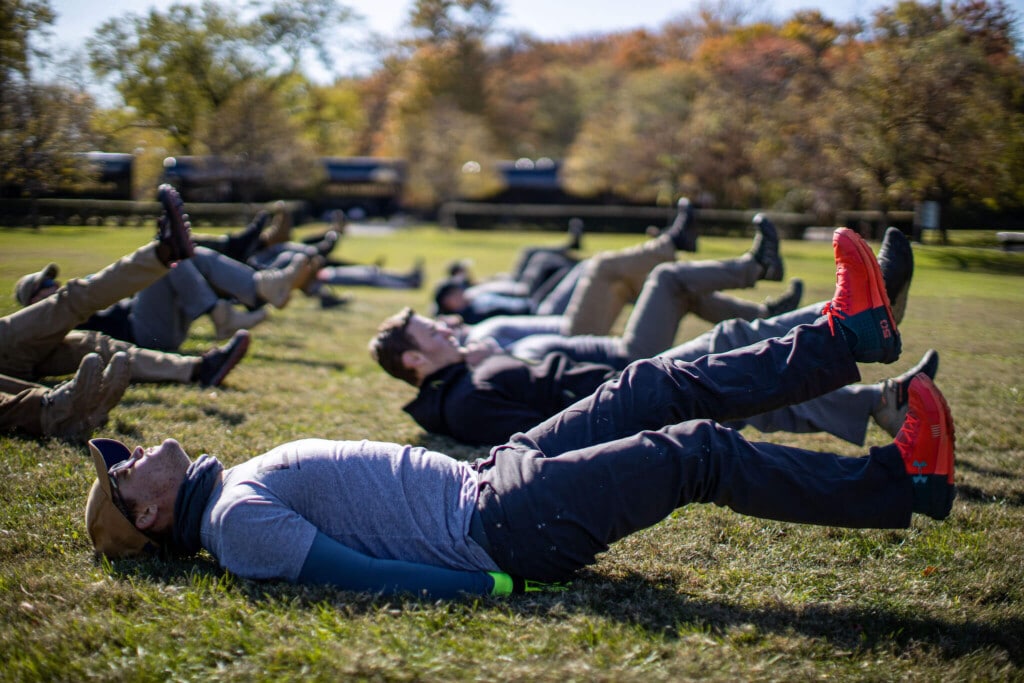 We headed to Roosevelt Island at one point, which was somewhere I had never been, and that was pretty cool. Here, Brad gave us a challenge. We were to attach all the sandbags together using carabiners and then had a time hack to loop the entire perimeter of the island. The team absolutely crushed it.
Sustain: When making a pain train for sandbags, add a few extra carabiners between each bag. This helps a lot. 3 seems like a good number. Also, don't stop.
Improve: N/A
Honoring Veterans
As part of the event, everyone was told to bring a picture of a veteran they wanted to honor. At various points through both events we were given the opportunity to share stories about the veterans we carried.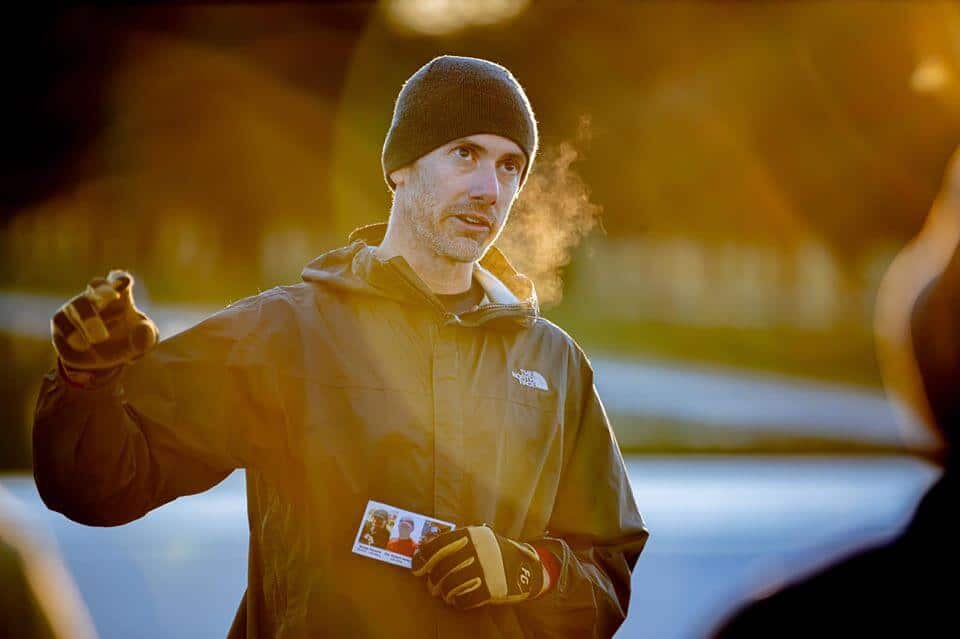 While there were so many I could have carried I chose to carry my grandfather, my father-in-law, and my children's great grandfather.
Of course, when it was my turn to talk I got all emotional (surprise, surprise, surprise).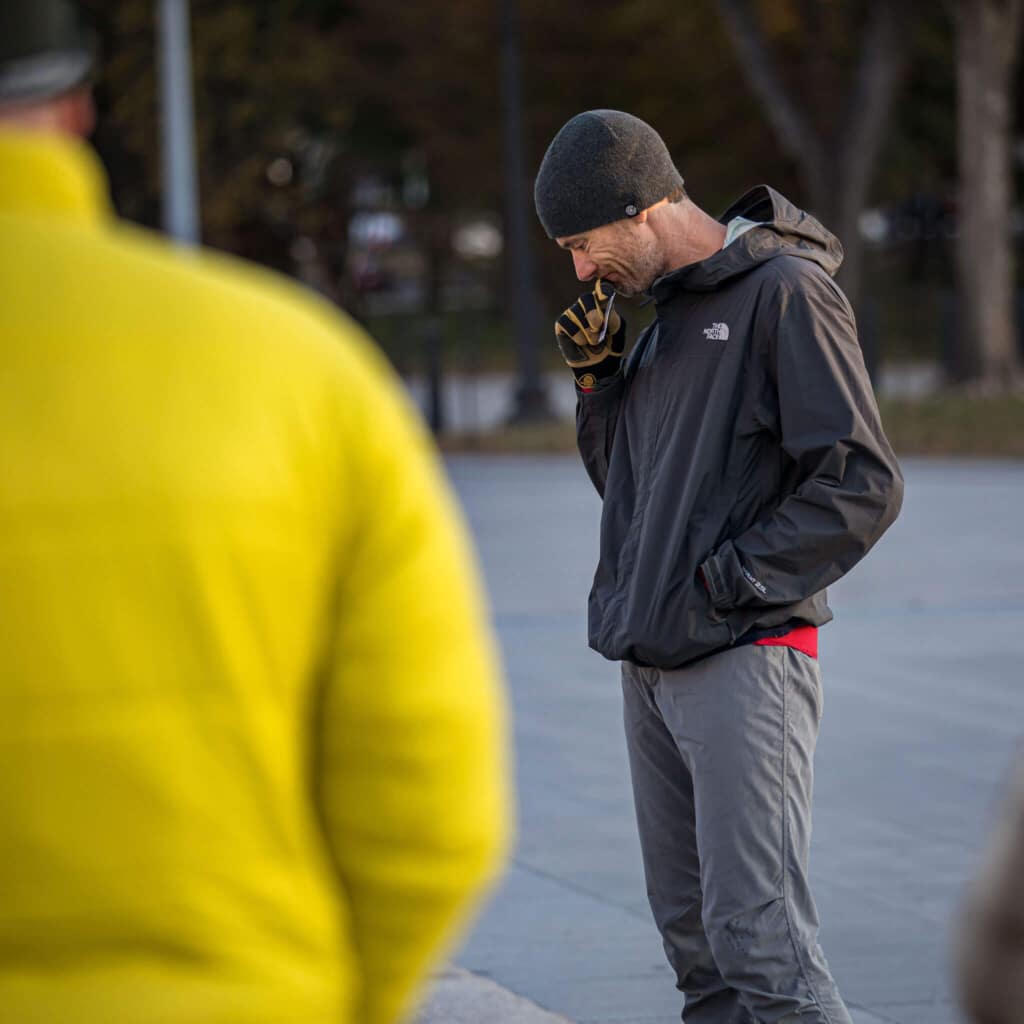 I spoke about my grandfather and how one of my earliest memories was of the tattoo of an anchor and eagle on his forearm that he got when he was in the navy during WWII. I talked about his patriotism and pride in service.
I spoke about my father-in-law, how he had faithfully served for nearly 30 years and how he exemplifies what it means to sacrificially serve others.
Finally, I spoke about my children's great grandfather and how he accidentally joined the coast guard during WWII and the joy I get from hearing his stories.
Sharing and hearing these stories was a truly amazing part of the event.
Sustain: Share your stories.
Improve: Try not to cry so much.
Thoughts on the 120# Sandbag
I guess here is as good a place as any to talk about the 120# sandbag.
Well, it was heavy.
Add in the 40# ruck and you are easily in the 160# of burden on your back. (For what it is worth, I weigh 175#, so this combo is pretty close to bodyweight for me.)
I didn't want to carry it. It was heavy.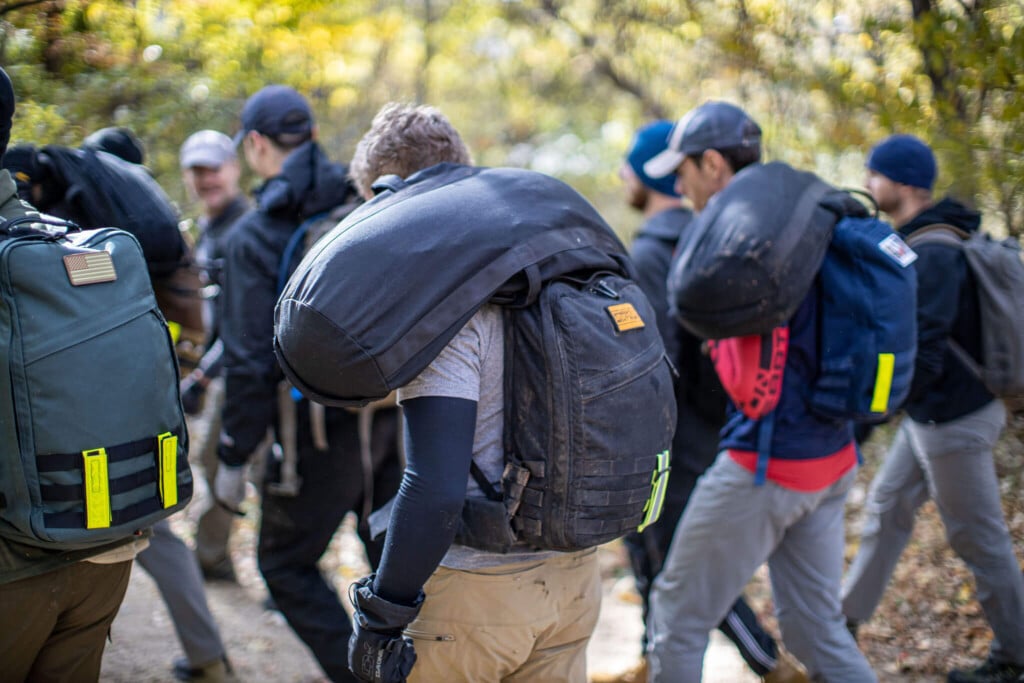 But, at some point in the night, I made the conscious decision that anytime someone called for a switch on the 120# bag, I would respond with enthusiasm, run up the line, and take the beast for as long as I could.
I did not want to do this. No one did. But, I could… so I did.
It sucked. Bad. Every time.
But, that's the thing with events like this. It is about pushing past your comfort. It is about being on a team and giving everything you can give to that team for as long as you can give it. And, in that adversity, you learn what you're made of. Now, on the other side of it, I can look at that bag and know that I did not shrink back. I gave all I had to help my team. And, they did the same for me.
For me, the event was all about that 120#. How would I respond when the call came for a switch. Would I hesitate? Would I look for someone else to answer the call?
What a great teacher that 120# bag was. I highly recommend her.
Sustain: Do everything you can and don't hide from the adversity.
Improve: N/A
Heavy Endex
After many more miles, more stories, more memorials, more time-hacks, more pain, more PT, the Heavy was over. At just under 24 hours, Belman estimated that we covered just under 40 miles.
I'd say this was one of the best teams I've ever had the pleasure of doing an event with. It was an amazing group of supportive and hard-working people. Truly, it was an amazing team and event.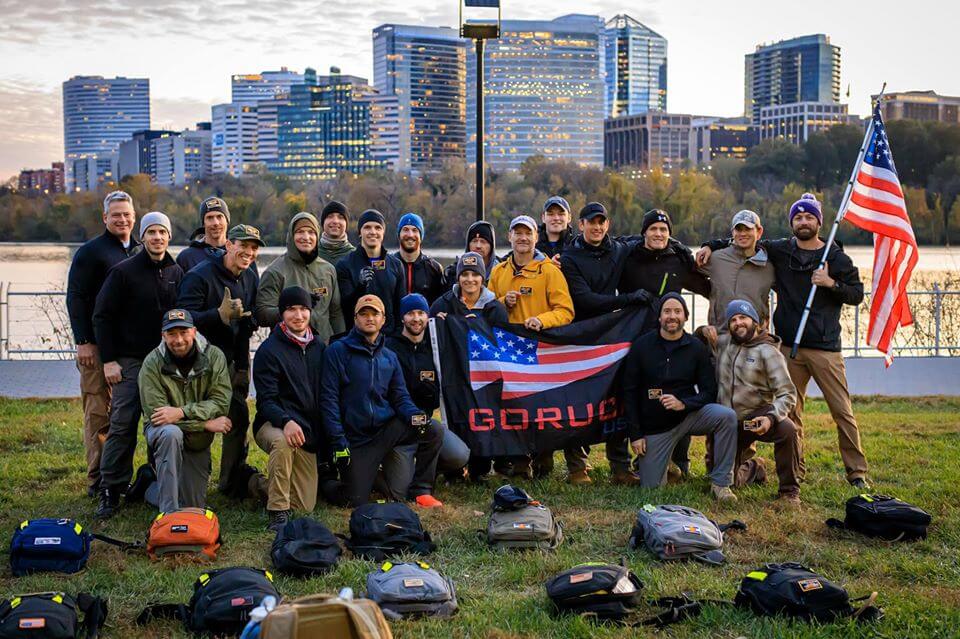 Between Events
Once the Heavy was over, I headed to the car and put on every piece of clothing I could find. It was night again and the temps were cold.
I did a feet assessment and despite the pain I was feeling, there were no blisters.
I called my wife to let her know I survived and then headed down the street for some food.
I grabbed a big burger and fries, then over for a coffee and banana bread.
From there, it was back to the car where I took a 1-hour nap.
Napping was scary because I genuinely wasn't sure I'd wake back up. So, I set several alarms.
I woke up and actually felt ok, not too groggy. I changed my shirts and opted to pack as many extra layers as my ruck would hold. I would NOT be cold for the second event!
I headed off to the start point, feeling pretty good.
Sustain: Eat anything and everything you want. Take a short nap, but give yourself an hour before the next event to wake up. Set multiple alarms. Check your feet.
Improve: N/A
The Tough
12 hours… That's all I needed. Just 12 more hours with that lovely 120# sandbag.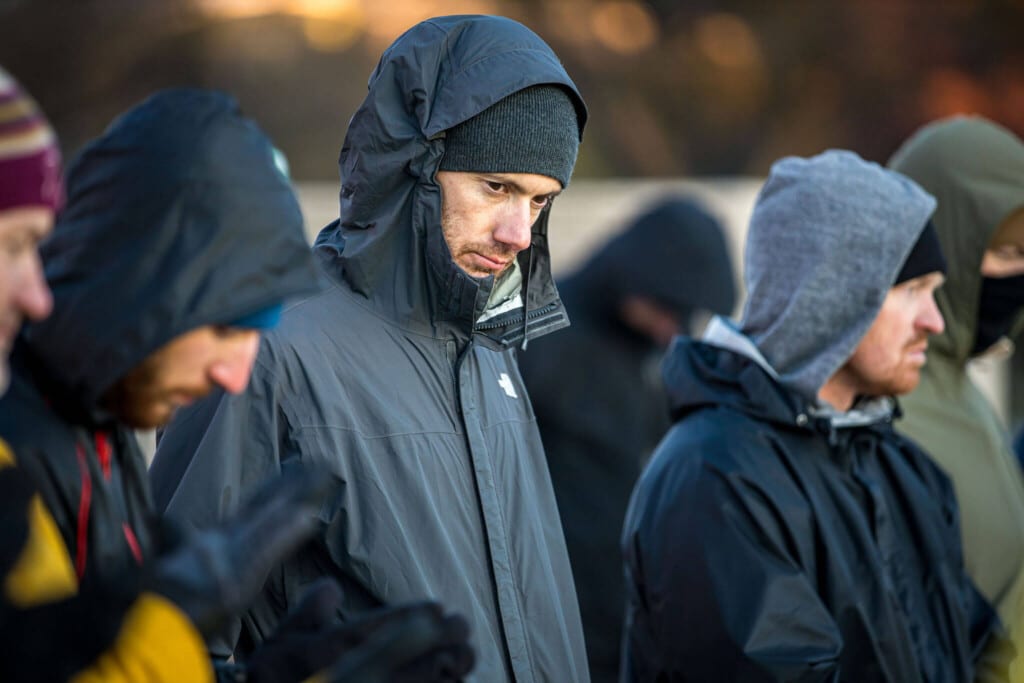 At the start point there was a big crew. I think we had 44 to start.
After intros and pleasantries, we headed off to the volleyball courts to load up the sandbags.
Despite being a big group, we moved with purpose. The energy was high.
We acquired our sandbags, same as the Heavy, and we were on the move.
Of course, the Tough team wasn't a team yet, so things were a little clunky. Dealing with the weight, the transitions, the communication, was all a little rough to start. But, a few hours in, I think the team really pulled it together and did a pretty amazing job.
Much of the Tough had a similar pattern as the Heavy. Miles, PT, memorials, stories.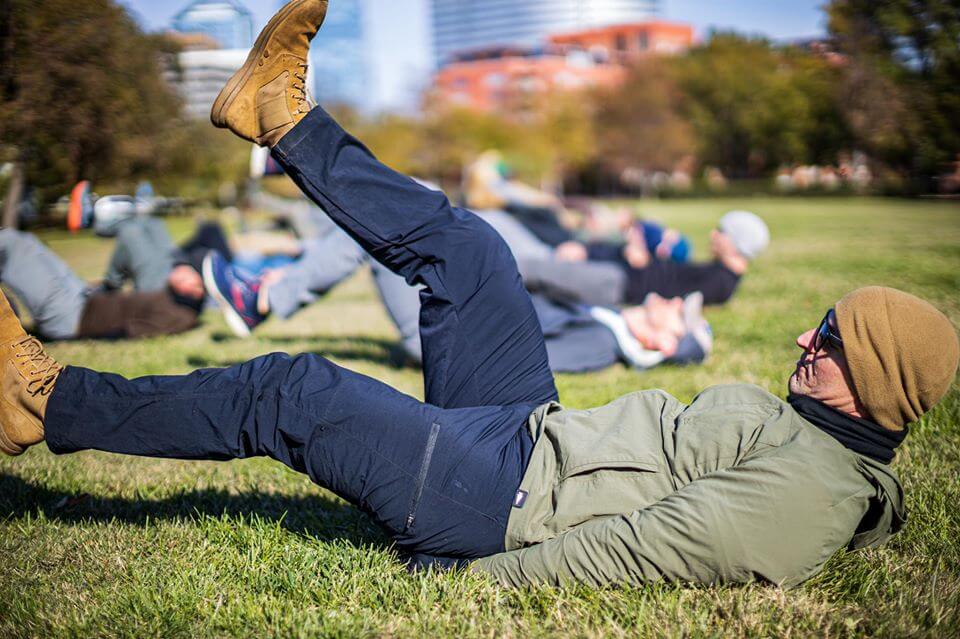 We learned that leaving a bunch of black bags and water cans in front of the Capitol building unattended is generally frowned upon.
Again, for me, this event was about saying yes to the adversity (aka, the 120# sandbag). It would have been so easy to say, "let the fresh bodies carry it" or "someone else needs to do this." But, when the call went out for a switch on the 120#, I put on a happy face and said, "I'm on my way."
Towards the end of the event, we had several movements that were about 1 mile each. During those movements, we had several casualties AND a pretty aggressive time-hack. There was no room for feeling sorry for yourself. It was time to put out. After 30+ hours of hard work, it was time to do some really hard work.
First, mad props to those on the team that carried the casualties. You were beasts. For me, I tried to do my part and take the 120 as much as I could for as far as I could. The final push of the final movement, I think I had the 120# for 1/3 of a mile. I was pushing as hard as I could. I really felt like it was going to break me. But I determined to not put it down, not call for a sub, and to get the job done.
We made it to the point and beat the time hack. It hurt.
After some time at the Vietnam War Memorial, it was time to head back to the start point. Cadre indicated that our next movement was to the volleyball court to dump the sandbags. It was just under a mile.
We headed out, but took a brief pause at the Lincoln Memorial. Cadre said that anyone needing to go to the bathroom would break off from the team to hit the restrooms. The rest of the team would continue to the courts.
I will admit, part of me wanted to join the bathroom crew because that meant no more sandbags. But, I told that voice in my head to shut up. This event wasn't about choosing the easy thing. Instead, I walked over to the 120#, one last time, and said, "Let's go home, baby."
Resolved to do work, I carried her to the courts and laid her sandy body to rest.
Sustain: Don't "phone it in" or think "the Tough people need to pull more weight." Show up and put out.
Improve: N/A
Tough Endex
The team really did a great job. It was a bit clunky at the start, but as the night wore on, it really came together. As we basked in the sunlight, received our patches, I felt good. Really good. Sure, I was sore and tired, but I knew I had more to give if I needed to. The nights had taught me that there was more in me than I previously knew.
It was a good feeling to share with my team, especially those who had done the Heavy and the Tough together.
Bolts and Baptisms
In GORUCK, doing a Heavy, followed by a Tough, followed by a Light, is known as an HTL. If you complete an HTL you get a special patch affectionately known as "earning your bolts."
When I registered for this event, I did so because I wanted to earn my bolts again. I wanted to test myself, to push myself, and see if I had what it takes to meet the standard.
About 2 weeks before the event I was at church with my family. In the bulletin, there was an announcement about baptisms that were coming up. For those who may not know, baptism is essentially a public declaration that a person wants to be a follower of Jesus. My youngest son excitedly grabbed my wife, pointed at the announcement, and declared that he wanted to be baptized. The date was November 10 at 4 PM. It would be during the Light.
Of course, there was no hesitation on my part. The joy I had at the decision my son was making trumped any desire in me to earn my bolts. I wouldn't miss his baptism for the world.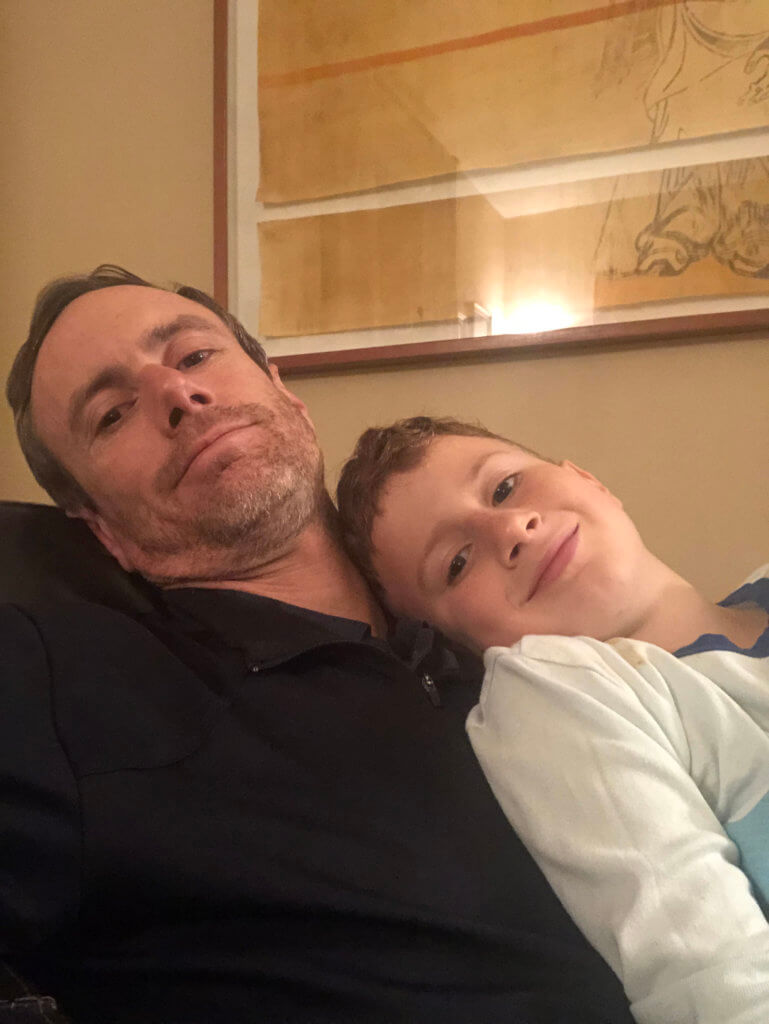 In fact, my son actually became my "why" for these two events. See, without having the goal of earning your bolts, doing a Heavy and a Tough seems kinda silly. In fact, when I told people I was only doing the Heavy and Tough, it often was met with looks of confusion. But, I wanted to do it. I wanted to push myself. Would I actually show up and put out, even if I didn't get the chance to earn my bolts.
So, I asked my son if I could borrow one of his patches (he loves sharks). I put it in my bag and looked at it every time we had a break.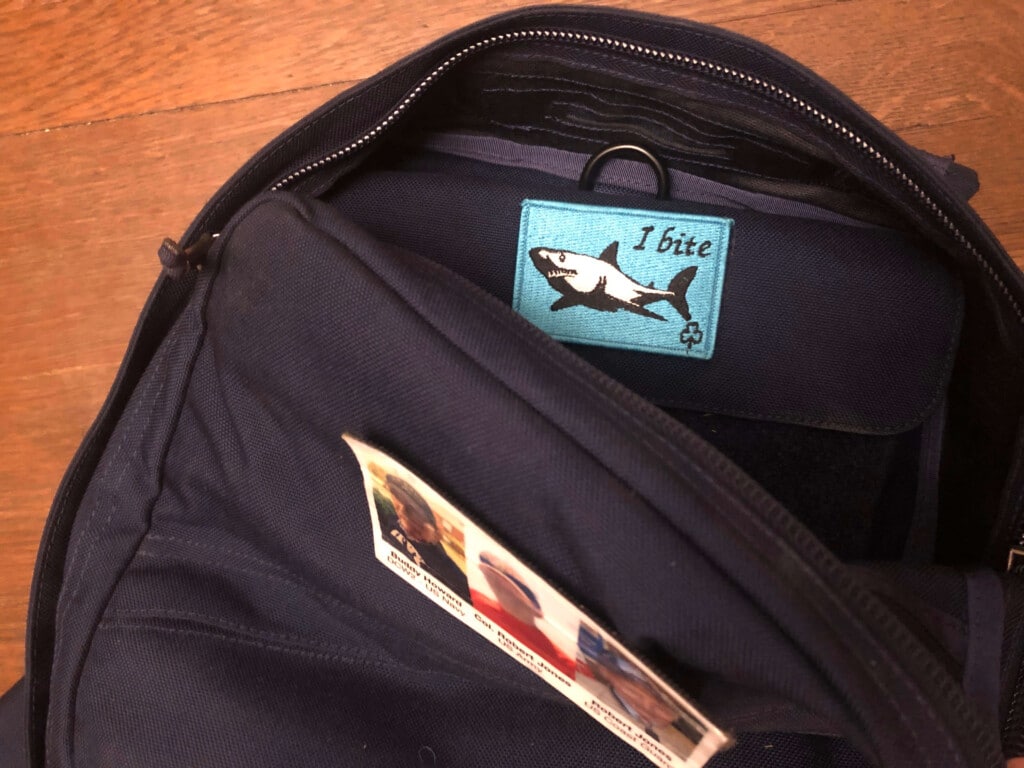 See, my son, my family, is worth more than any patch or accomplishment I could ever achieve. In fact, they are my greatest achievement. This event and not being able to complete the HTL was such a healthy reminder to me of what is of far greater importance.
So, after the Tough ended, I met my wife, we grabbed some breakfast and drove home to my family. We went down to the river at 4 PM and I had the honor of taking part in my son's baptism.
It could not have been a better weekend.
Sustain: Family first.
Improve: N/A
Final Thoughts
AARs are tricky. There are so many things that I wish I could capture or even remember. So much left unsaid.
I want to thank Cadre Belman and Cadre Brad. Hands down, two of the best cadre I've ever experienced. Not only were you "very fair" but I appreciate how approachable you were and how you shared so much with us. I can't wait to do another event with you guys.
I guess I will end with my teams, especially the HTL crew. You all were so amazing. I would have loved to be there at the finish of the Light with you, but I am honored to have labored with you for the Heavy and the Tough. Enjoy those bolts, you all earned them.
Got any questions? Sound off in the comments below.