I finally got my first GR2, a 40L Coyote Brown beauty. To break her in, I'm loading her up for a 9-day trip. I'm posting here to show you how I packed it out and to demonstrate how much stuff this puppy can hold.
Situation
The family is heading off on a 7-night cruise to the Caribbean. As I am packing, it is snowing 3-5 inches in my yard. We're departing from Cape Canaveral where the temps are in the 50's. For the cruise, I will need to wear a suit at least 2 nights. I will need "nice" clothes for the other evenings. I'll need shorts and t's for daytime, and I'd like to hit the onboard gym a few times, so I'll need to account for that. For me, that looks like this: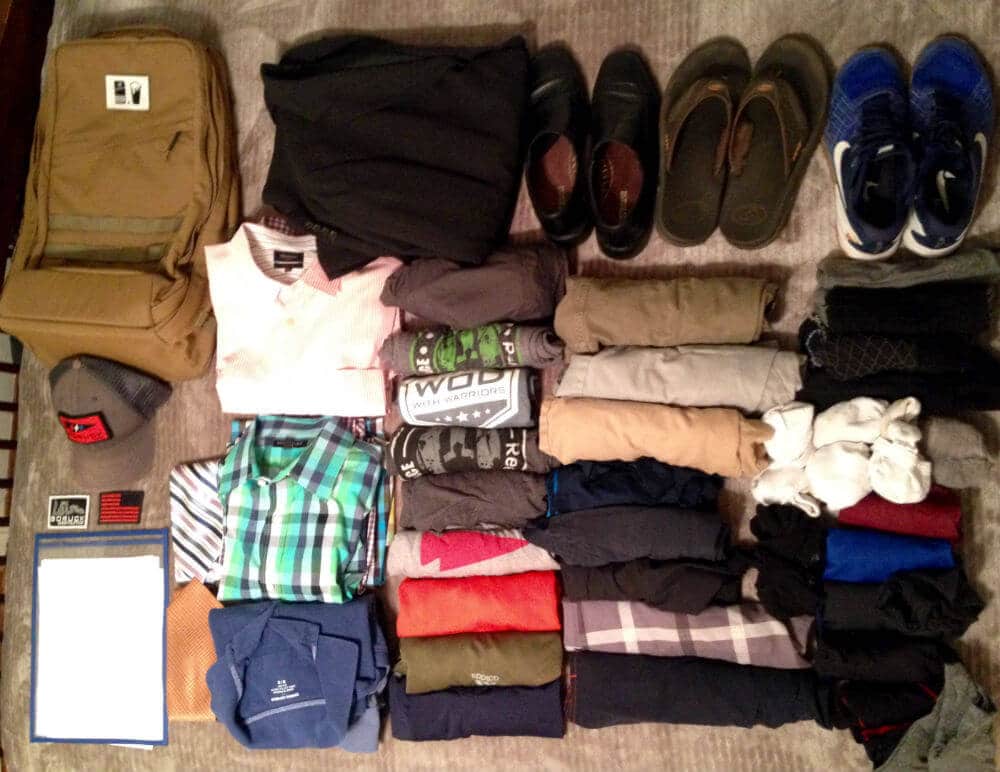 As one person noted, that picture makes the GR2 look like a Rucker.
For the trip, I loaded up with:
3 Polos
4 "nice" shirts
2 dress shirts
1 suit
9 t-shirts
8 pairs of shorts
2 ties
A bunch of socks and underwear
Electric shaver, deodorant, contact solution, and glasses
Travel docs
Hat and cool patches
Front Section
The GR2 has 2 main sections. The front section has 4 zippered pockets to hold stuff.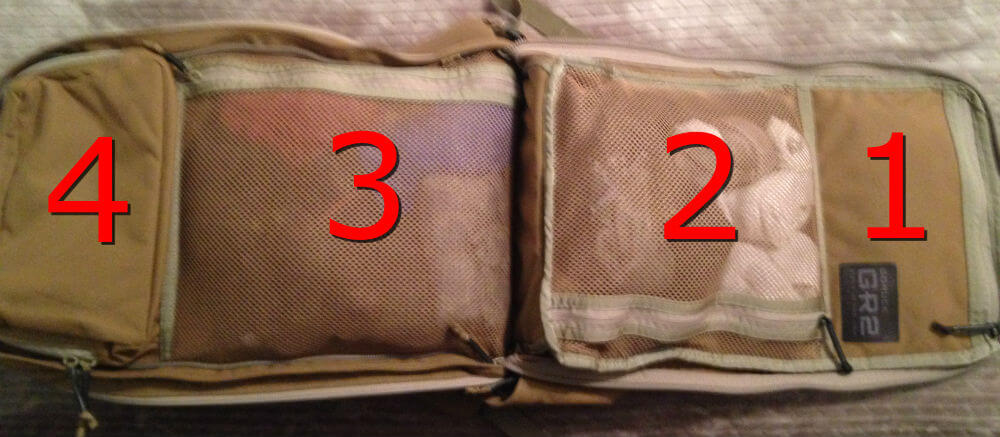 I began by placing my ties, flat, in pocket 1.
Next, I placed all my polos, rolled up, in pocket 2.
Pocket 3 was for my underwear.
Pocket 4 was for all my bathroom gear.
Once all that was in, I laid my nice shirt in between and zipped it up.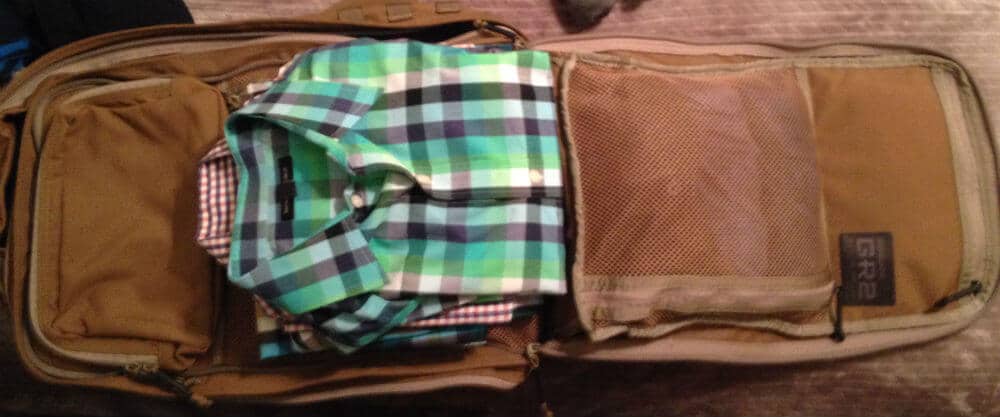 Back Section
In pocket 1 I stuffed all my socks.
Pocket 2 held all my shirts rolled up.
In the main compartment of this section, I laid my suit, dress shirts, and rolled up shorts.

Laptop Compartment
Here, I placed all my travel docs (when fully loaded, it is much easier to get in and out of that as opposed to front pocket).
Did it fit?
Well, almost. Everything fit except my shoes. I was wearing one pair, but the other two were relegated to my daughter's suitcase.
The Best Part
What is great about this setup is that when we got on the boat, I took out the suit and dress shirt to hang up. Everything else stayed exactly where it was. And this is where the GR2 shines. Whenever I needed something, I just pulled the ruck out of the closet, laid it on the bed, flipped it open flat, and grabbed what I needed. No digging through a suitcase trying to find what I needed. Everything was in place, nice and orderly.
So, there's my loadout for a trip that required too many clothes. I'm sure I could have done a better job of planning and maybe even gotten a pair of shoes in there. But, overall, I loved my first outing with my GR2.