Of all the gear that GORUCK has in the pipeline, the rainjacket was the one I was most excited about. Currently, I have a cheap ($100) NorthFace shell that I use as a rain jacket and as my GORUCK Event shell to keep in heat at cold events.
I've held off buying a replacement for my NorthFace shell to see what GORUCK would finally release.
Today, the American Waterproof Jacket was released and, yes, it is a lovely jacket (though I had seen it plenty in GORUCK videos and pics while it was in development).
Price
Let's get this out of the way. The jacket is crazy expensive, even by GORUCK standards. The retail price is $495.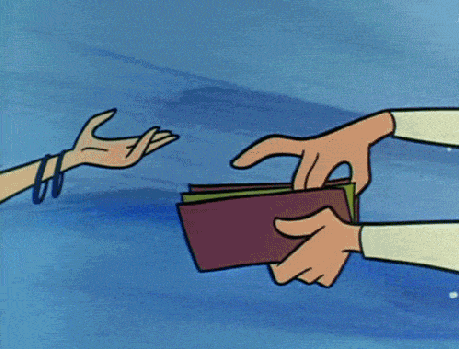 The "pre-order" price of $345 is better, but still pretty rich.
Over the last few months, as I've thought about the jacket, I had mentally priced it at $250 and spent months convincing myself that if it dropped at that price, I'd pull the trigger.
At $345, I just don't think I can commit. At $495 I know that I absolutely can't commit.
As I often do with GORUCK prices, I also run the numbers with Earned Service Discount (which I don't qualify for) to see what it will price as for those who have the discount. That's $258.75 for presale and $371.25 when it flips to retail.
If I had ESD, I'd probably grab the presale. As mentioned above, over that feels like too much.
Style & Stuff
It looks great. No question there. Love the style. Rule #1 all day.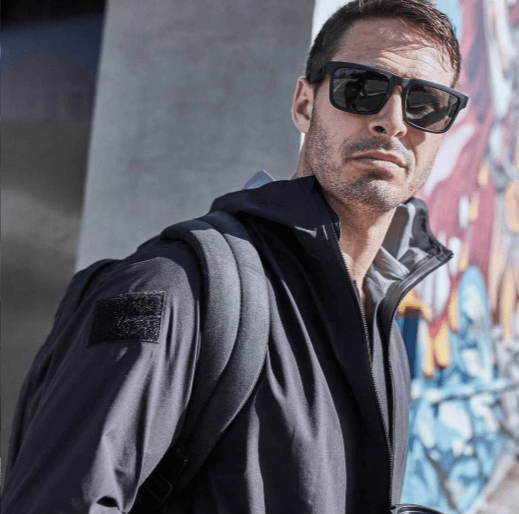 Front pockets have waterproof zippers and the drawcord for the hood is "hidden" which gives it a clean look and, I suppose, good functionality.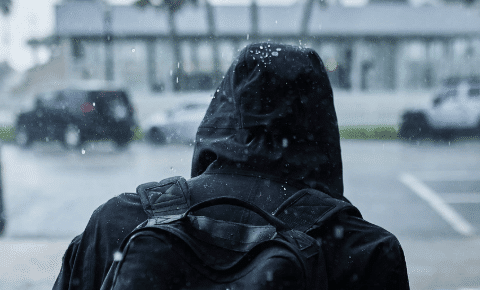 The interior zipper pocket also has a waterproof zipper and a splash of America, which is a nice addition.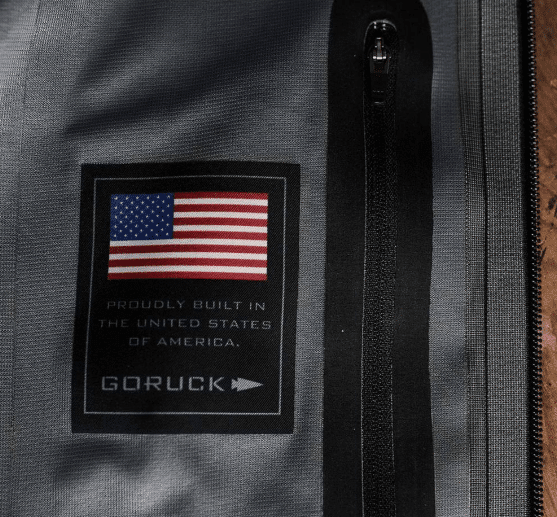 The "map" pockets are not something I would probably use, so not sure what to think of those.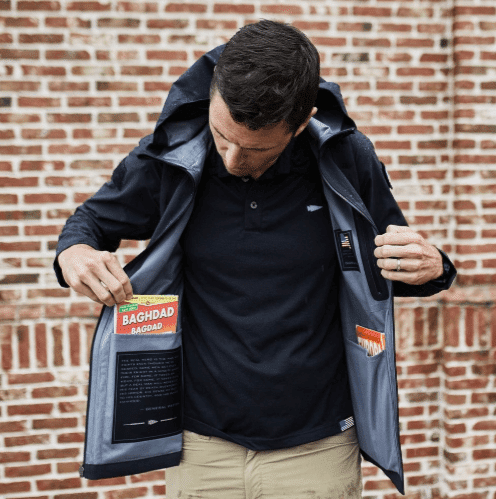 I like that there is the option for slick or with patch panels. Personally, if I were grabbing this, I'd go slick. I love patches, but having not served in the military I feel like sleeve patches are a little too tacti-cool for me to pull off (said the guy with a tac-hat and backpack with a patch on it).
And, now, the Patton quote.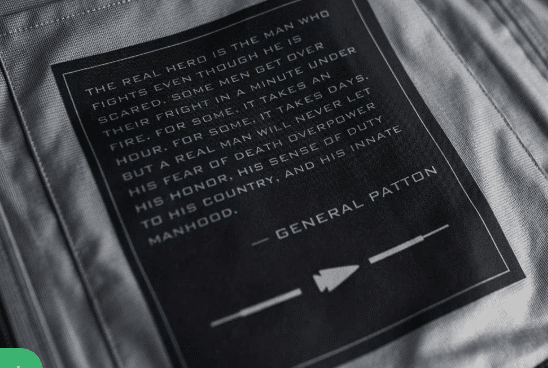 This is a fascinating addition. While, yes, it is a pretty cool quote, I'm not sure it is THE quote that I'd want to read every time I put on the jacket. I think it would be fascinating to know what the shortlist of quotes were that GORUCK was considering.
I think, honestly, I'd be happier to not have any quote there at all.
Final Thoughts
Look, high prices are par-for-the-course with GORUCK now. I get that (and so should you). The quality of the product and the SCARS guarantee usually make the investment worthwhile. I don't mind the high price of my Simple Pants or my Halfzip because I wear them all the time and they are great. Same with my MACV-1 Rucking Boots.
But, $500 for a jacket that won't get daily wear is just too much for me. I guess my hope will hold out to next XiJ… maybe it will get to the $260 range and I can finally pick one up. Till then, for those who have the cash monies, let us know how it is… I guess I'm heading to REI this weekend to get a new NorthFace shell 🙁
And, a quick update after posting
Jason is always great about interacting with the community online. He's already responded to several comments on this reddit thread.
I think a helpful response was that GORUCK is clearly going for the premium market on this. Jason said, "From the outset it was best in class or nothing. And it's not nothing anymore."
In addition, Jason noted that this current price is +/- break even. They have 500 units to sell and that's it for this year. He belives that once in the market, word of mouth will sell if from there (and, the price might go up).
For me, and this is what I said to Jason, if I were to buy this jacket it would be the most expensive piece of clothing I've ever purchased. That title probably shouldn't go to a rain jacket, as much as I may want it. I guess I'm just not the target audience on this one one.