GORUCK has been releasing a lot of shoes the past few months. This is a quick review of the entire GORUCK Footwear lineup. While not an "in depth" review, the goal is to simply share my thoughts on each of the current lineup.
GORUCK Footwear Lineup Video Review
GORUCK MACV2 Rucking Boot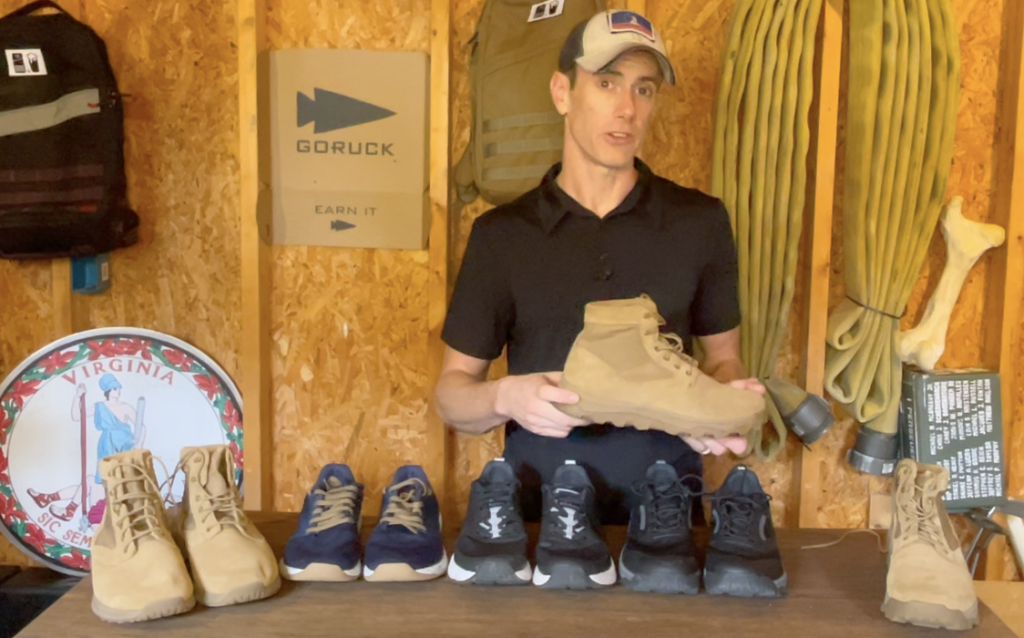 The MACV-2 is an aggressive upgrade to the MACV-1 Rucking Boot. We have a more in-depth review here. That said, I love this boot for anything off road. It handles trails, dirt, gravel, and mud like a champ. It is light weight and feels great on the foot. Perfect for off-road rucking. Check out the GORUCK MACV-2 Rucking Boot here.
GORUCK Mackall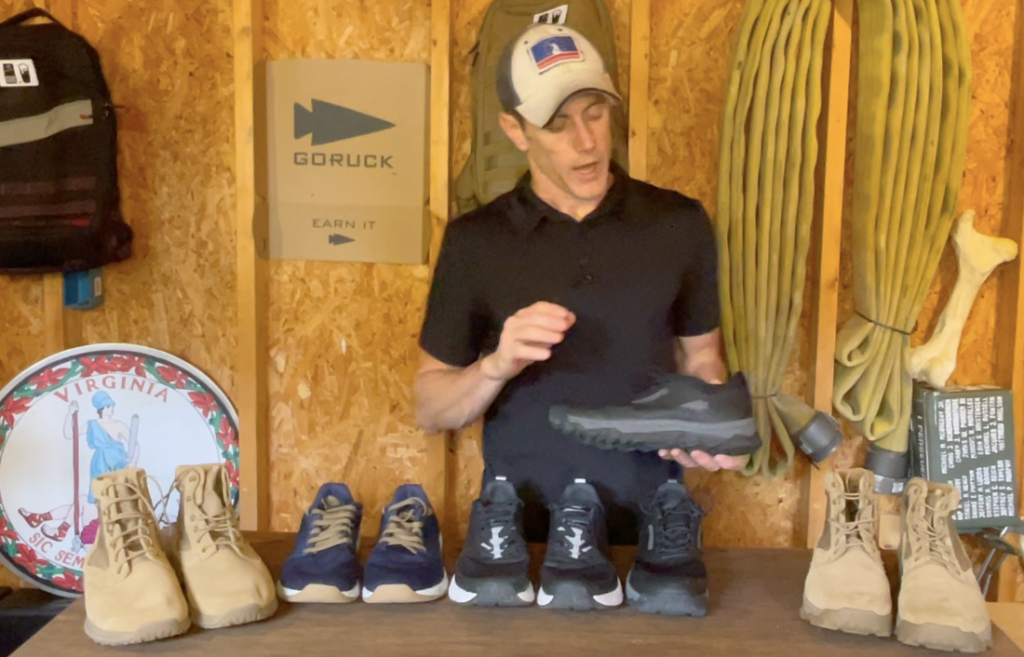 The GORUCK Mackall is the offspring of the MACV-2 and the GORUCK Rough Runner. With an aggressive tread pattern and the comfort of a running shoe, the Mackall is the perfect shoe for off road rucking. If you don't like boots, but want a shoe for the trails, this is the one. While not my ideal "trail runner" it is a perfect trail rucker! Check out the GORUCK Mackall here.
GORUCK Rough Runner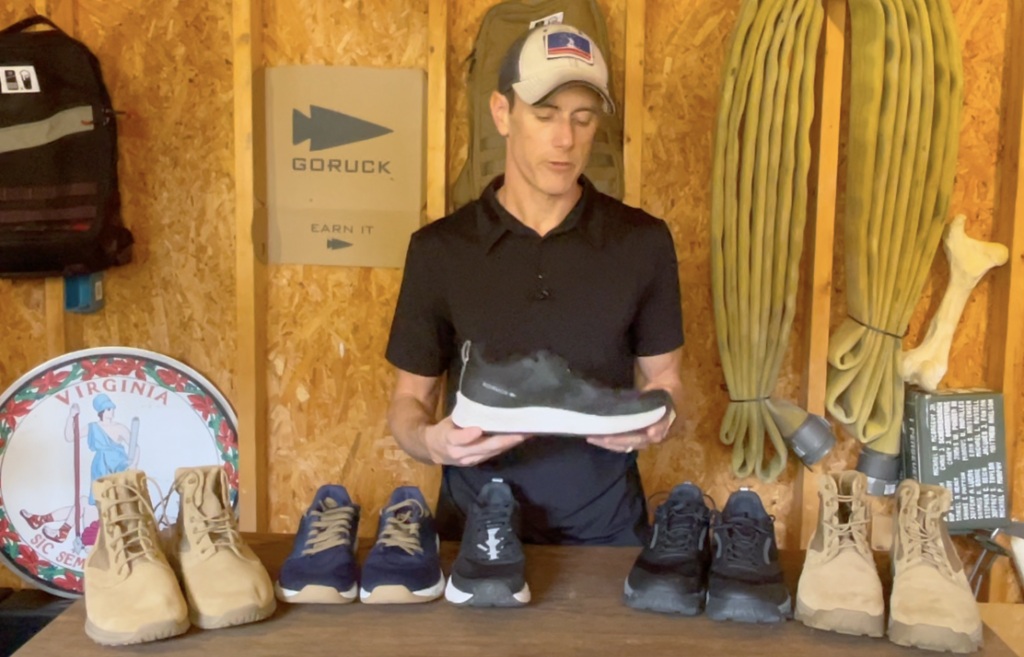 The furthest I've ever run is a 63-Mile Ultra Marathon. I did those in a pair or Brooks Adrenaline. After putting the Rough Runners through the paces (longest run was 11 miles of road and trail) I can say that I really love these shoes. We have a deeper review here, but if you want a great runner that isn't a giant marshmallow with laces, this is the one. Added bonus, they work in the gym if you need them in a pinch. Check out the GORUCK Rough Runners here.
GORUCK Ballistic Trainer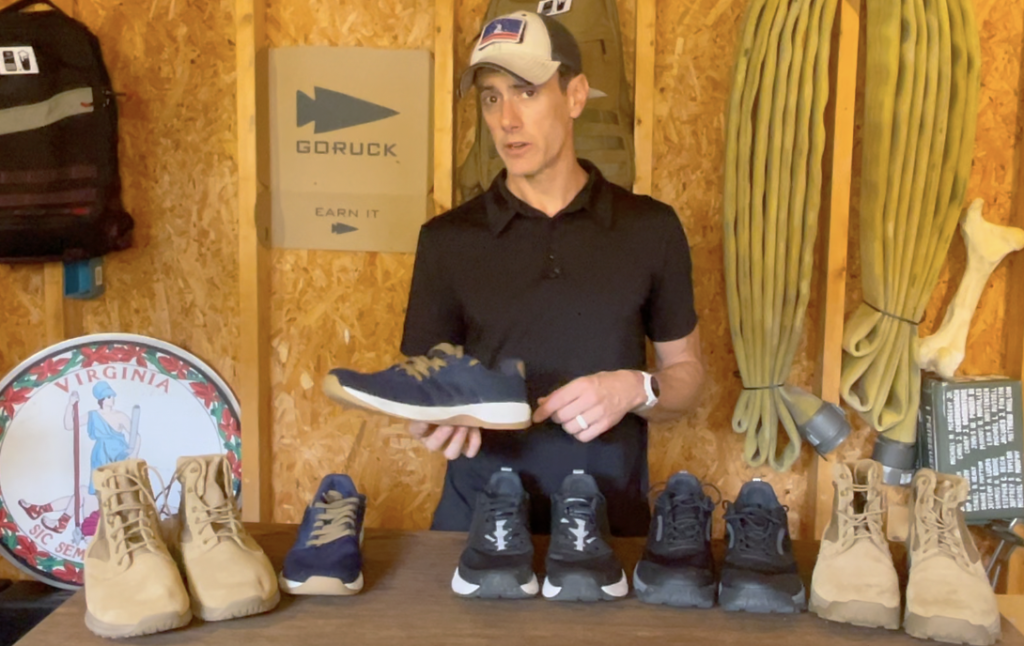 The GORUCK Ballistic Trainers are one of my most favorite things GORUCK has ever made. And, that's saying a lot. I'm a professional CrossFit coach, so I wear these all day, every day. I simply love them. Here's my long-term review of the GORUCK Ballistic Trainers. They are the perfect shoe for CrossFit, Sandbag Ruck and Training, and all things gym. Check out the GORUCK Ballistic Trainers here.
GORUCK MACV1 High Speed Rucking Boot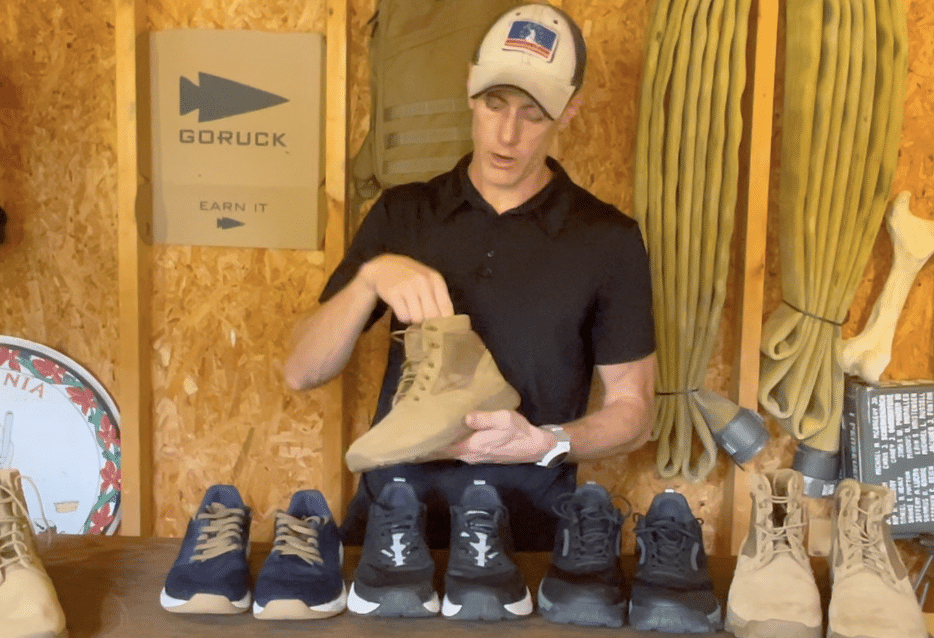 Take a boot and make it feel like a sneaker. Done and done. Seriously, the MACV-1 High Speed rucking boots blew my mind when I put them on. They do NOT feel like a boot. Unbelievably comfortable out of the box, light, and read to ruck… or run. If you want or need light boots that feel amazing, these be them. Check out the GORUCK MACV-1 High Speed Rucking Boot here.