The GORUCK Sand Kettlebell is a versatile training tool for anyone looking to add some variety to their training.
Built using the wisdom gained from constructing one of the world's best sandbags (full GORUCK Sandbag review here), GORUCK has delivered a comfortable, durable, and useful sand kettlebell.
Full Sand Kettlebell Video Review
Sand Kettlebell Review
As with all things GORUCK, the sand kettlebell is built like a tank. Made of 1000d Cordura, it has double pass stitching at every seam and a reinforced ballistic bottom.
The handles have reinforced neoprene padding sewn into each of them, making for an amazingly comfortable grip. The handles are also Box X stitch for additional reinforcement.
The sand is contained in a double velcro top closure with additional zipper panel. This allows for a seamless top. While filling the Sand Kettlebell we weren't sure how 44# of sand was going to fit… but, it did.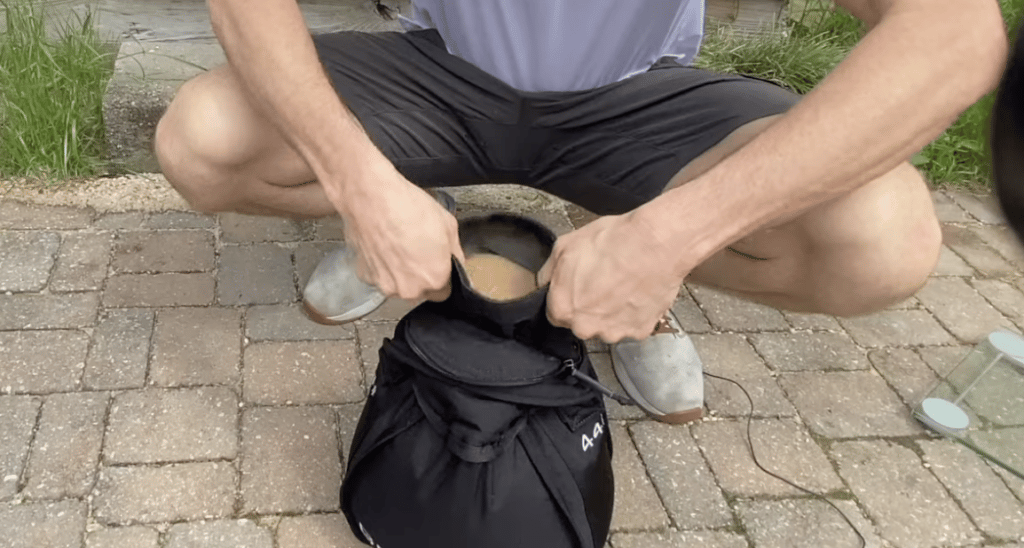 The Sand Kettlebell is available in 13lb, 18lb, 26lb, 35lb, 44lb, and 55lb.
I would note that when considering the larger sizes, they can get considerably large. The picture below is the 44lb kettlebell beside a 62lb kettlebell. While not a make-or-break issue, it is just something to consider.
Of course, the Sand Kettlebell comes with GORUCK's Scars Lifetime Guarantee. So, if it ever falls apart, they'll fix or replace it for free.
The price range at the time of this post is $39-$59, which makes it WAY more affordable than a traditional kettlebell.
Sand Kettlebell Review Verdict
The Sand Kettlebell is a great piece of gear. You can use it for a wide variety of movements and training scenarios. At the current price, it is a solid addition to any home gym or person looking to have some additional tools for training.
---
Got any questions or comments about the GORUCK Sand Kettlebell? Sound off in the comments below.
---