My dad is a koozie hoarder. He's got them in the car, in the boat, in his golf bag, in his coolers, in his beach chairs, and about 50 in his pantry. You will never find that man without a koozie.
Needless to say, koozies have been a part of my life since childhood.
A few weeks ago Brett over at TactCan sent me one of their fancy TactCan koozies and, let me say, it is pretty great.
To begin with, a koozie's most important job is to keep my beer cold. The TactCan koozie did that. So, check. It works.
The second job of a koozie is to comply with "Rule #1" which is "always look cool." Here, the TactCan koozie does a great job because: patches.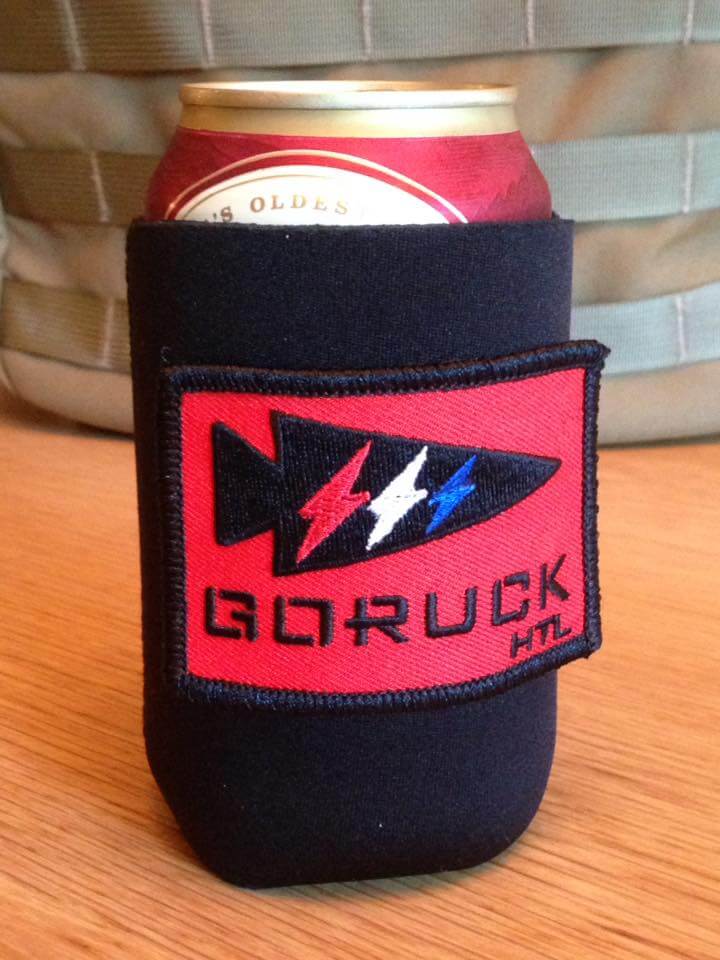 Yup, if wearing a patch on your hat and ruck was not enough, you can now go out in public with 3 patches.
But, seriously, I enjoyed slapping my patches on the koozie and being able to change them out whenever I felt like it. It was fun.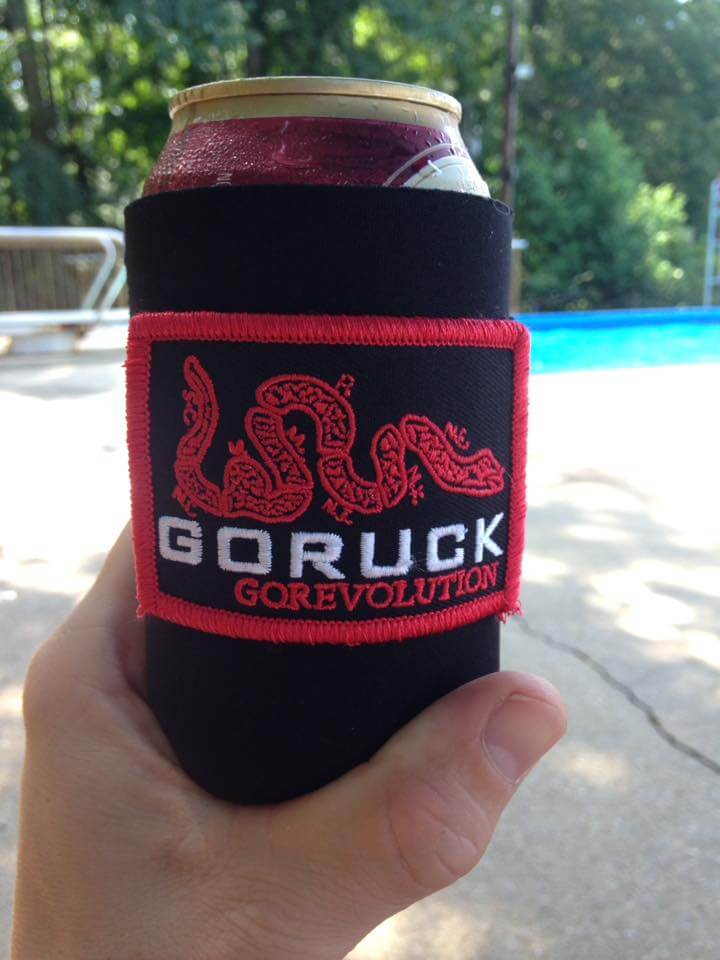 Now, the TactCan koozie ups its game even more by adding some webbing on the back. To be honest, I haven't needed to put anything back here yet. But, if you take a look at the picture in the header, you can get lots of good ideas and I can see how this could be useful.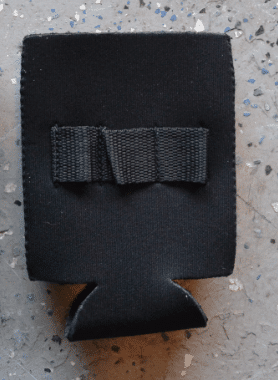 The TactCan koozie will set you back $12 (UPDATE 3/20/18 – Looks like the price has dropped to $8.99, which is a great deal), which is 3x what I paid for my overpriced GORUCK koozie. So, as far as koozies go, it is pretty spendy. But, it is pretty freakin sweet. Since getting it, it has been my go-to koozie and I bring my GORUCK koozies for all my forgetful friends.
My two cents: TactCan makes a great gift for any weirdo in your life. I would probably have a hard time buying it for myself (because I'm cheap) but I would be super psyched if my wife surprised me with it as a gift.
If you're cheap like me, just drop a hint to someone in your life by sending them a link to this article with a note that say, "Hey, this looks pretty cool. You should buy me one." Otherwise, get out your own wallet and grab one today.