Christopher Goad, better known as "Bomber" or "Bomber Bash," is the Community Manager at GORUCK. Before that, he was one of the most beloved GRT on the Tough Page during which time he set the gold standard for what is considered funny. We have all been falling short of that standard ever since.
Here we ask Bomber 10 questions and he is kind enough to answer them.
Hope y'all enjoy.
Before you were the GORUCK Community Manager, you were a GRT like the rest of us. What was your first event and what made you sign up it?
My first event was Class 294 in NOLA October 2012. I had become a fat mess and decided to sign up for a Tough Mudder. I saw a GORUCK video on their site back when there were flame patches and I signed up.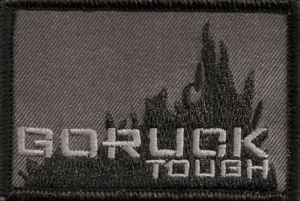 It reminded me of being a Marine and I wanted to see if I could hump heavy things again. After, I said, "this is stupid." A few days later I signed up for my second event in Shreveport. I am still fat.
For those who have taken the time to internet stalk you, it looks like you've lived a pretty interesting life pre-GORUCK. Can you give us a "brief history of Christopher Goad"?
I am from Shreveport Louisiana, I was a Marine, store manager at Bath & Body Works, Construction Expediter, Barber, and oil field trash. I have worked for GRHQ for 2 years. I have 2 kids, son-in-law, 3 dogs. I do not watch sports, I would rather be outside. I hate mayo, mushrooms, and helping Mortar Platoon hump their tubes, plates, and I was an 0351 in WPNS Co.
Prior to working for GORUCK, you were an active member of the Tough Page. To this day, your video posts are the funniest things ever posted in that group. No matter how many times I watch them (and it is a lot), I can't help but laugh and smile (here's one of my favorites). Do you think that being an employee of GORUCK has changed how you interact online with the other GRT?
Yes, due to the community expanding it has allowed a greater percentage of unfunny people into the group that do not get humor. I do love the GORUCK Community and I love helping folks form Ruck Clubs. Even the unfunny folks. (Again some GRTs will not get the first part of my reply is a joke will email GRHQ and say I am mean.)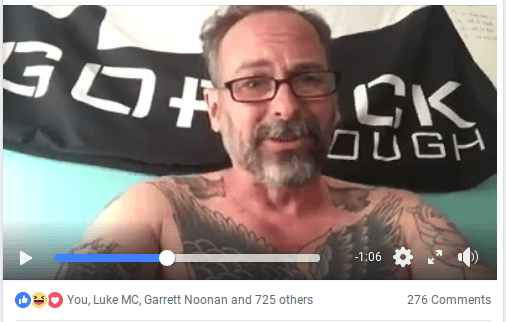 By my estimation, 43% of your job is deleting posts on the Tough Page. So, what do you do with the other 67% of your time?
Watching cat videos on YouTube with Lee. Even during The GORUCK Show, we are watching them.
Related to the above, what are the top 5 most annoying posts on the Tough Page (in order of hatred with #1 being the worst)?
No, Ryan, I am not giving anyone a list to post with and tag me.
I recently read a post on your personal site about all the cool things you're doing in Jacksonville these days. Can you share a couple things that you've been enjoying down there when you're not on the job?
Falling off my surfboard, skateboard, and MTB. Craft beer, sharks tooth hunting, my pups, and checking out the local parks and beaches. I may Ruck about here and there with a GORUCK Ruck.
Speaking of being on the job… how did you end up working for HQ?
In 2016 I text Jason 342,879 times and he finally scheduled an interview in July of 2016, where I was locked in a room with Jason, Emily, and Andy. They made me cry and I asked Jason and Emily to leave. Andy and I drank a lot of beer and he felt bad about me crying and they hired me. (I am blessed to be the Community Manager except on Wednesdays)
I am very thankful that they chose me to be the liaison to the GRTs. Even though they refused to give me the title I asked for: "Bomber of the House Goad, the First of His Name, The Craft Beer Lover, King of the Mortars, Teufel Hunden of WPNS Co, King of Machine-gun Platoon, Bomber that makes the Great Grass Grow Green, Protector of the GRTs, Marine Sergeant of the Seven Kingdoms, Breaker of Humvees and Anti-tank Assaultman of WPNS Co. Dragons".
I want your Jeep. That's not so much a question, but rather a fact. That said, what is the best adventure you've taken in that bad boy?
Man, a few folks have already called dibs on Betty. I have taken a few trips locally and some money one back home in Louisiana. Any adventure with the doors off and friends.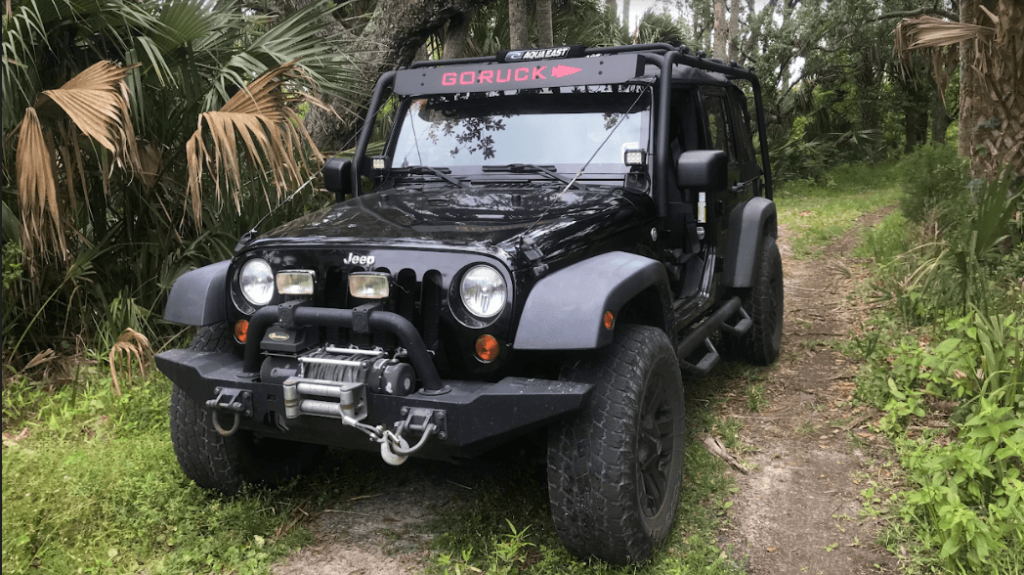 In your job, you meet a LOT of people. Can you talk a little bit about what you've seen in the GORUCK community that makes this collection of people so unique?
I have said this a lot. The best part of GRHQ is Monster, the best part of the community are the GRTs. It's the events. Sharing time suffering with folks brings you closer. I love the stories I have heard from Cadre about watching a Class really get together during the last few hours of an event and start working as a well-oiled machine. My favorite GORUCK event is the GRT Family Reunion. That says a lot about the community.
What secret project, products, or events are you most excited to see coming down the pipeline?
OPSEC man. I just can't say. I will say I am working on the team that is finalizing the GORUCK Coffee Press. So stoked about that and its been a long process. That is why Jason and Emily went to Columbia to hand select GORUCK coffee beans.
I did request to have a Ruck named after me the Bomber Ruck aka BR7. It would be similar to the GR3.5 similar to the GR1 26L. Marketing felt calling it "Bomber" was not a good choice. So it was scratched.
I am working directly with Jason on a line of GORUCK OD Green Fishing shirts as folks know I am DTF.
Bonus: What is the next event you're doing?
Star Course 50 Miler here in Jax Beach November of this year and a few FAD events because Cadre Machine is dreamy.
There you have it, folks. If you've got q's you want to ask Bomber, then show up to the Star Course in Jax. You'll have like 20 hours to ask him questions.