The GORUCK Bullet was already one of the best EDC bags on the market (our review). With the released of the 16L GORUCK Bullet (laptop) version, GORUCK has taken an EDC classic and made it a champion.
GORUCK 16L Bullet Laptop Ruck Video Review
GORUCK 16l Bullet (Laptop) Feature Highlights
While it has some other cool features we'll cover in a moment, the "big E" on the eye chart is the laptop compartment.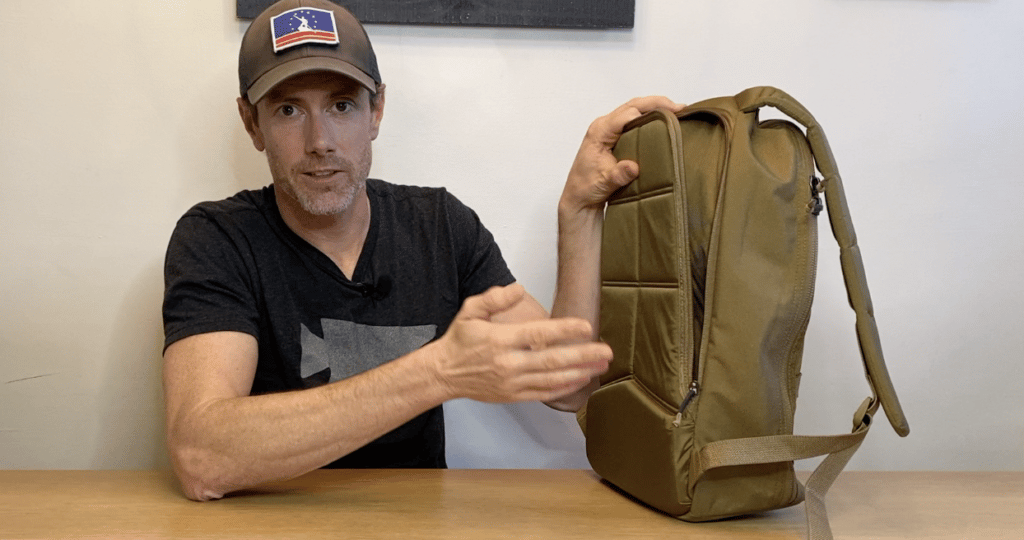 The million dollar question everyone has is, "will my laptop fit?"
Unfortunately, I can only test what I have. I can say that my 13″ Macbook Air and my 14.1″ Acer Chromebook both fit.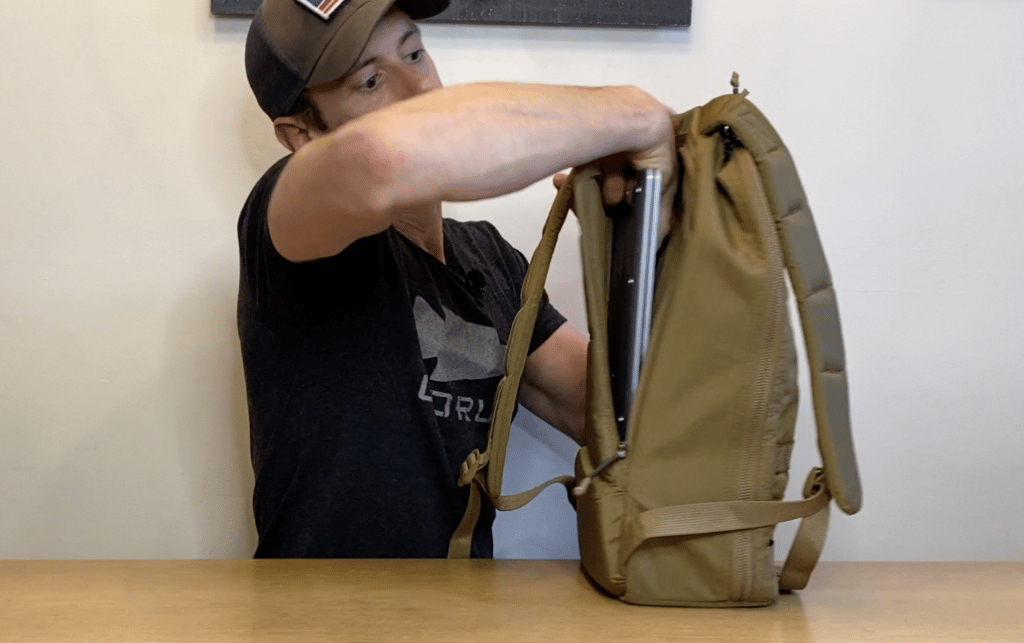 My 15.6″ Acer Chromebook, did not.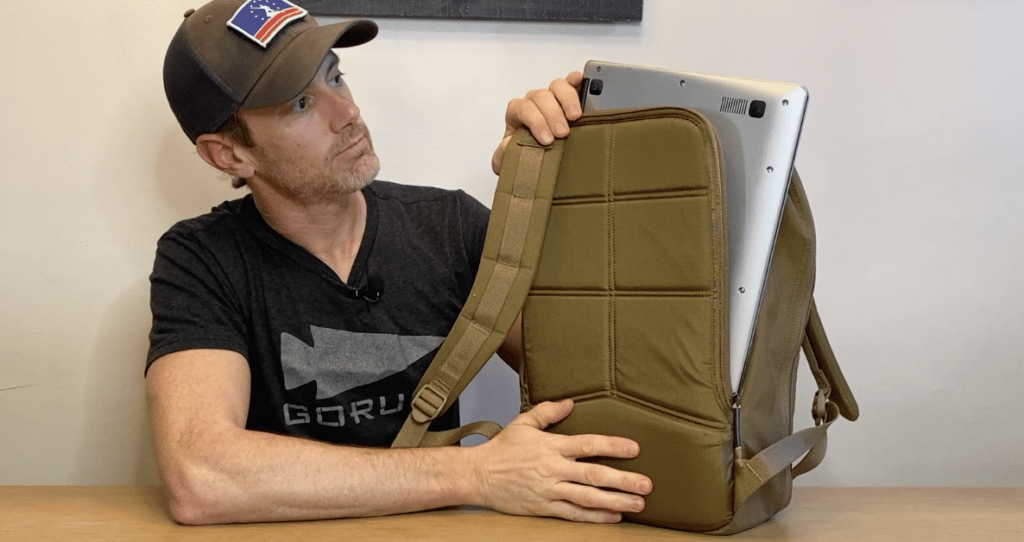 If your laptop does fit, you can rest assured that it will be protected as GORUCK gave this ruck one of the beefiest framsheets I've ever encountered. I'm sure some folks will find it far too stiff. You can remove the sheet, but reports on the interweb are that it is quite a task.
While the 16L Bullet Laptop has the same 210d Cordura found on the traditional Bullet Ruck (both on the back and underside of the straps), GORUCK has added lumbar support on this version. While I really enjoy the lumbar support on my GORUCK Rucker, I find it somewhat unnecessary on the Bullet. I could certainly live without it, but I don't mind that it is there.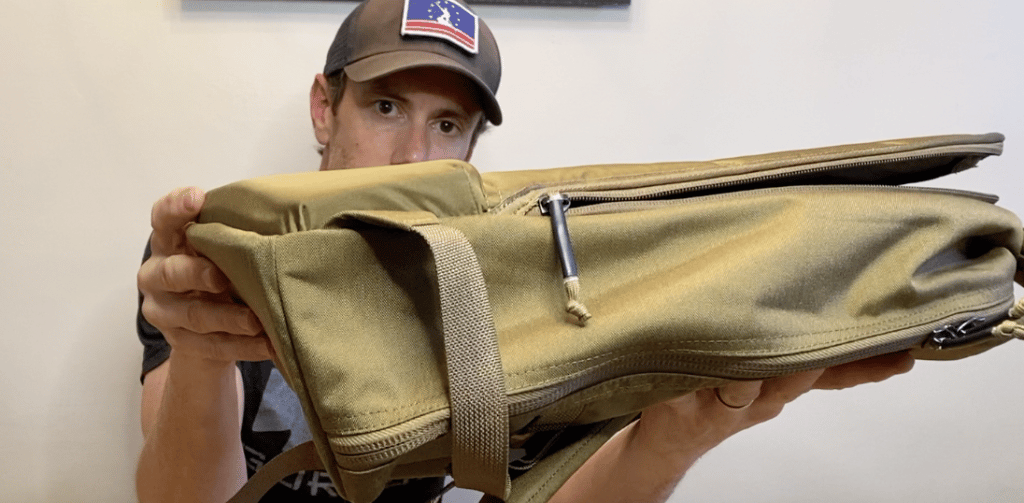 Outside the laptop compartment, framesheet, and lumbar support, the ruck is the spiting image of the 15L GORUCK Bullet.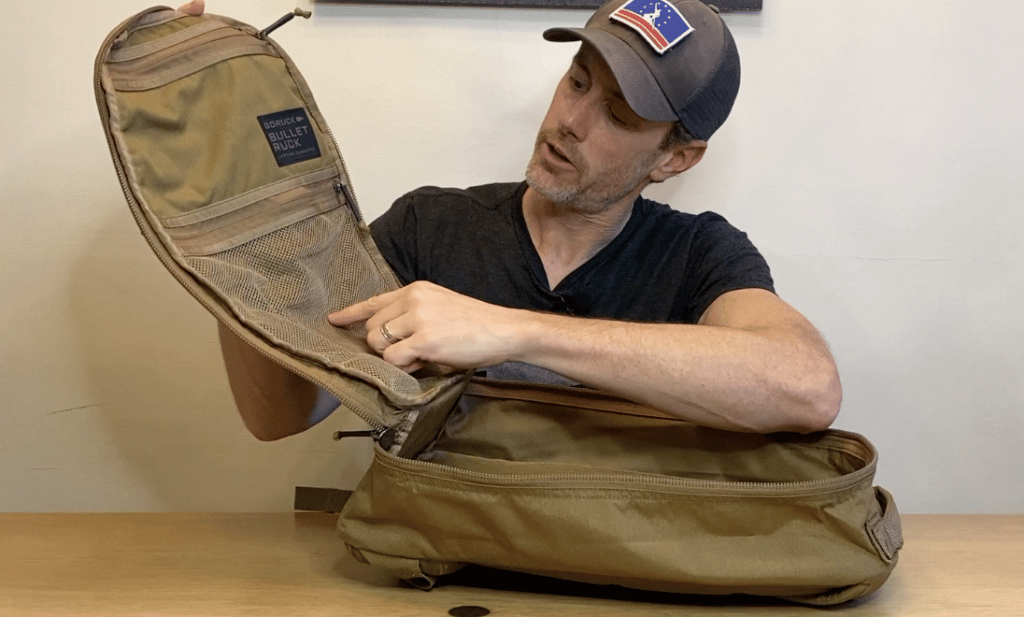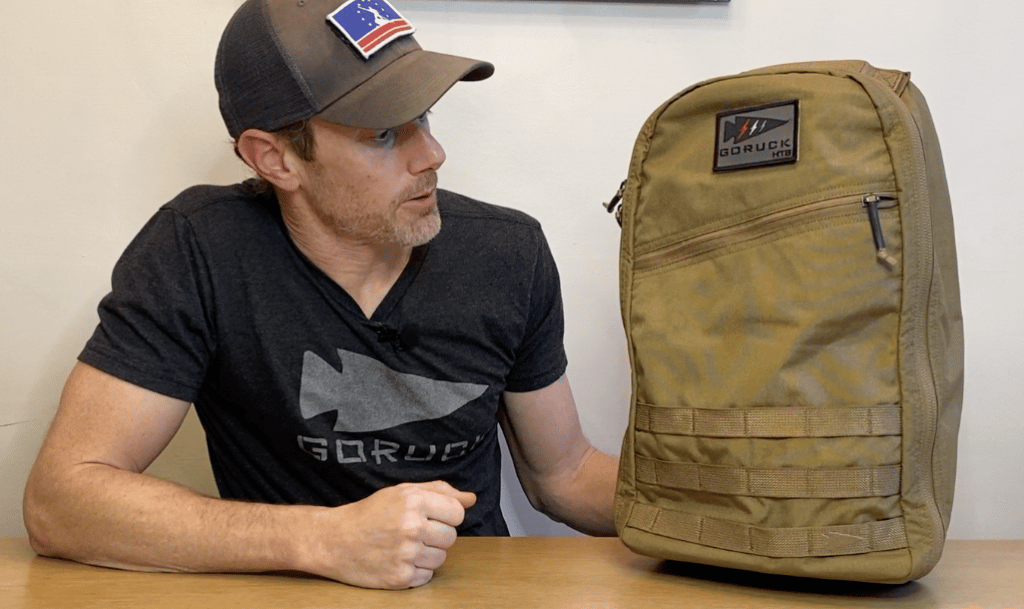 GORUCK 16L Bullet Laptop Ruck Review
I love this bag. The Bullet Ruck is one of my favorite EDC bags. The size is perfect for my books, notebooks, a bottle of water, headphones, and various pens and what not. It carries all that and has room to spare.
The addition of the laptop compartment, framesheet, and lumbar support make the 16l Bullet (laptop) a phenomenal bag and my current go-to carry for daily needs.
---
Got any question about the GORUCK 16l Bullet (Laptop) Ruck? Sound off in the comments below. Any, if you like our work, do us a favor and subscribe to our YouTube channel.
---