The good people at Fringe Sport have just released the hottest ruck weights I've ever seen and were kind enough to send us a set to look over and review.
Fringe Sport Bonehead Ruck Weight Video Review
Here is our video review of the Bonehead ruck weights.
Bonehead Ruck Weight Sizes
The ruck weights come in the standard 10#, 20#, 30#, and 45#.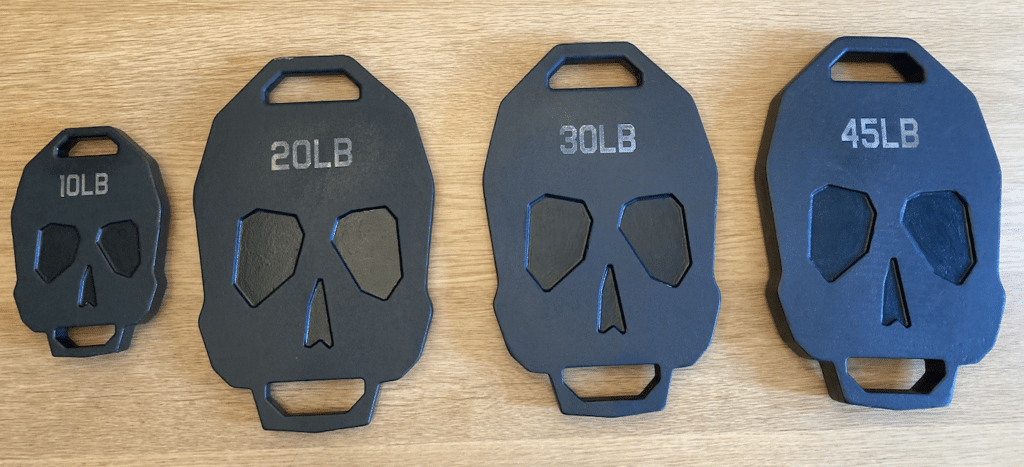 The 20#, 30#, and 45# are all the same size, with their thickness being the only difference.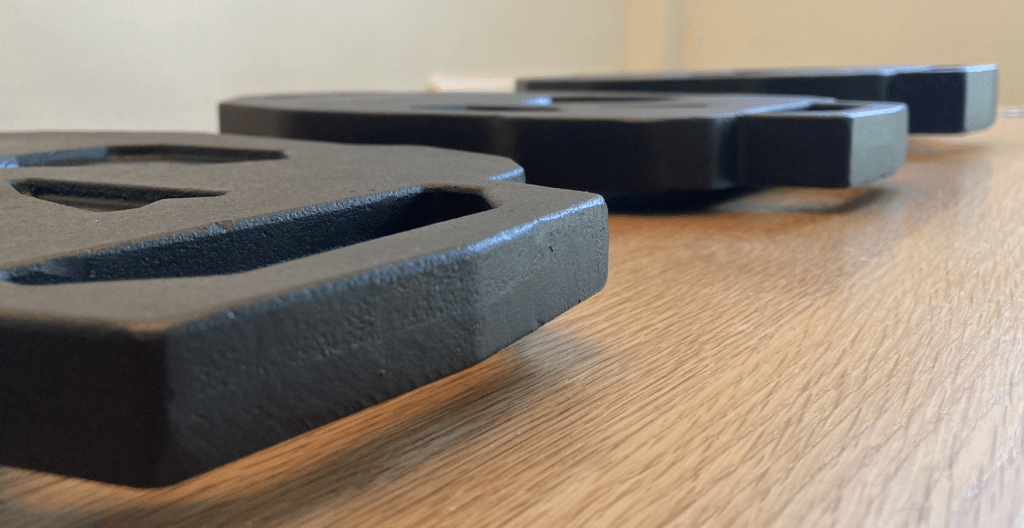 Comparing Ruck Weights
The main players in the Ruck Weight game are GORUCK, Titan, and Yes4All.
GORUCK weights come in a standard and long version. The long version is comparable to the Titan and Yes4All. GORUCK is the only company making the "standard" or "non-tall" ruck weight.
When it comes to the Fringe Sport Bonehead Ruck Weights, they are longer than the GORUCK standard plates and the Titan ruck weights.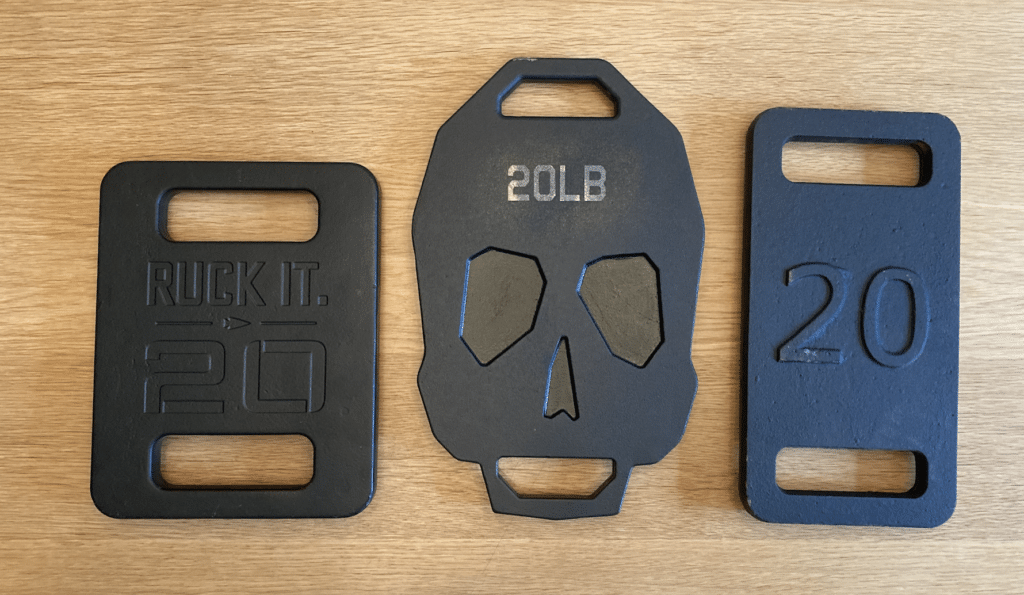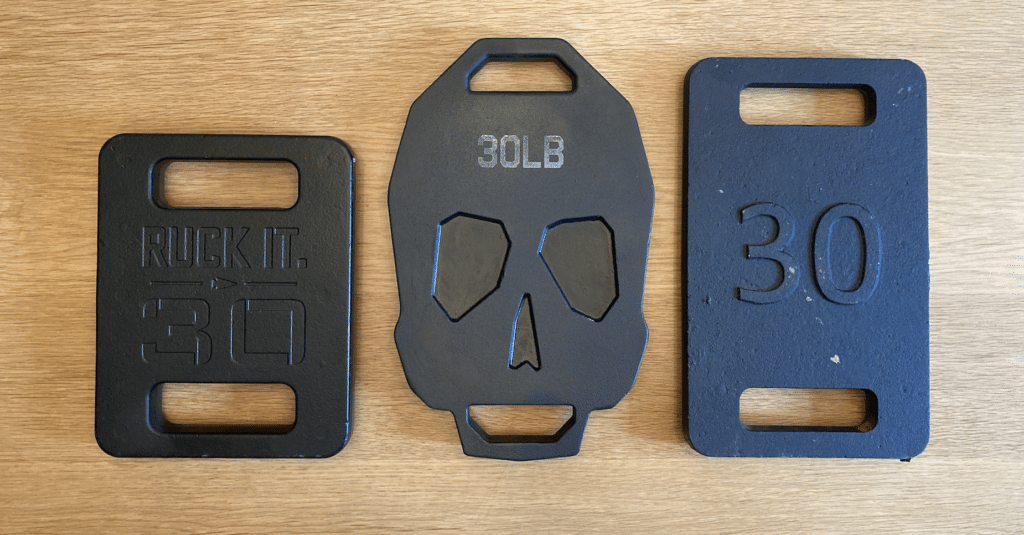 That said, they are 15″ long, which is the same length as the GORUCK 45# plate according to the GORUCK website.
Does the Fringe Sport Bonehead fit in my Ruck?
Short version:
Since the Bonehead Ruck Weights are the same length as the 45# ruck plate (15″), it stands to reason that the 20#, 30#, and 45# weights will fit perfectly in the plate pocket of the 25L Rucker 3.0. Unfortunately, I don't have a 25L to absolutely confirm.
I do, however, have a GR1 and confirm that it fits. However, just like with GORUCK standard plates, you'll need some cut up yoga blocks to help it fill out the space.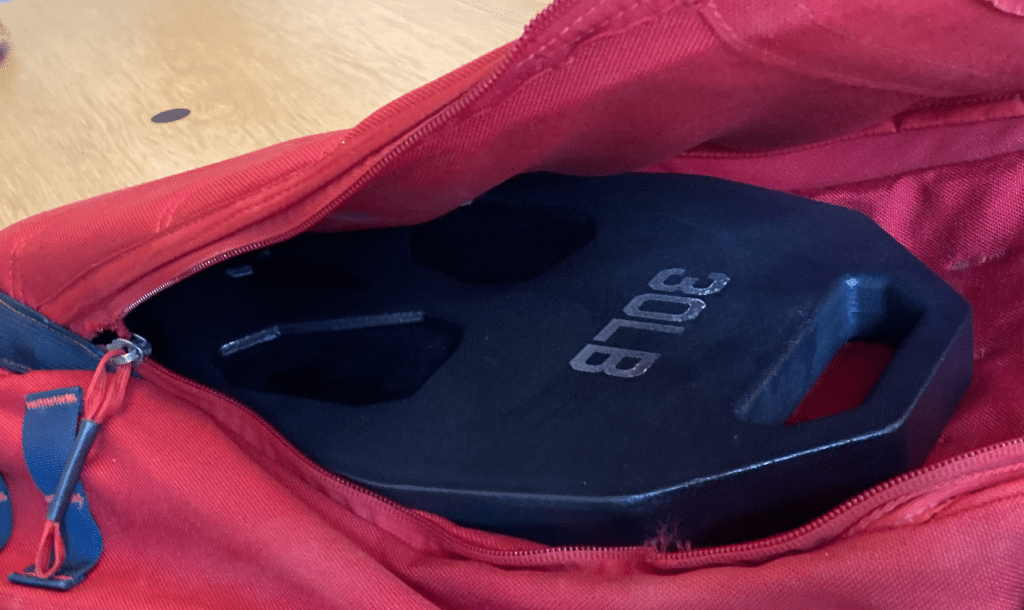 As for the 20L GORUCK Rucker 3.0 (which is the ruck I have and LOVE – See our full review), the Bonehead weights won't fit in the ruck pocket.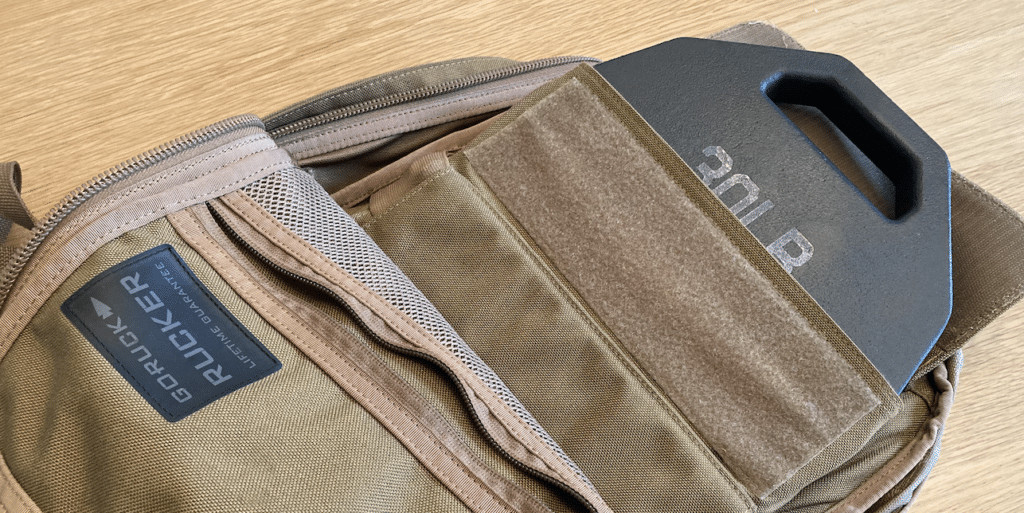 The will however fit in the elastic pocket.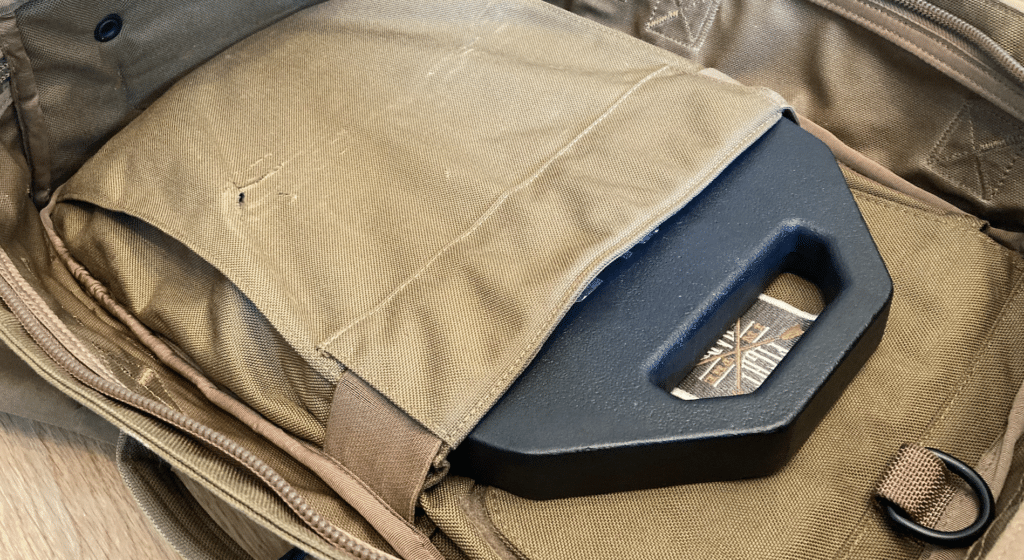 Three Reasons to Get the Bonehead Ruck Weights
First, if you need a ruck weight, there is no cooler ruck weight available. These things look FAN-FREAKIN-TASTIC!
Second, if you have a GR1 or Rucker 3.0 25L, these fit in your ruck. This is particularly helpful for you 25L Ruckers looking for a 20# and 30# plate that fits securely in the plate pocket.
Third, they are +/- $10 cheaper than GORUCK plates and Fringe has free shipping.
Seriously, if you're in the market for some ruck weights, these things are bad to the… yeah, you see it coming… bone. Go grab the Bonehead Ruck Weight now.
Got comments or questions?
If you have any comments or questions, drop them in the comment section below.