My two cents? No.
Sure, GORUCK is slapping handles every which way on rucks these days. The Rucker now has a bottom handle. The GR1's that were offered in the workshop had side handle options. And, of course, there are plenty of sites that sell ruck handles that you can buy and attache via the molle.
The problem is, you really don't need it.
The trick to overhead holds.
1. Bring the straps together.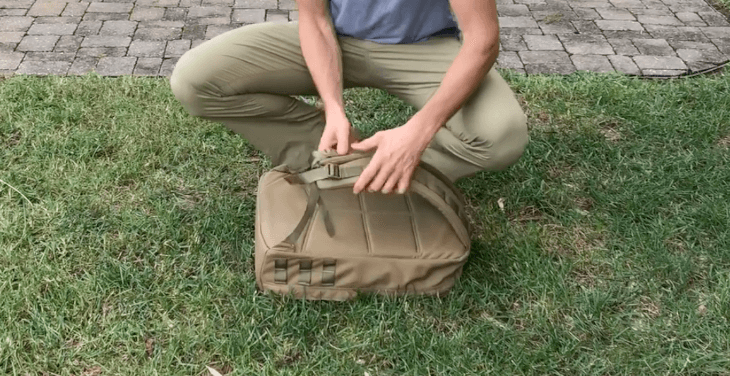 2. Slide your thumb through the straps.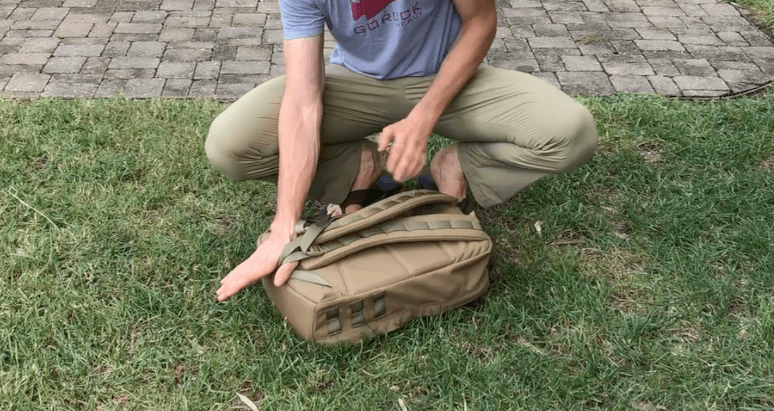 3. Throw the ruck overhead, letting it rest on your hand's webbing.
4. If you think I'm wrong, head over to GOURCK and pick up a new Rucker with a bottom handle.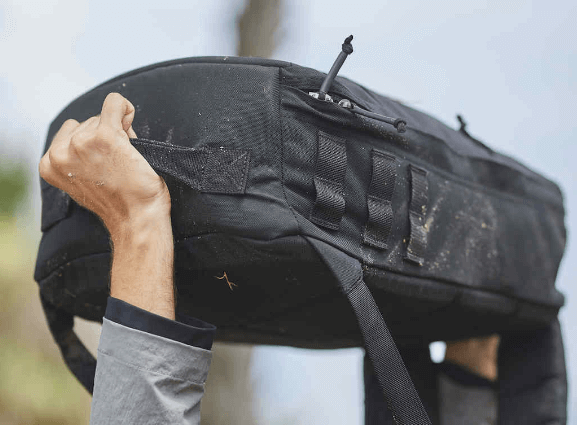 Ok, that's my two cents. If you think I'm wrong and you want handles all over your ruck, make your case in the comments below.