The GORUCK Christmas in July sale 2019 is live and here's what we have in store at the moment.
MACV-1s and Rucks
This is the lowest price we've ever seen for the MACV-1 Rucking Boots and a great deal if you've managed to wait this long. As for Rucks, there are a number of GR1 colors and sizes for sale at $275 and the 20L Ruckers are down to $175. Sadly missing from the sale is the 25L Rucker and the GR2.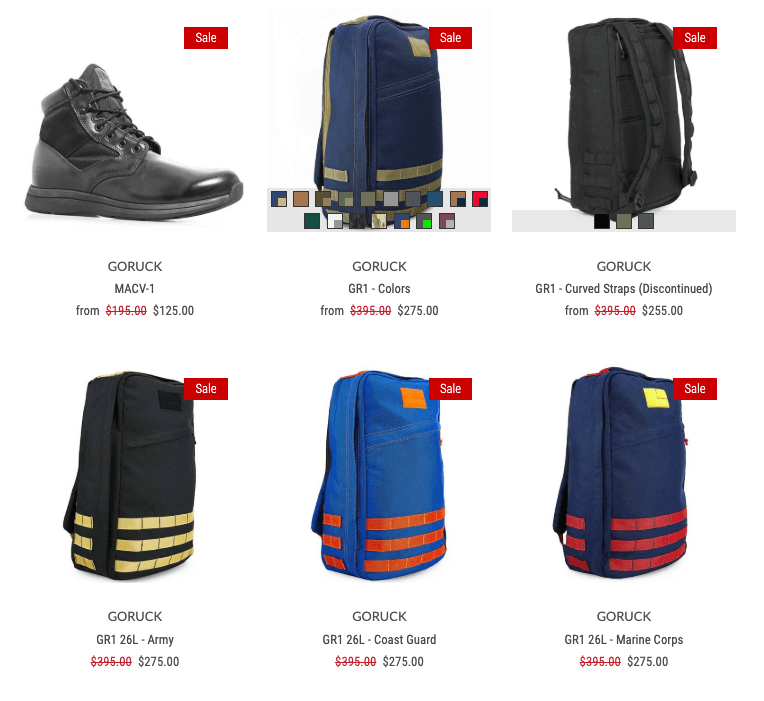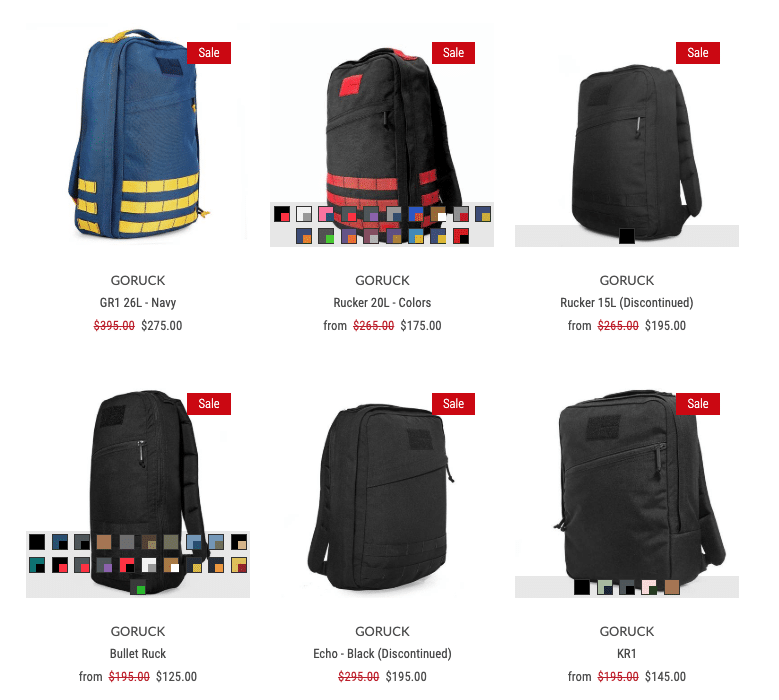 Bundles
Some nice training, travel, and rucking bundles.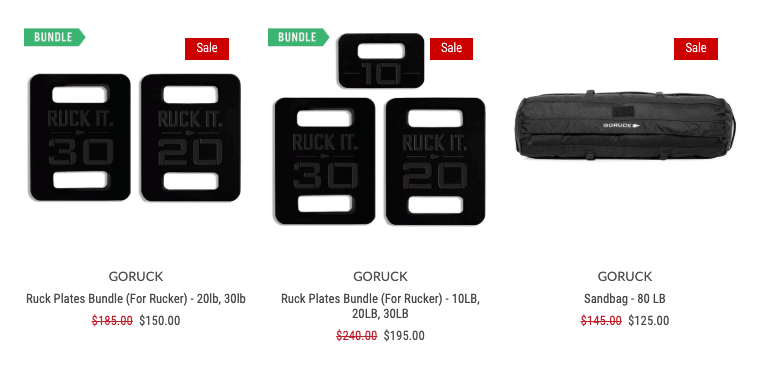 Kit Bag & Field Pockets
Nice price on the kit bag at $129 and some field pockets if you're in the market for those.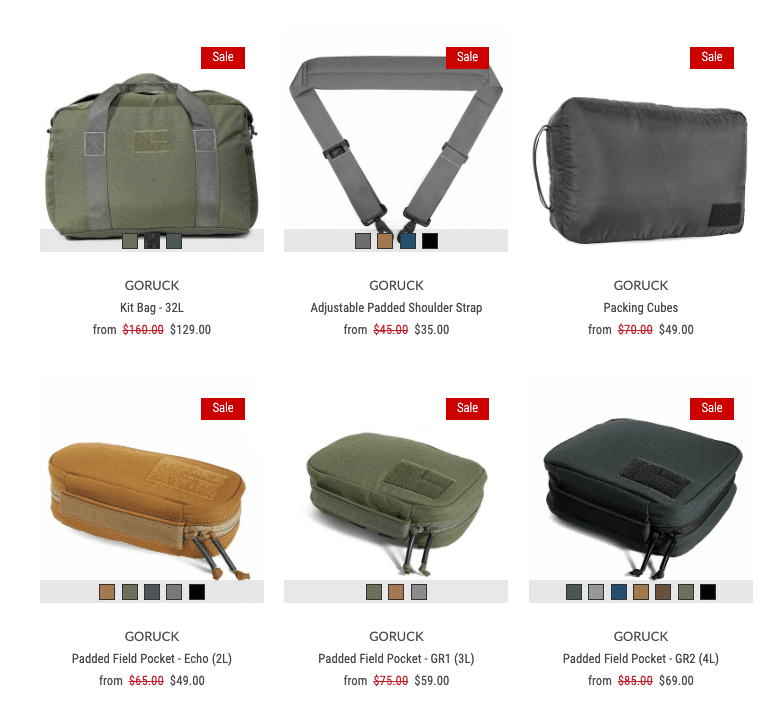 Apparel
Some good deals on apparel. I think I might pick up that windbreaker at $105 and shorts and pants are looking well priced too.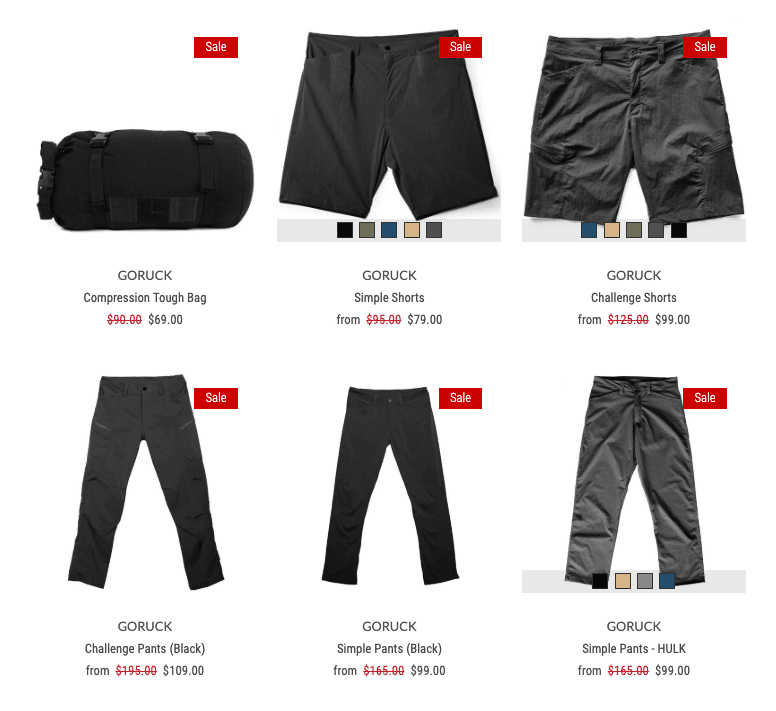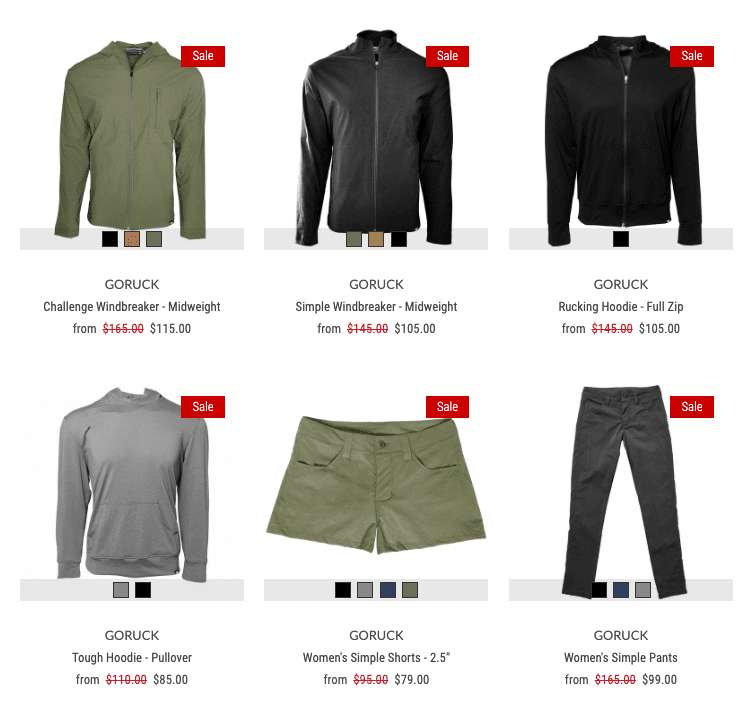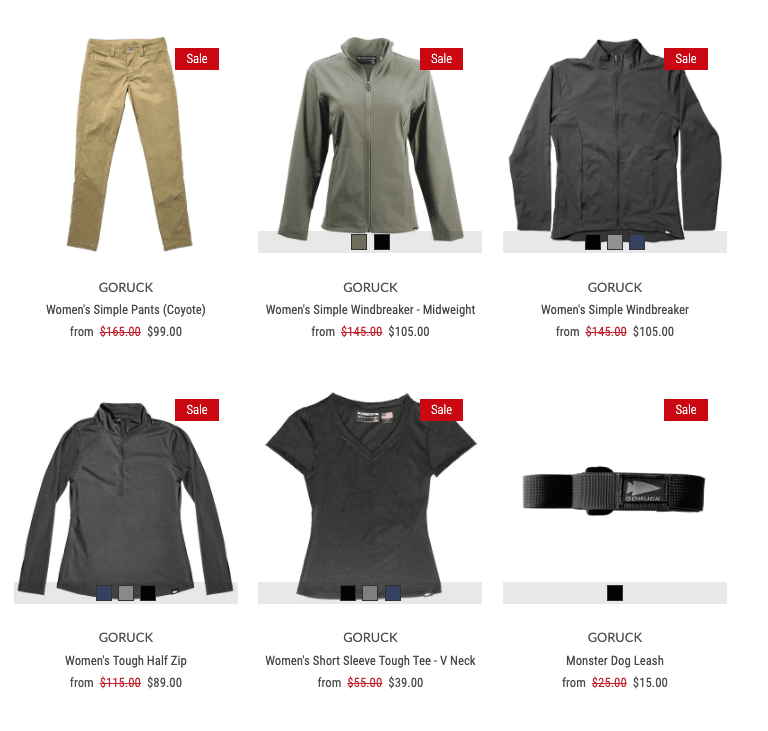 Misc
If you need a GORUCK flag, $25 is a good deal.
Thoughts
There are some good deals out there. I would have liked to have seen 25L Ruckers and the GR2 on sale, but I think I'll pick up the windbreaker I've been eyeing for a while. Also, I'm back and forth on the Java GR1. If it was 26L I would have already bought it. So, we'll see.
What about you? Thoughts on the sale? Sound off in the comments below.