I can't remember how I stumbled upon Recycled Firefighter, but I do remember thinking they had some good looking USA Made rucks sitting at a pretty price point ($139-$199).
While they are mostly marketed to the EDC crowd, the build was obviously high quality and I thought it might make for a good ruck.
I reached out to Jake and he sent me a couple rucks to check out. I was not disappointed.
The Battalion 12-Hour Ruck
I never thought I'd like a small ruck. For most GORUCK events and general rucking, I use my 21L GR1 American.
But, when the Battalion 12-Hour arrived, I was intrigued.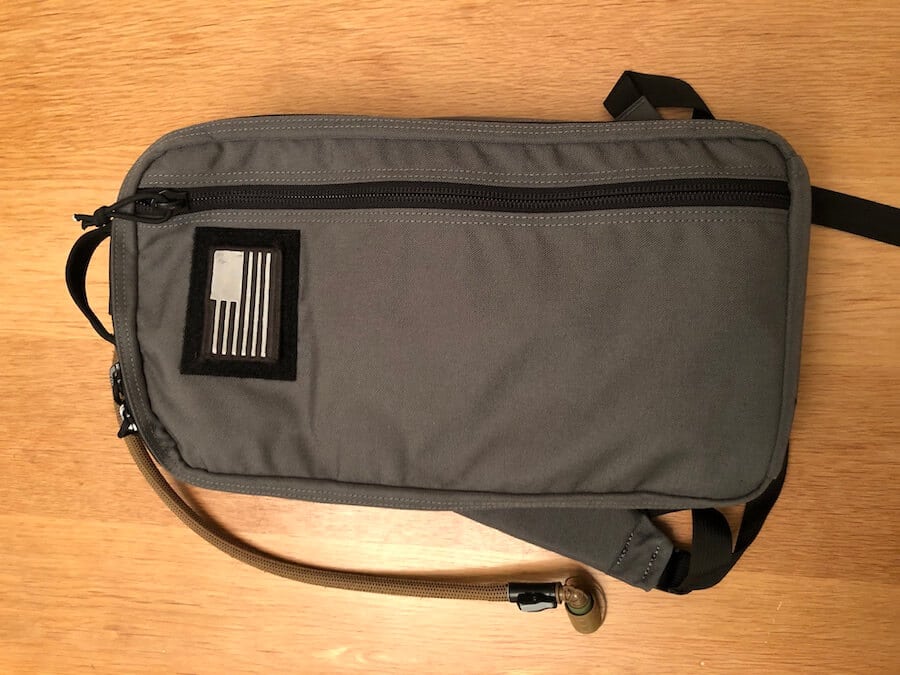 I grabbed a 20# Ruck Plate and threw it in the ruck and walked around the house.
I immediately thought this little ruck had huge potential and decided to give it a real test with a 20.19-mile ruck (which I was doing for the Monthly Rucking Challenge).
Ruck Setup
To begin with, this ruck doesn't have a frame sheet and if you're going to ruck with it, I'd recommend getting/making one.
Jake was kind enough to send me Rigid Loop Panel, which worked just fine for a frame sheet. (Though, I'm probably going to build a Kydex sheet like I did for my GR1 in order to give it more rigidity).
I also like to keep my Ruck Plate as high as possible, so I added a chopped up yoga block to get it higher in the ruck. (This is also what I do for my Ruck Plate in my GR1… someday I'll write a post about it).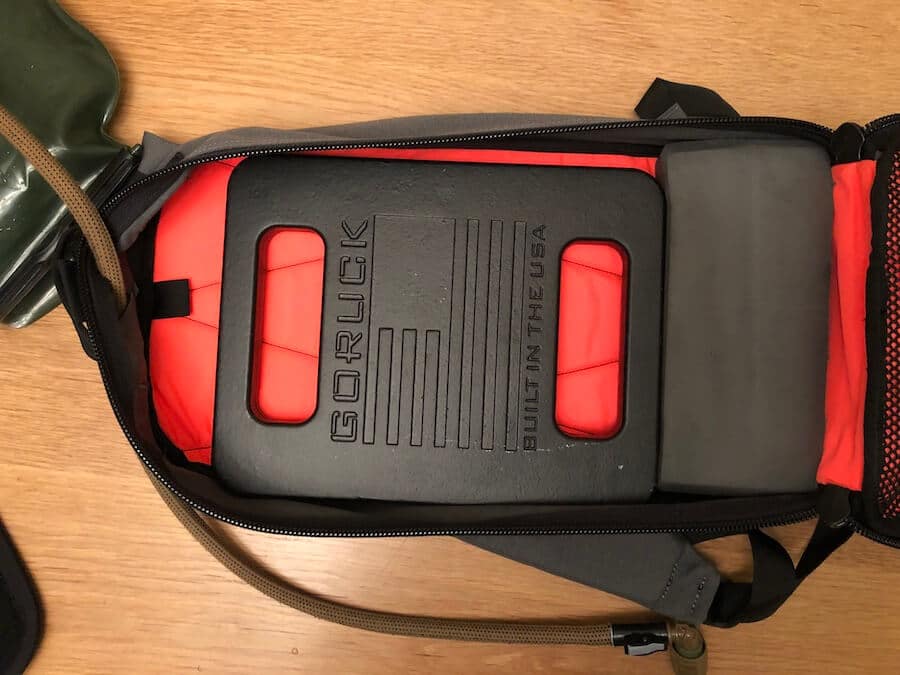 After this, I tossed in my 3L Source Hydration Bladder, which fit perfectly.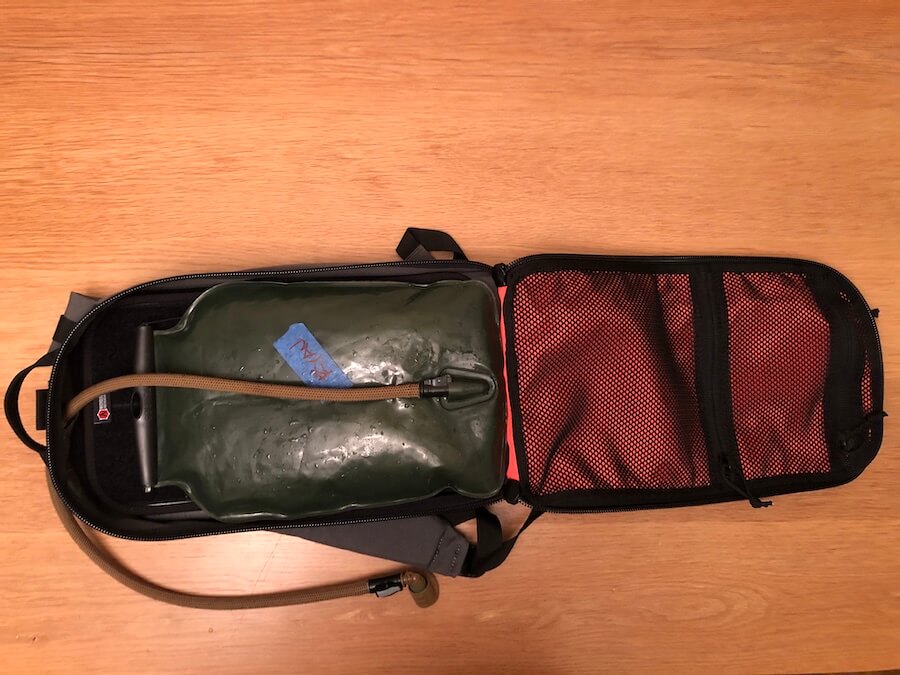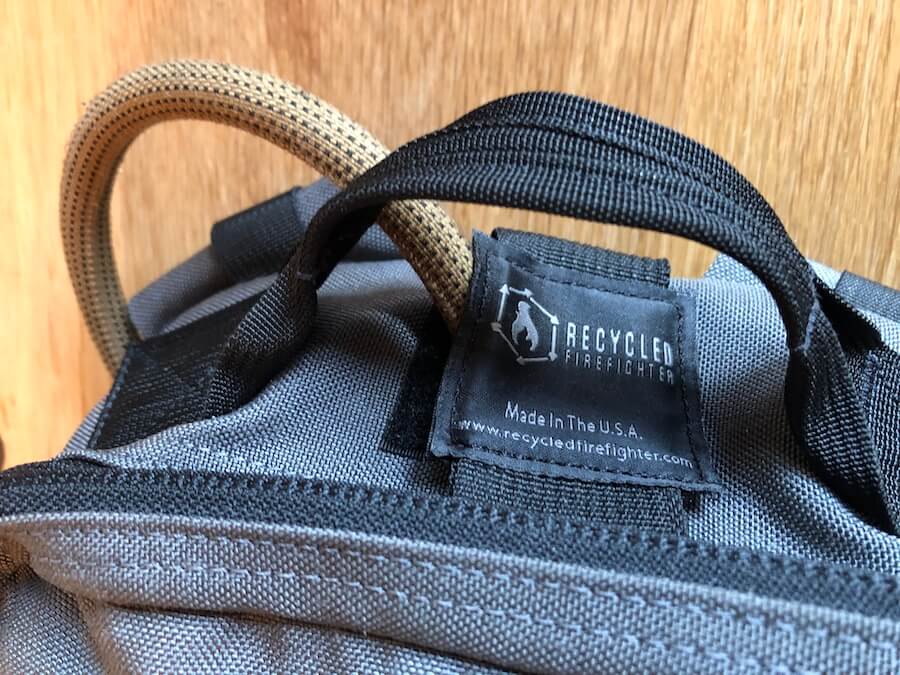 Once all this was in, I had just enough room to add my Northface Rain Shell and a hat.
The Battalion 12-Hour has a couple of mesh pockets on the front panel and this is where I stored my wallet and keys for the ruck.
Finally, and I have come to absolutely LOVE this feature, I loaded up the front zip pouch with some snacks.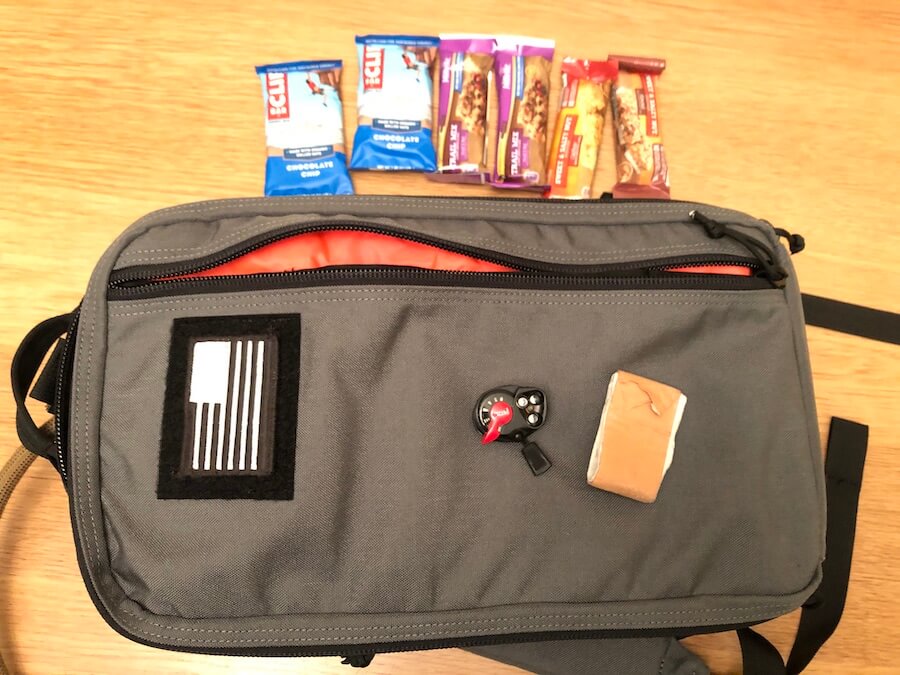 The real beauty of this set up is two-fold.
First, the vertical zipper means that when I sling my ruck around to my front, the vertical pocket is now horizontal to the ground. I can easily zip it open and have easy access to my stuff.
The second thing I love is that there are "pockets" within the pocket so that all my supplies are not just floating freely around in the ruck.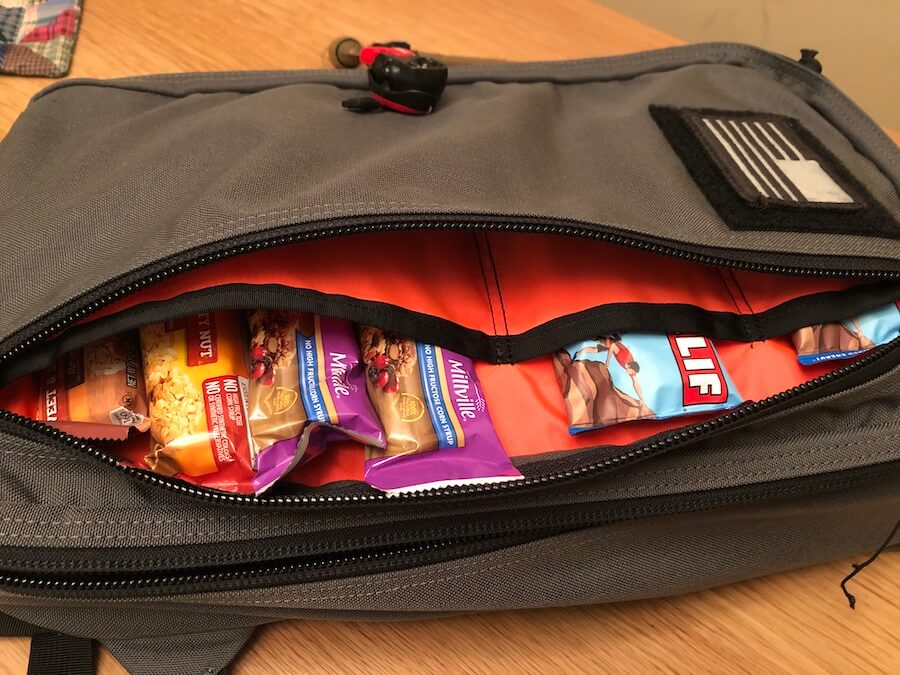 Honestly, this was nothing short of amazing during the ruck.
Fit and Feel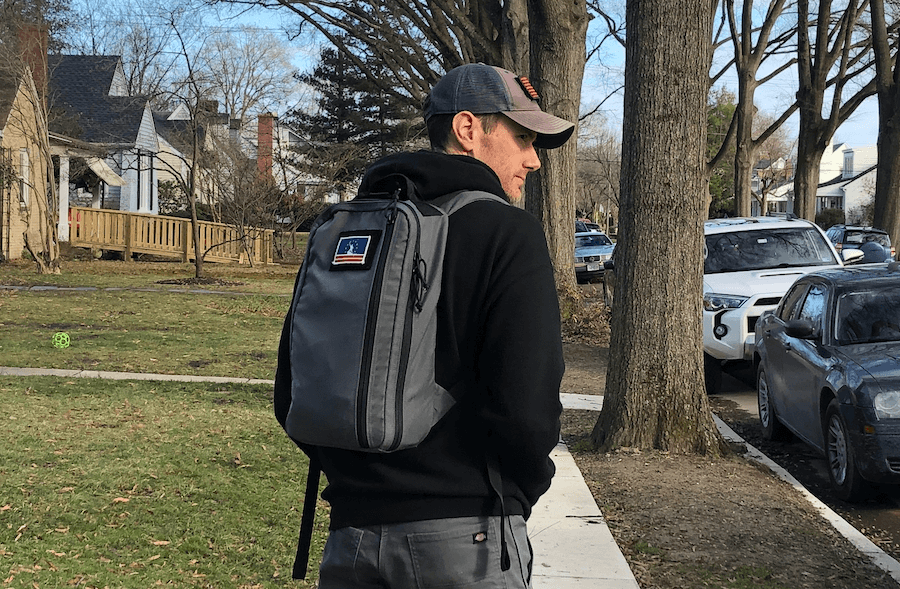 Honestly, I was nervous to take an untested ruck out on a 20-mile ruck.
I even planned our route so to cross our start point halfway through the ruck so I could switch the bag out at 10-miles if it wasn't working out.
However, there was no need. The Battalion 12-Hour performed like a charm.
Total weight of the ruck at the start was about 32# and it felt wonderful.
Honestly, I didn't have any issues whatsoever during the entire ruck.
The thing just feels great.
Initial Thoughts
I plan to do the DC Star Course 50-Miler this year. Right now, the Battalion 12-Hour is the ruck I plan on using. With the 20# Ruck Plate, bladder, and extra gear, it is darn near perfect.
I love this little ruck and, honestly, it doesn't look or feel little.
For going on a ruck, it kinda feels perfect.
Further Testing Needed
There are two areas that I still want to test out this ruck.
First, I want to put some miles on it with my 30# Ruck Plate.
The plate fits in there and I've worn it around the house, but I really need to get out there and see how the ruck sits when it is under closer to 40#.
In addition to rucking with more weight, I want to see how it holds up to a GORUCK event. Right now, I think this might be a really good ruck for a GORUCK Light… and maybe a Tough.
Being a smaller ruck would certainly have advantages and I tend to already pack light. So, this might be a good fit.
As I take this ruck through more paces, I'll be sure to update this review.
Current Conclusion
I love the Battalion 12-Hour Ruck by Recycled Firefighter. It proved that it can stand up to the demands that I'm gonna toss at it for the GORUCK Star Course and I think it has plenty of room to be pushed harder than that.
AND, at $149… this USA Made ruck is pretty hard to pass up.
So, got any questions? Drop them in the comment section below.
Battalion 12-Hour Ruck Specs
12 Liters of volume
Weight – 1lb 4oz
High Visibility Interior Pack Cloth
1 Exterior front zippered pocket and 2 Interior mesh zippered pockets
1000D Mil Spec Cordura
Huge #10 Mil-Spec YKK Reverse Zippers
1″ Mil-Spec binding on interior (no raw edges)
1″ Mil-Spec webbing on shoulder straps
Easy Grab 2″ Mil-Spec webbing Carry Handle (Box Tacked)
1/2″ padded Shoulder straps for all day comfort
All USA made plastic hardware
550 Cord Zipper Pulls
Bar tacks on shoulder attachment points
17″ tall, 9″ wide, 4.5″ deep (12 Liters)
Lay flat design for easy access
3″ x 3.5″ USA made Velcro loop field
Patches sold separately
.25″ thick foam bottom and back for rigidness
All stress points are Double or Triple sewn
Proudly Sewn in the U.S.A. in small batches
Will fit a 13″ Macbook Pro (Won't fit a 15″ Macbook)