There is only one real defining characteristic of a GRT and that's finishing a GORUCK Challenge. That said, there are some other "tell tale signs" that may help identify the GRT among us.
So, you might be GRT if:
You take pictures of bricks.
No matter how beautiful the scenery is, you always see the logs.
You have more rucks than a cat lady has cats
You find yourself telling people, "Ask me that on Wednesday."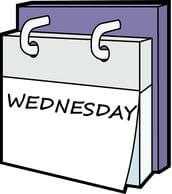 When someone says unicorn, you think of this:
You still haven't figured out how to explain what GORUCK is.
You belong to multiple GORUCK Sub-Group on FB.
You say you're not going to do an event for a while… then sign up for one two days later.
You have applied body glide to your entire body… in public.
You have a strange desire to take this year's family vacation in Jacksonville, FL.
You know how many beers fit in a GR1.
You visit GORUCK's "What's new" page more than once a week (aka: Daily)
You have logs in your car/truck at all times
You try to hide ruck purchases from your significant other
You know that there is only one answer to the boots vs shoes question
When you hear the word coupon, you don't think about money saving pieces of paper.
You post your airport terminal online and offer to buy anyone who joins you a beer.
You think, if only for a moment, that you could make it through GORUCK Selection.