It looks like the development of the GORUCK Rucking App is in full swing as GORUCK reached out today to their hundreds of Ruck Clubs to solicit feedback on various features they are building out. With the permission from GORUCK's Business Manager, I'm sharing some of the details.
(Update, July 2020 – As we noted in our July Rucking Roundup, the word on the street is that this project is getting bigger. We don't have a lot of details other than it is going to be something bigger than what is outlined here. We'll let you know if we learn anything else.)
If you are a part of a GORUCK Club, check with your Ruck Club Leadership and they should have a link for you learn more and provide your feedback on the app.
As a member and leader in the RVA Ruck Club, I was able to see some aspects of the app under development and it looks pretty sweet.
Here are some highlights (screenshots are assumed to be very rough sketches of the app. It will undoubtedly be more polished as it develops).
The app will have basic tracking for rucks. However, it will also allow you to select your ruck weight and will calculate calorie burn based on this information.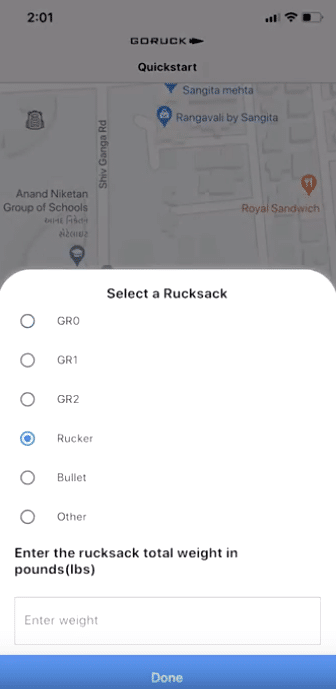 In addition to basic tracking, there will be a lot of functions related to GORUCK Clubs.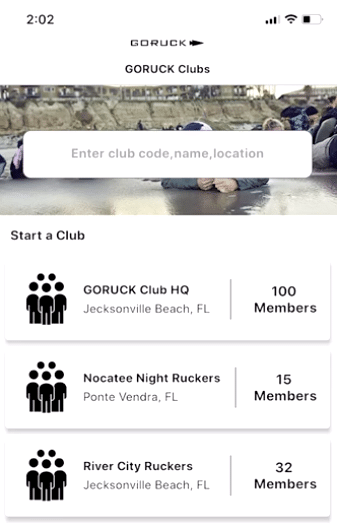 You will be able to find and join clubs in your area and the app will provide club leaders the ability to schedule events, have event check-ins, and view participant activity.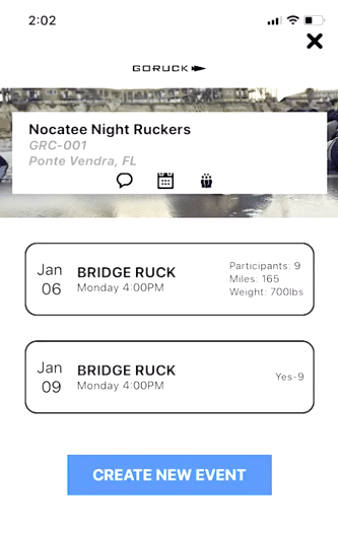 In addition, there will be a club leaderboard of some sort for members.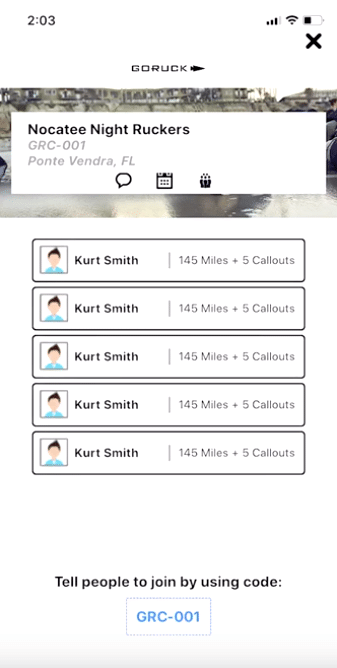 In addition to the above, the app will synchronize with apps like Apple Health Kit.
While these features seem like a sure thing, GORUCK also solicited feedback from Ruck Club members on potential other features, including: Group notifications, messaging, commerce, training plans, product updates, customer support chat, virtual patch board, and more.
While there is no information about when the app will be released, it is clear that GORUCK is committed to bringing this app to market.
My quick take is that the app looks pretty nice and has a lot of potential, especially for GORUCK Clubs.
So, what do you think? Sound off in the comments below.