Haven't done a roundup post is quite a while. Gonna try and get back to posting them every week or two. That said, here's some stuff you may be interested in.
February Challenges
Launching RuckWOD
The Rucking Collective launched a new site, RuckWOD.com, this week. This free site posts a new ruck workout every day. Follow it daily, cherry pick a WOD to do with your ruck club, or just check it out for ideas to make your own workouts. Hope y'all like it.
Gear News
Tribe
Unless you live under a rock, you've heard about GORUCK Tribe. Part monthly challenge, part book club, part community building, GORUCK Tribe is a monthly subscription on a mission. GORUCK is clearly all-in on Tribe and people love it. Check it out.
Worth Reading
We've put out a few reviews and posts since the last Rucking Roundup. In case you missed them, here are some you may want to check out.
Heard Through the Grapevine
The good folks that produced the GORUCK Selection documentary are having a give-away on IG. Everyone who enters gets FIVE FREE GORUCK EVENTS. According to the post, you read that right. UPDATE: It appears that the offer may be changing. The post has been updated to say there was a miscommunication and they'll be reposting soon.
Jason teased a new colorway for the Ballistic Trainers.
Seems like there may be some collaboration coming up with GORUCK and Carryology, the quite popular EDC website.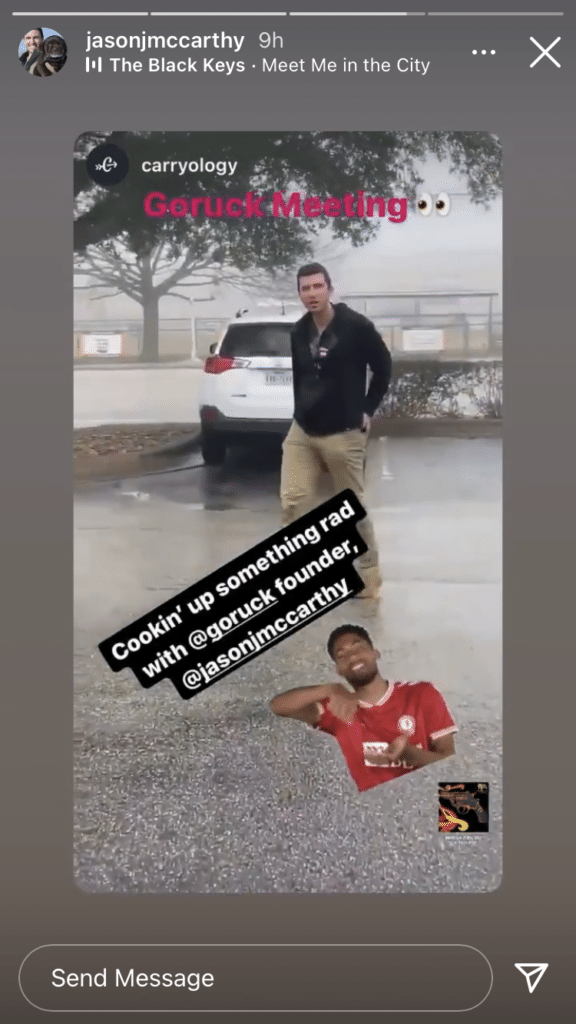 I'm sure I missed some stuff. Anything else out there I missed in the last month? If so, sound off in the comments.
Cheers,
Ryan